PrimaLoft and Climashield are two of the world's top technical textiles makers, their respective shoulders frequently being tapped to collaborate on making well-made clothing and products. Simply put, they make synthetic insulating materials and fibers to make clothing warm.
Climashield vs. PrimaLoft: Climashield is softer, more lightweight, and more durable than the PrimaLoft material. Both technologies have similar insulation levels, are moisture-resistant, and will hold in heat even when wet. Many hikers and campers prefer Climashield due to its versatility and reputation for high-quality outdoor gear.
The main consideration for you, the buyer, needs to be purpose:
How deep in the trail are you going?
Do you like to pack light, or do you take a better-safe-than-sorry approach to pack for a camp or hike?
This will dictate the direction you go, so keep that in mind as we discuss both brands.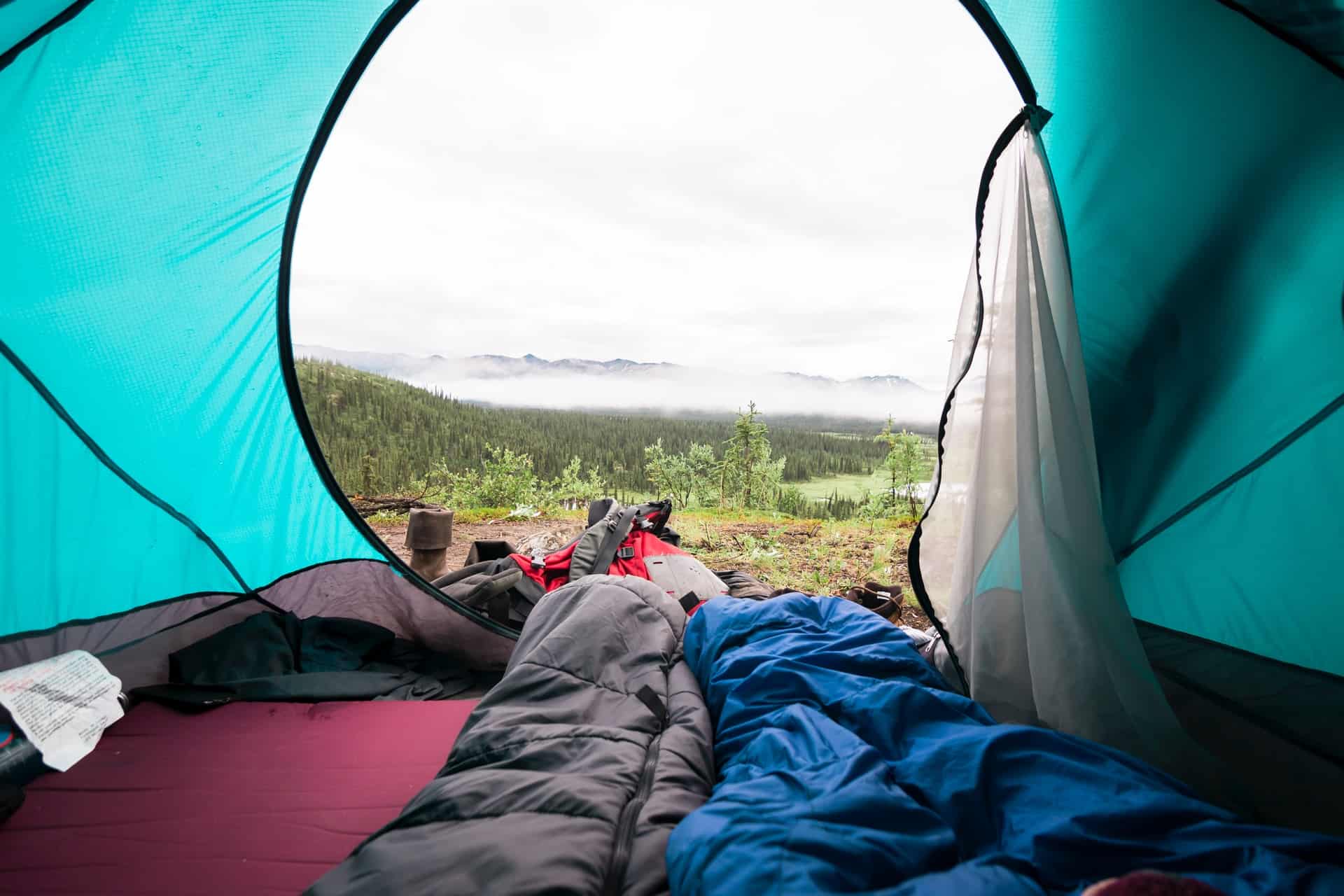 What is Climashield?
This brand is based and manufactured in Tennessee, making insulation products that are "durable, lightweight, thermally efficient, compressible, flame retardant, and sustainable" (straight from the horse's mouth).
Those are quite the qualities. It's no wonder they have supplied the United States Army for over 30 years, and also collaborate with more well-known brands (such as Arc'teryx and GORE-TEX) to provide superior products.
Brands are increasingly turning to circularity in their supply chain or repurposing old products, something that Climashield has done well with their Climashield ECO range. The combination of making with a purpose and an altruistic ethos is a highly desirable trait of this brand.
What is PrimaLoft?
Established in New York in 1983, PrimaLoft has an impressive resume, boasting brand relationships with Nike, Marmot, Patagonia, and L.L. Bean on a range of products.
They are truly at the top of their game—sustainable and technically sound, they have a range of textile offerings to suit many-a-brand, from lightweight synthetics to down materials.
And for all of the good that Climashield does to reduce their footprint (including the fact they make their goods in the US, compared with PrimaLoft's predominantly Vietnamese operations), we think PrimaLoft takes the cake in the sustainable business practices considerations.
Key Differences Between Climashield and PrimaLoft
This is a hard one to distinguish when looking at it through a lens assessing quality only. Both brands make epic goods, and function perfectly well in all seasons. They also both have lighter and heavier options to better suit whichever weather you might be facing.
Practically speaking, both of these brands make the same things. They feel and function essentially the same way. The only thing you may want to spend time looking into is the fit of each product; you might prefer the regular-cut Patagonia PrimaLoft, or the slimmer Arc'teryx Climashield could work better for you.
So the argument becomes more theoretical than practical: which one looks better, and provides the ethos that you can align with? Let's look at the brands side-by-side.
Is Climashield or PrimaLoft The Best Option for You?
As you can see, the differences are incredibly negligible. We will say that it seems as if Climashield lends itself to the more outdoorsy brands, while PrimaLoft doesn't discriminate when it comes to who they work with.
If you're looking for a brand that gets the job done well and is easily found among many outdoor brands, Climashield should be the direction you head. It's perfectly well-suited for trails and has historically collaborated with the best in the game in terms of outdoor brands.
We think the more technical, US-made Climashield is better for camping and is our overall top choice. PrimaLoft may have more credence when it comes to sustainability and a broader range of brand relationships, but this can't quite trump the versatility and qualities of Climashield.
Climashield Apex vs. PrimaLoft Gold
Climashield Apex is one of the lightest and thermally efficient insulations available today. In comparison, PrimaLoft Gold is one of the highest performing synthetics and is their best material at repelling water and staying warm. Both insulation materials are great options for sleeping bags, jackets, or other gear that should maintain their warmth in cold and wet weather.
Climashield Apex Temperature Rating
| | |
| --- | --- |
| 2.5 oz | 50° F |
| 3.6 oz | 40° F |
| 5.0 oz | 30° F |
| 7.5 oz | 10° F |
| 10 oz | -5° F |