While Filson has a long history of providing high-quality, comfortable, and resilient gear for a variety of activities, sometimes it can be well worth your time and money to do your research and look into some other outdoor apparel brands like Filson.
Overall, when it comes to choosing the best brand for your outdoor wear requirements, it is sometimes advisable to evaluate all of your possibilities. For example, some of the top brands to take into consideration when looking for the best outdoor apparel brands include Carhartt, Woolrich, Timberland, Belstaff, and Eddie Bauer. Wrangler and Columbia Sportswear are two more brands that are also comparable to Filson.
Continue reading to learn more about the top 8 brands like Filson, including Timberland, Carhartt, Hershel, Woolrich, Eddie Bauer, Wrangler, and more!
What Are the Top 8 Brands Like Filson?
1. Timberland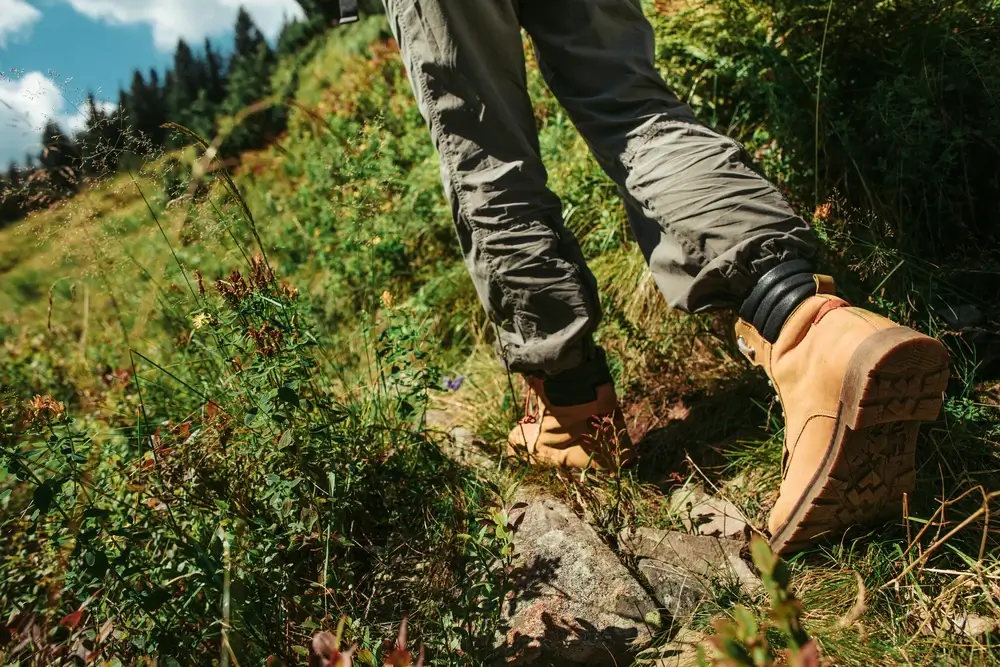 Nathan Swartz founded the Timberland brand in 1952 with the goal of creating dependable and durable boots for severe outdoor use.
Although Timberland produces a wide range of high-quality gear, they are most known for their outdoor boots, which come in a variety of styles and patterns.
Take note, that nice pair of Timberlands will be slightly more expensive than comparable outdoor boots, but not nearly as much as other premium brands like Filson.
Overall, these boots are reasonably priced and accessible for being trendy gear sung in popular rap songs and worn by some of today's most recognized celebs.
2. Carhartt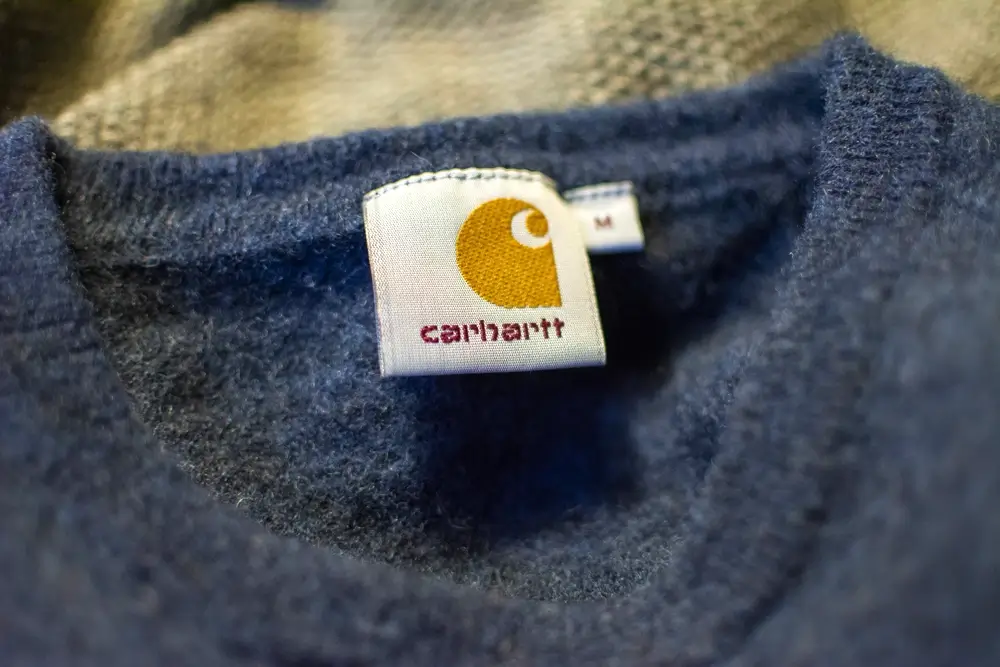 Most extreme outdoor activities come to mind when you hear the term Carhartt. This company caters to those who are always moving, whether they are working on a construction site or going on an outdoor adventure.
Hamilton Carhartt established Carhartt in 1889 in Detroit, Michigan. The tough clothing business sells items that are made to withstand the strain one places on their apparel.
Workwear and boots are just a few of the items that Carhartt sells. Their duck coats, however, are the most well-known. These jackets are available in a range of colors and are made for men, women, and children. They are flexible for a range of functions and stronger than other jackets.
3. Hershel
Herschel is a relatively new name brand, situated in Vancouver, Canada that was started in 2009.
Herschel is renowned for its assortment of premium backpacks, totes, pouches, and travel bags that are driven by design. Take note, however, that the brand also produced a variety of outdoor gear fit for even the roughest terrains. Herschel also provides free shipping and returns on all orders placed inside the United States and Canada.
4. Woolrich
One of the oldest outdoor clothing companies with a US base is Woolrich. This brand specializes in a diverse range of casual apparel.
For example, t-shirts, pants, shorts, footwear, pajamas, slippers, and many other items can all be found on the official Woolrich site. Woolrich also has a lovely variety of Winter Boots, Shoes, Belts, Hats, and other accessories.
Woolrich was founded in 1830 and is headquartered in Pennsylvania, United States. Today, the brand is most known for its insulated and extremely warm winter coats, which can be purchased online for approximately $200-300.
5. Eddie Bauer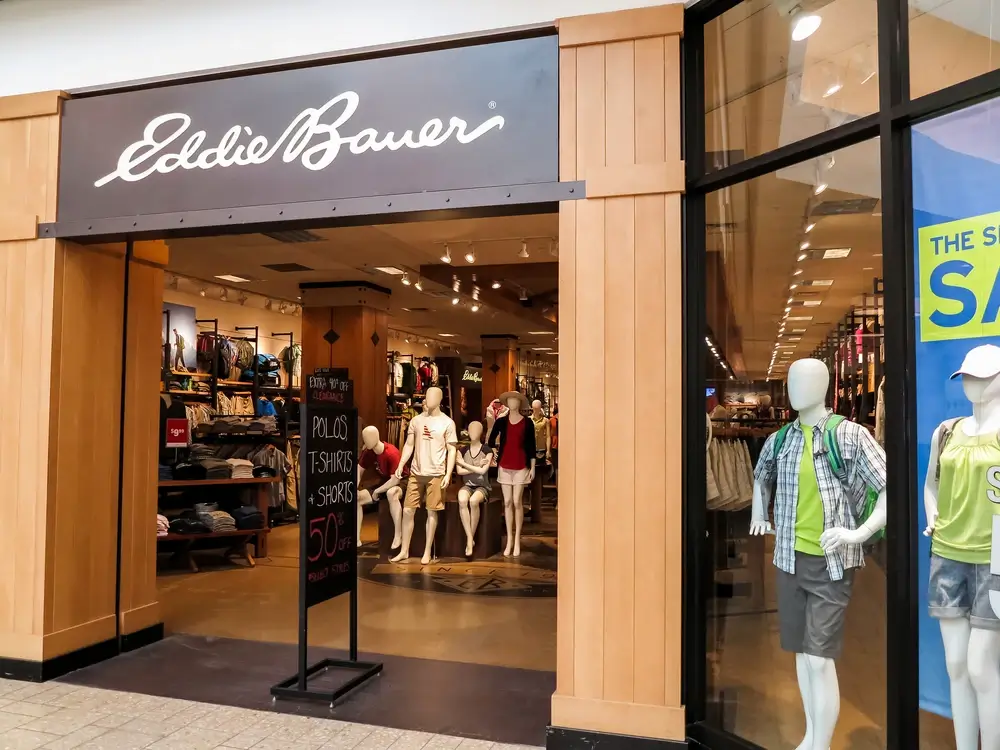 Another well-known American company is Eddie Bauer, which was established in Seattle, Washington, in 1920.
This brand knows a thing or two about designing the right jacket, thanks to a long history of innovation and high-performance goods. After all, Eddie Bauer patented several innovations, including the quilted jacket, which is currently quite popular among young adults.
6. Wrangler
Wrangler could be the brand for you if you love denim. Wrangler markets their denim as being suitable for everyday wear, and this couldn't be more accurate. After all, Wrangler produces some of the industry's toughest jeans.
Wrangler manufactures family-friendly casual t-shirts and trousers in addition to jeans. For the cowboy on the go, they even produce premium everyday rodeo clothing.
In addition to being comfortable for regular usage, Wrangler's outdoor clothing will also be made entirely from sustainable materials by 2025. Better the brand plans on accomplishing this by using renewable energy.
7. Columbia Sportswear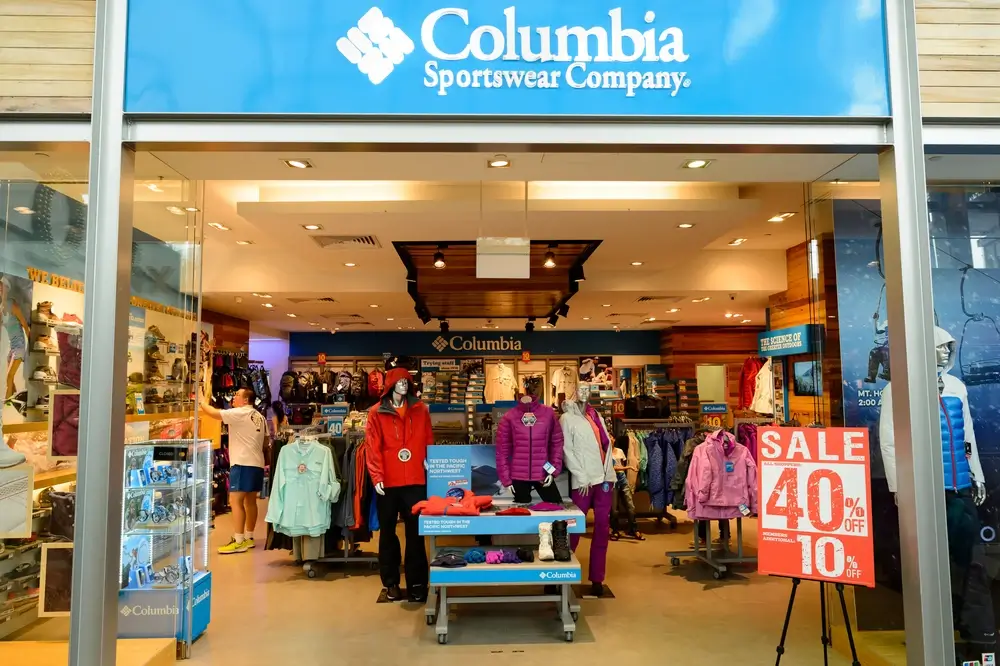 One of the outdoor apparel companies with virtually everything you could ever want is Columbia. The Columbia brand is certain to suit your style regardless of whether you're skiing, hiking, fishing, or camping. The company traditionally produced hats but has grown to produce a variety of different types of outdoor clothing throughout the years.
One of the company's main advantages is that they offer a huge range of outdoor apparel and accessories, making it easy to locate what you need- at extremely reasonable rates.
Throughout the years, Columbia has also consistently shifted toward more eco-friendly, sustainable materials. Their production techniques also aim to be as eco-friendly as possible.
8. Belstaff
Belstaff, another British brand, was formed in 1924 when Eli Belovitch and his son-in-law, Harry Grosberg, saw a demand for well-made, water-resistant motorcycle jackets. They founded the firm and used waxed cotton, which was a novel fabric at the time.
Since its inception, the brand has been used and represented by several celebrities. For example, Amelia Earhart's traditional leather bomber jacket was a Belstaff, as was the leather jacket Kate Moss wore in 2006.
Over the years, Belstaff has grown to become a well-known apparel company that specializes in producing long-lasting, high-quality outerwear. Today, they are most commonly known for their Trialmaster waxed cotton jacket, which was produced in 1948 and now costs approximately $600.
Final Thoughts
Filson is a manufacturer of outdoor clothing, footwear, and accessories that was established in Seattle in 1897. For many years, Filson has offered high-quality, cozy, and durable clothing for a range of outdoor adventures.
When it comes to choosing the best brand for your outdoor apparel needs, sometimes it is best to consider all of your options. This could mean looking at some other brand options before purchasing any new outdoor apparel to evaluate not only price points, but materials, manufacturing procedures and more.
For example, some of the top brands to take into consideration when looking for the best outdoor apparel brands include Timberland, Carhartt, Woolrich, Eddie Bauer, and Belstaff. Wrangler and Columbia Sportswear are two more brands that are also comparable to Filson.