When shopping for well-made boots and shoes, the well-known brand Timerbland is one that you'll most likely comes across.
Known for their quality craftsmanship, premium design, and high cost, it seems like there are some major benefits to their products. The last thing to consider, especially when it comes to boots, is the level of comfort that they provide.
So, how comfortable are Timberlands?
After the initial break-in period, Timberlands will provide support and comfort through an entire day of wearing them. Their SensorFlex technology works to keep Timberlands comfortable by combining flexible material with shock-absorbing soles.
Now that we know they're built for comfort, let's go over each factor and why it's important!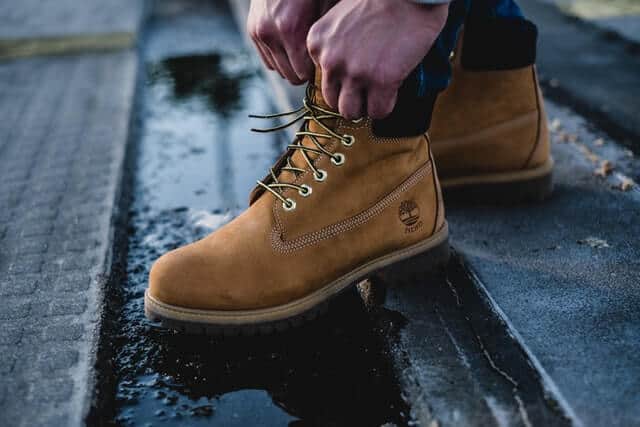 Are Timberlands Comfortable?
Timberland is widely known for its comfort, durability, and design. Timberland work and hiking boots are created with high tech suspension technology that offers arch support and reduces foot fatigue in general while ensuring ultimate comfort throughout the day.
Different types of Timberland shoes fit different occasions, and they all offer comfort to the user. Timberland winter boots come with the luxury of fluff inside the boots, which cuddle and make your feet feel warm and comfortable.
Their hiking boots are designed to curve at the foot's pressure point, making it easy to navigate the mountains without causing foot fatigue. All these features transform into absolute comfort for the wearer.
1. Suspension Technology
The suspension technology in Timberland work shoes assists in balance. Moreover, the technology absorbs shock and diverts energy back to the feet with every step.
2. High Traction Outsoles and Supportive Midsoles
For hiking and work environments, the high traction allows you to move swiftly without worrying about a fall. The soles offer support and comfort to your feet during physical activity. The curve in the insoles supports the pressure points making the long walk possible.
3. 100% Waterproof Leather
This aspect of the shoe offers the comfortability to use the shoes in any weather condition without worrying about your feet. In the hot weather, the shoe is designed to absorb moisture from your feet, making you feel comfortable throughout the scorching sun while working.
4. Anti-Fatigue Technology
The anti-fatigue technology in Timberland facilitates comfort throughout the duration of your wear. You can wear the shoes for the whole day, and you won't register any foot or back or sheen pains at the end of the day.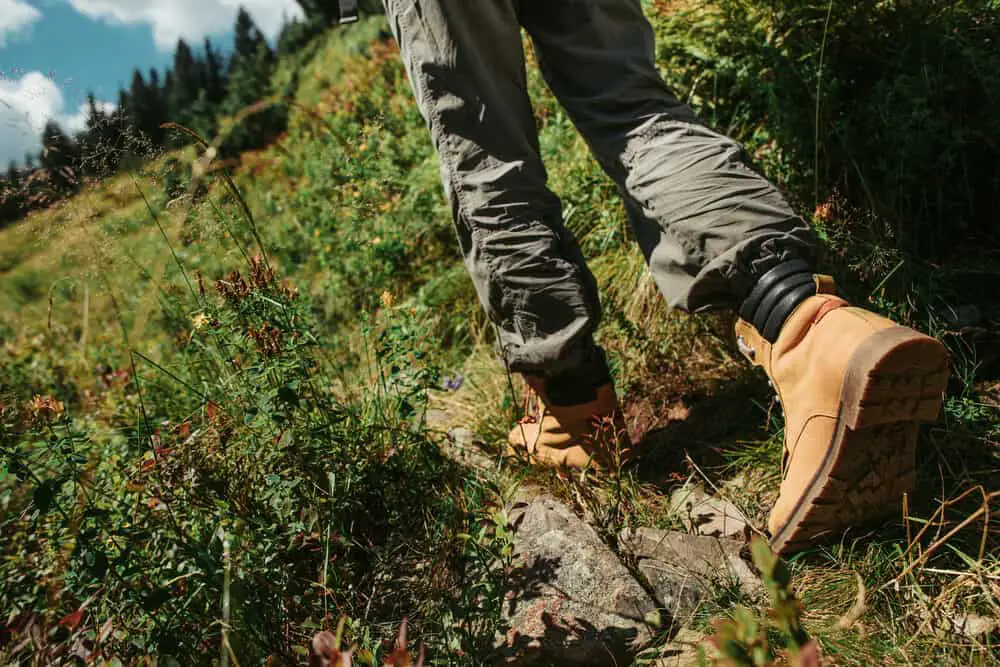 How to Make Your Timberlands More Comfortable
Before choosing the type of Timberland shoes you want to wear, consider researching what you need.
Do you need work boots?
Do you need hiking boots?
Or do you need casual shoes?
Wondering about these questions will help you get the right shoe for the right purpose.
1. Choose the Correct Shoe
Even though all Timberland shoes offer superb comfort, choosing the right shoes for specific purposes is vital to provide the right comfort and support. For example, wearing Timberland work boots for hiking wouldn't give you the correct amount of stability needed. The work boots will not give you the same ease that you get in hiking boots while hiking.
2. Add Insole Inserts
Purchasing extra comfortable inner soles is another way to add support and make your Timberland more comfortable. A simple insert could be the key difference between happy feet or the Timberlands hurting your ankles or feet.
3. Break-in Timberlands the Right Way
There is an important break-in period where the boots will be slightly more uncomfortable than normal. This is something that usually happens with new shoes, and even though there's no way to avoid it there are steps we can take to help with the transition.
Breaking in Timberland Boots
Here are a few steps that anyone can follow to help break in their uncomfortable Timberland boots.
1. Limit How Much You Wear Them
At first, it's important to wear new boots for a small amount at a time. Going an entire day with new Timberlands will result in blisters and discomfort, so have another pair of boots that you can switch out for the first couple of days.
2. Wear Them Around the House
One way to finish the first step is to have your Timbs on while walking around the house or the yard. Since you would be at home, it's easy to wear them for an hour or so and then take them off before they become uncomfortable.
3. Combine Them With a Pair of Thick Socks
A nice pair of thick socks will give you extra padding that can help stop any unnecessary rubbing or shifting that leads to soreness in your feet. The extra cushioning is great at adding protection for your feet until the boots are fully worn in.

Do Timberlands Stretch?
With proper care and maintenance, Timberlands will soften and stretch to fit better and become more comfortable over time. These are the best ways to stretch out new Timberlands.
1. Spoon
A spoon can be pushed up against the rough material to help loosen and get any tight areas into the correct shape.
2. Hairdryer
Use a hairdryer on the low setting for around 15 seconds to stretch out any parts that pinch or are uncomfortable when you're wearing them.
3. Old Newspaper
Take some old newspaper and dampen them a little bit. Place them inside the shoes or boots and remove them once they've completely dried out.
4. Shoe Stretcher
Of course, using a shoe stretcher will always be an option. Place your Timberlands on the stretcher overnight and let them slowly loosen up.
Here's a guide from Timberland on how to stretch the leather – Timberland Guide