One of the most popular hobbies nowadays is hiking and trekking while enjoying the beauty of the outdoors. In that regard, outdoor apparel companies such as Columbia have become so popular thanks mainly to how more and more people are beginning to love the outdoors.
Truth be told, Columbia is actually on the budget side of things when you are looking for clothes you can wear for the outdoors. However, even if it might not be the most expensive name in the industry, you could still trust Columbia to deliver as a good brand that can get the job done, especially if you are on a tight budget.
If you're still curious about whether or not Columbia is an overall good brand, keep reading to see my thoughts!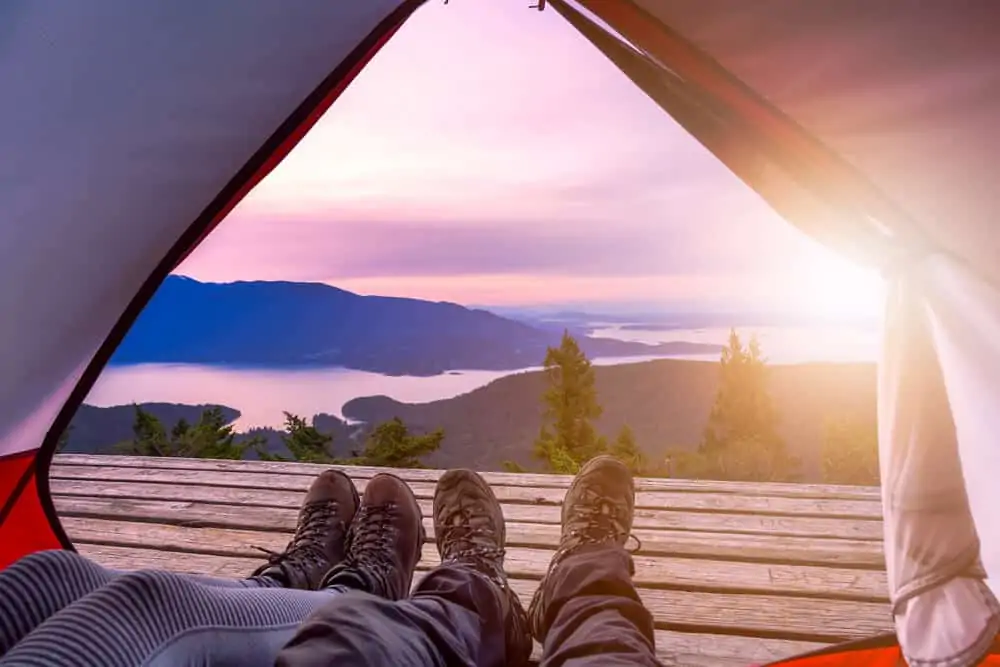 Is Columbia A Good Brand?
Columbia is a good quality brand that creates comfortable and affordable gear. In comparison to some of the other popular names in the outdoor apparel industry, Columbia provides apparel that is priced well enough and is just as effective and as durable as some of the other outdoor apparel brands in the market.
Columbia Brand Overview
Columbia started as a small family business back in the late 1930s as it was established by two German immigrants that have passed on the brand to their descendants today. Since then, it has steadily grown into the world-renowned company that it is today. And, unlike other brands that are solely based in North America, Columbia can be found all over the globe not only because of how its products cater to people who live in temperate countries as well but also because of how they price their products well enough for most people to afford them.
True enough, Columbia is often seen as a budget brand when it comes to outdoor apparel because of how comparatively affordable its prices are. Still, that doesn't mean that they have skimped out on the quality of their apparel, as Columbia still makes it a point to thoroughly test their products and the material they use to develop them. After all, Columbia wouldn't be an international brand if it didn't develop products that hit the right spot regarding quality and price.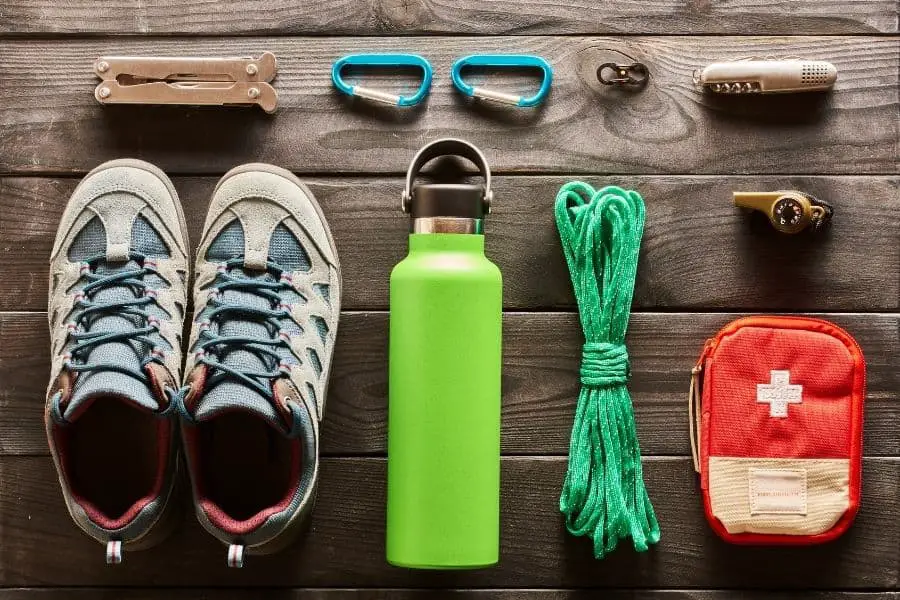 Columbia Products
There are plenty of products that Columbia makes related to hiking and camping. They do have products that are designed for Winter and for staying warm in the cold weather with their base layers and outer layer.
Here is some of the Columbia gear that you can find in their stores:
Jacket
Rain jacket
Hiking shoes
Winter jacket
Materials
When it comes to clothes that are supposed to be used specifically for the outdoors, the materials they are made of matters a lot because of how you would be exposed out there against the elements and against some of the toughest conditions you can experience in the outdoors regardless of whether you are talking about hot or cold extremes.
That is why you should always go for an outdoor apparel company that provides clothes made from materials that are great at keeping you protected from the elements while lasting long enough to keep you protected for an extended time. Of course, materials that allow you to stay comfortable while you are outdoors are also great.
In that regard, Columbia has developed several fabric technologies while also working with other fabric companies to deliver materials that are made to withstand outdoor conditions. This includes breathable, waterproof, sun-resistant, and all-weather materials that tend to perform well enough when exposed to harsh outdoor conditions.
Those who care enough about the environment will also love Columbia made it a point to use recycled materials for some of their products. Around 80% of the polyester they use for their apparel is recycled. This does not only help with the environment but also allows them to keep their prices down.
Quality
While having products made from quality materials is great, making sure that the products' actual quality should be one of the top priorities of any outdoor apparel company. That's because everything still boils down to quality in the sense that the clothes should be able to do what they are supposed to do and deliver on the promises that they intended to deliver.
Despite how Columbia is often tagged as a budget brand, the quality of the outdoor apparel they deliver still stands up to par with the more expensive brands in the industry. While they started as a brand for the masses, Columbia has steadily improved its technology and has been developing outdoor apparel that hit the right spot in terms of price and features quality improvements that you can expect to love.
Durability-wise, Columbia manufactures products that do well in terms of how long they can last and how well they can withstand the outdoors' rough conditions. However, because of how affordable Columbia is, don't expect their products to be just as durable as the more expensive ones. They still check the boxes in terms of overall durability. Still, there are some names in the industry that really just stand out compared to what Columbia has to offer in terms of longevity and how well they can last under extreme conditions.
But if you are not expecting yourself to go through extreme outdoor conditions, Columbia will do perfectly fine and will certainly survive through most outdoor conditions. You will like how their "Omni" line of technology works well, especially when it comes to keeping you warm throughout the winter or whenever you want to go hiking in a particularly chilly part of the country. However, it's still best to keep yourself away from extreme conditions if you want to make sure that your Columbia apparel will hold up pretty well.

Price
As we have mentioned, the Columbia brand hits the right spot in terms of the prices of its products. Known mainly as a budget brand in the outdoor apparel industry, Columbia will not break the bank when it comes to delivering you products that do what they are designed to do.
Want to keep yourself warm on a budget? Go with Columbia. The same is true if you want to protect yourself from the elements when you are out on a hike. Columbia just seems to deliver well enough on the price side of things as you probably won't end up having to remortgage your house so that you could afford their products.
Overall
As we have mentioned time and time again, Columbia is a good brand that hits the sweet spot for both price and quality.
Some brands may be affordable but don't get the job done in terms of their quality. Then there are some brands that may be expensive, but you would wonder why they are even expensive when you get to try them.
Meanwhile, Columbia just seems to deliver products that scream out "you get what you pay for" in the right way because of how competitively priced their apparel is and how well the products stand up to the more expensive names in terms of what they offer on the quality side of things.
Final Verdict – Columbia is a Good Brand
After looking through their pricing, quality, and gear available, I do believe Columbia matches up really well for quality and pricing compared to other brand.s They offer good deals on their products, and provide great customer service on their online stores and store locations.
There are other hiking brands that are move expensive and offer higher quality gear, but for the general public Columbia branded items will be durable and comfortable enough.