Two of the most popular brands for outdoor gear, Columbia and North Face have been creating high-quality and durable products for years.
Finding gear like hiking jackets, boots, isn't always an easy task because there are so many factors to consider. It all starts with choosing the best for that particular product, which is why I created this guide to help others decide between Columbia and the North Face companies.
Hopefully, after reading through the review below you'll have an easier time deciding and going through with your buying process!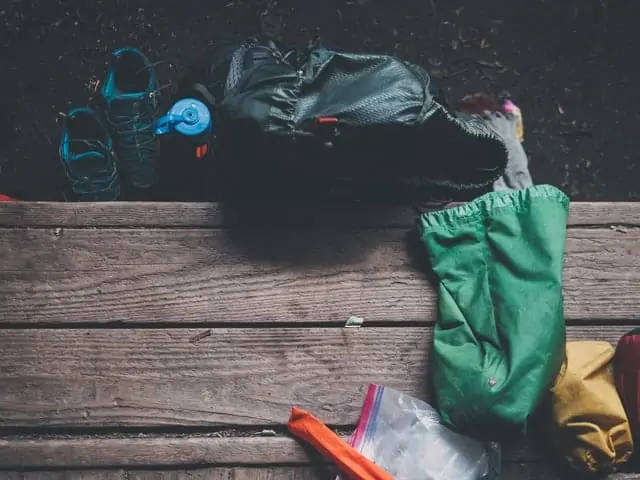 Columbia & North Face Comparison
| | | |
| --- | --- | --- |
| | Columbia | North Face |
| Year Founded | 1938 | 1968 |
| Products | Apparel, footwear, jackets, accessories | Activewear, footwear, accessories |
| Warranty | Limited Warranty (proof of purchase required) | Limited, one year warranty |
| Customer Service | Not great experiences w/ returning items | Good customer service |
Columbia Overview
Colombia was created back in 1938 and founded by Paul Lamfrom. Though the brand has grown and it is one of the famous brands in the market, it still works as a family-owned business. This is one of the reasons it's such a popular and approachable place to buy gear from. They're also known for their intense testing product to ensure customers get the best products and materials that they can.
The gear they manufacture:
Outerwear
Sportswear
Footwear
Camping equipment
North Face Overview
North Face brand was founded in 1966. The company is known to offer climbing and backpacking tools. Later, it started to develop other products. The brand quickly grew popular and is known to provide high-quality products to its clients. They are also known to produce high-performing jackets, which come in various shades. The North Face jackets have become very popular due to their sports brands and functionality.
The gear they manufacture:
Outdoor clothing
Footwear
Bags & gear
Jackets & vests
Environmental Awareness
Columbia has a strong focus on its environmental impact and employs a team that works on assessing and improving the impact from manufacturing products. They've been working on these improvements since 2013 and started working with the Apparel Impact Institutes design program in 2019.

North Face has been working on programs to combat waste which include their Limited Lifetime Warranty, Renewed Collection, and their Clothes the Loop program. One of their major goals is to develop systems that reuse materials and prevent them from entering various waste locations.

Popular Gear and Other Products
Lightweight Insulated Jackets
An insulated jacket is an excellent choice to wear for cool days. They will keep you warm without sacrificing mobility on the slopes and the trails.
The Columbia is a hooded jacket known to make some of the best insulated jackets on the market. These jackets have a nylon ripstop that offers an Omni-heat option used to reflect the heat from your body back to you, which helps keep you warm even when the temperatures are low.
The North Face is lightweight and insulated with a durable nylon ripstop shell. The jacket is known to trap the heat in and lock the cold outside. That's one reason why I prefer this type of jacket for colder and damp weather.
Windbreakers
Another option you can use when going to hike is the windbreakers. These jackets are an ideal option when there is an outside breeze.
The Columbia windbreakers are affordable and still some of the best and quality windbreakers in the market. The jackets have a shell and mesh lining, and they are known to be water-resistant and will help keep you protected from water, wind, and other elements.
The North Face is mid-weight and has been relaxed so that you can move around with comfort and ease. It is also made of some elastane to give you some stretch, thus, increasing your mobility.
Fleece Jackets
Another option you can use when hiking is the fleece jacket. The fleece is known to offer you warmth to help in repelling chills, but it is still breathable and will not cause overheating.
The Columbia fleece jackets are soft on the skin but firm and can withstand rugged use. This is an ideal option if you are looking for a jacket to protect them when the temperature drops unexpectedly.
The North Face fleece jackets are known for their excellent durability and comfort. The jacket is long-lasting and has been created by reinforcing the shoulders and checking to resist abrasion.
Conclusion
After looking at both brands combined with my own experience in the past, I tend to buy Columbia gear over North Face for my hiking adventures. Both brands produce products that are good quality and will last as long as they're properly taken care of.
Even though I generally go with Columbia products, it highly depends on which type of items you're looking at. I've spoken to other hikers and climbers that prefer North Face footwear over Columbia, but swing the other way for apparel items.
If you're interested in reading more, here's my full review of the Columbia brand!