Ernest Shackleton is one of the most famous explorers who was known for his many trips to the Antarctic. I thought it would be fun to look into some Ernest Shackleton facts about his life, career, and any other interesting things about him.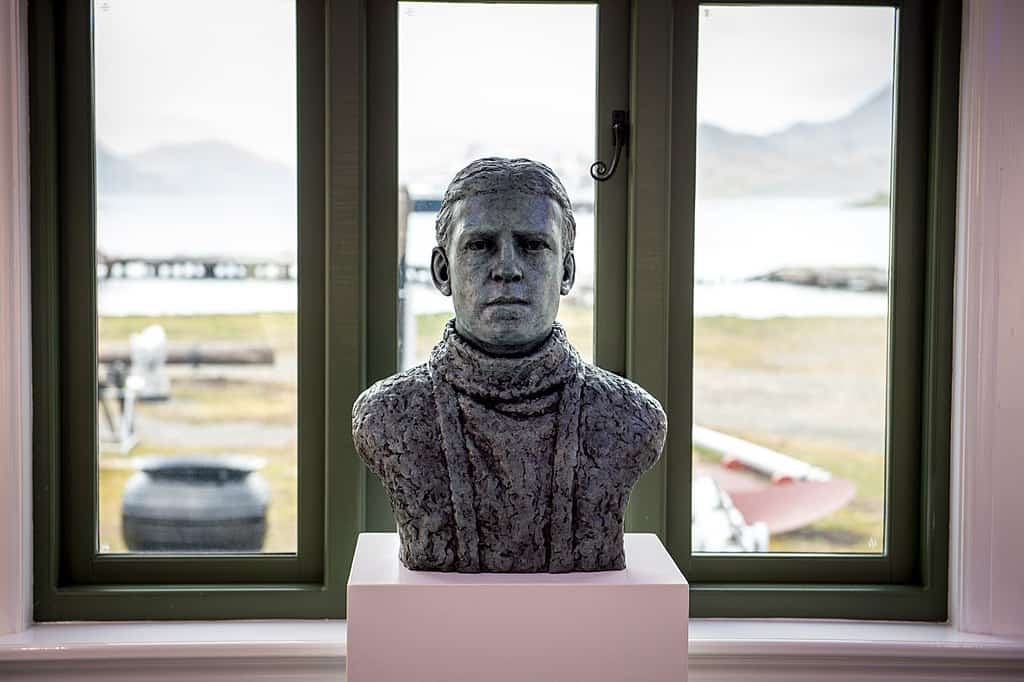 1. He spent months drifting on sheets of ice after his ship, the Endurance, was damaged by ice.
While trying to bring his ship across Antarctica, the Endurance became stuck in ice and was crushed right before the crew escaped disaster.
2. Sir Ernest Shackleton was the second of 10 total children.
He was born in 1874 in Ireland and was the first of two sons out of his 9 other siblings. Throughout his childhood he moved multiple times, first to the city and then to London.
When he was 13 he began studying at Dulwich College, but wasn't too interested in his learning. He left school at 16 and began working with the North Western Shipping Company on the Hoghton Tower ship.
4. After returning home from various adventures, Shackleton was recognized and knighted by King Edward VII.
Ernest and his crewmates achieved many things during their expedition, including a large advance for exploration and the climbing of Mount Erebus. He was then knighted at home for his work and accomplishments.
5. Shackleton was buried in South Georgia at the request of his wife.
He went back to the Antarctic in 1921, but died of a heart attack before the expedition began. His wife wanted him to be buried where the ship was, in Georgia.
6. He studied at Dulwich College from 1887 to 1890.
After being taught by a governess until he was 11, he went to a preparatory school and then to Dulwich College. He was known as being bored of school and the various subjects.
7. He is most known for his expeditions involving Antarctica.
There was so much interest into the expeditions that over 5000 people applied for one of the missions.
8. To provide insight into his second expedition to Antarctica, he published the book South.
During all of his trips he took extensive notes and then used them to write and publish a book. It covers his knowledge about traveling and exploring Antarctica.
9. At a young age he developed a love for books and reading.
He always had an interest in learning more on his own terms, and loved writing down information from his explorations.
10. His father was a doctor and had hopes that Ernest would follow in his footsteps.
One wish of his father was for Ernest to follow in his steps and work to become a doctor. Studying and going to school were never strengths of his, so studying to become a doctor seemed out of reach.
11. When traveling towards the South Pole he got very ill and had to leave the expedition.
12. He spent some time working as both a journalist and secretary.
During his time as a journalist, Shackleton worked for the Royal Magazine. After his short career there he was hired as a secretary of the RSGS.
13. He and his wife, Emily had three children, two boys and one girl.
Married to his wife, Emily Dorman, they had Raymond, Cecily, and Edward. His son Edward also became an explorer later in his life.
14. Ernest Shackleton was decorated by many countries including Denmark, France, and Russia.
15. When he died in 1922 he was heavily in debt.
Even though he was publicly admired, he built up a massive debt during his years of expeditions. Many of the debts were written off because of his accomplishments and lack of fundraising that should have been guaranteed.