When it comes to camping and hiking, sleeping in a leaky tent and walking around in sopping wet hiking boats after an unexpected rain shower can very quickly dampen the mood and ruin an adventure. The best way to avoid this is to be prepared by waterproofing all of your gear, clothes, and shoes ahead of time.
Grangers and Nikwax are two waterproof options that maintain breathability while providing long-lasting resistance to water. Grangers has the better overall products for waterproofing, cleaning, deodorizing, and maintaining already waterproofed finishes.
If you are unfamiliar with the two brands, we will explain what each brand is, what the differences are, and why Grangers is the better option overall.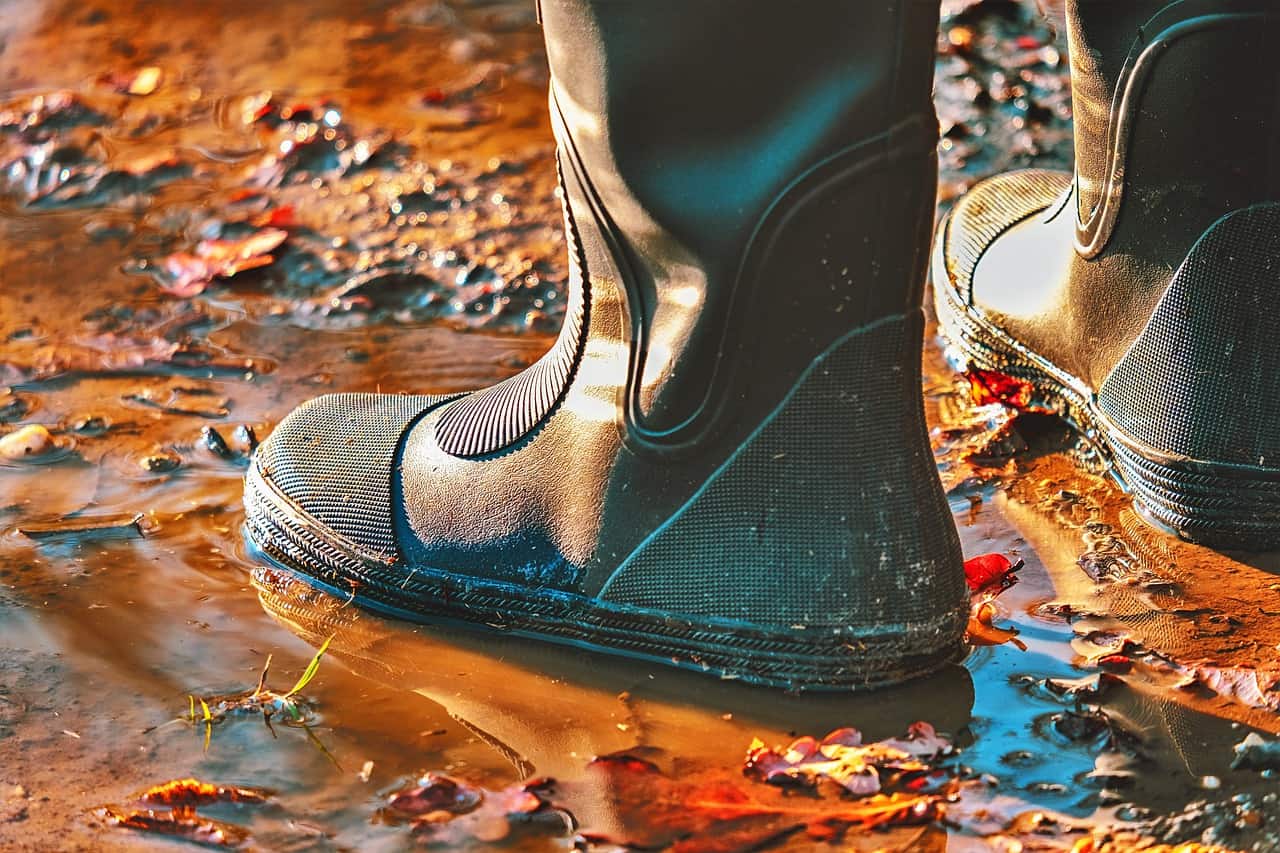 What is Grangers?
Grangers is a well-known British company that has been around since 1937, striving to protect the gear, clothing, and shoes for hikers and campers alike. They claim to be the first company to produce and sell water-based waterproofing products, and they have remained a reputable company for more than 80 years.
They sell more than 30 different products that are geared towards keeping you and your belongings safe when you are out in nature, up against the elements. In terms of waterproofing, they have wash-in solutions for clothes, even those made of down or that are heavily insulated.
For shoes, they have a special waterproofing wax designed for leather hiking boots that not only protect against water but stains and oils as well.
They also have a water-based spray that can be used to waterproof tents, sleeping bags, backpacks, and other hiking and camping gear, so you are prepared for whatever mother nature throws at you.
What is Nikwax?
View the latest price on Amazon
Nikwax is probably the second most popular brand in waterproofing products. Nikwax is also a British company based in London that was founded by Nick Brown in 1977 when he created his first product, a non-hardening wax used for waterproofing boots made of leather.
In the early stages of the company's existence, Brown realized the impact that his products and similar products were having on the environment. This led to a shift in the company's product line with the creation of water-based products.
Nikwax has a large number of products, including one product that is specifically designed for waterproofing rope, another for waterproofing goggles, and another that is for gloves.
Grangers vs. Nikwax Comparison
| | | |
| --- | --- | --- |
| | Grangers | Nikwax |
| Price | $$ | $$$ |
| Primary uses | Cleaning, deodorizing, and waterproofing | Cleaning, waterproofing, and maintaining breathability |
| Products they work on | Clothing, shoes, boots, outdoor gear | Shoes, boots, outdoor gear |
Main Differences Between Grangers and Nikwax
With each company offering water-based waterproofing, cleaning, and maintaining products from outdoor gear, they prove to be stiff competition between the two brands. Still, there is one thing that makes Grangers stand out from Nikwax.
Nikwax has so many individual products designed for one specific purpose that you would have to buy the entire product line, nearly 30 products, to meet all of your needs.
Grangers' products are designed for more general purposes, like waterproofing spray for tents and gear. With fewer products to purchase to meet your waterproofing needs, Grangers will make your wallet and your storage closet happier.
Grangers vs. Nikwax Boots
The best option for waterproofing leather or fabric boots is to clean them and then apply Granger's wax. It's important to remove all dirt and mud before applying the wax otherwise the waterproofing will be less effective and breathable.
Both Grangers and Nikwax can be used regularly to keep the material on the boot waterproof in any wet condition.
Here are some tips for using these products on your shoes or boots:
Make sure the boots are clean and dry before applying treatment
Don't use an excessive amount of wax or spray
Allow time for them to completely dry before wearing them in the sun
Only air dry the boots and don't use a dryer
Which Should You Get – Grangers or Nikwax?
When it comes to choosing which product is better with Grangers vs. Nikwax, the answer may not be as cut and dry as we would like for it to be, but in the end, Grangers comes out on top.
Grangers is better if:
You want a more budget-friendly option
You prefer a quick and easy spray-on solution to water-resistance
Grangers make more versatile options that can be used not only to waterproof camping gear, clothes, and shoes.
Nikwax is better if:
You're trying to waterproof synthetic clothing, insulated apparel, or synthetic sleeping bags
You want a waterproofing option that isn't spray-on
Nikwax makes good products, but because it is generally more limited, Nikwax does not stand up to Grangers in this competition.
I've had good experiences using both options, but I do prefer using Grangers to keep my gear clean and waterproof for a long time.