If you're like me and enjoy spending the weekends out exploring and hiking, you might be considering getting a hiking license plate. In the past, I've been disappointed with the lack of available license plates related to hiking.
Thankfully there are almost endless opportunities if you know where to look!
So, since it's tough to find the perfect plate, I created this list of various hiking license plate ideas and a guide for choosing the perfect one!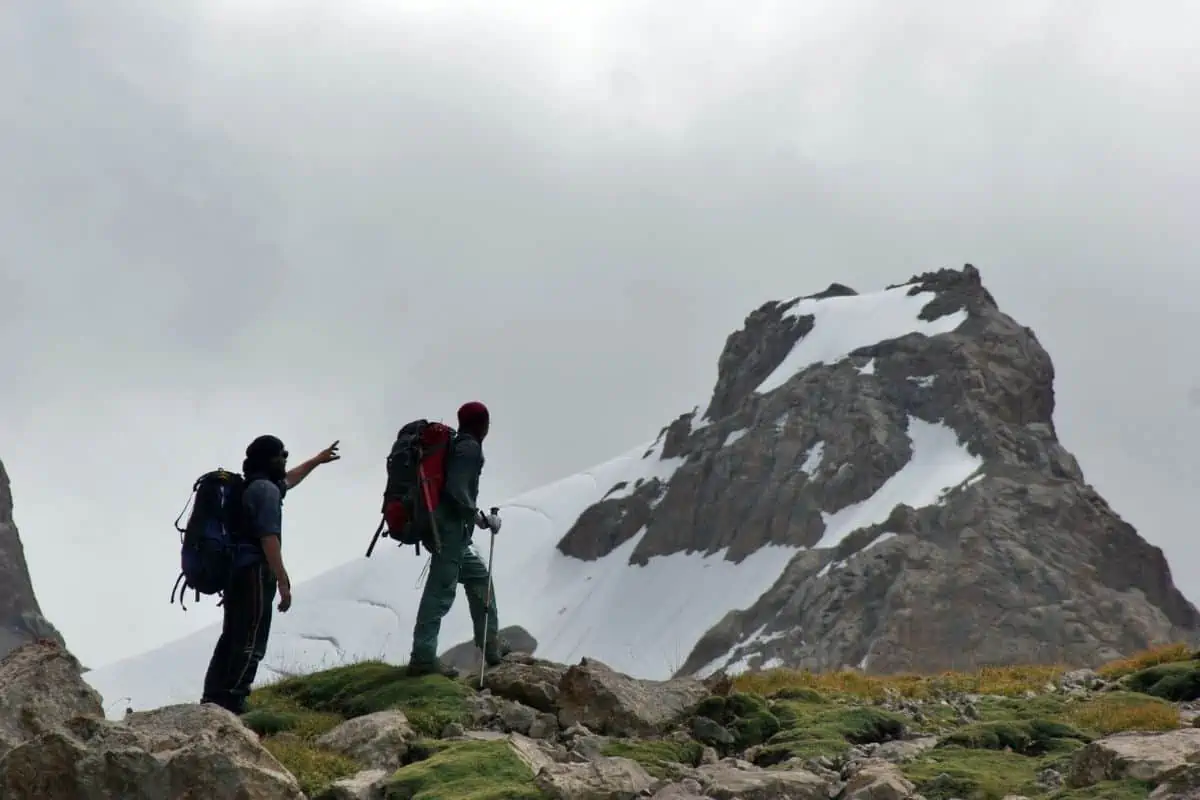 Ideas With Hike
The first category is the most obvious and includes anything around the words hike or hiking. These are also the most likely to already be taken, but there's a chance it will spark another similar idea for you.
Hike On
I Hike 2
Hike 4 It
G0 Hike
4K Hike
Hike Mor
Im Hikng
Hikr Guy
Hike Day
Gon Hikn
One plate that I saw was simple but interesting in that it was just the state and the word hiker.
CA Hiker
NY Hiker
ME Hiker
Ideas With Mountain
The great thing about using mountain in your license plate is that it can easily be abbreviated for plenty of combinations and options.
Wth Mtn
Mtn Man
At Mtn
Mtn 4 Me
Ideas With Trail
My favorite thing about this category of license plates is the endless opportunities that there are. Most popular trails have short abbreviations that make perfect license plates. An example would be the Appalachian Trail which can be abbreviated to AT.
CDT (Continental Divide Trail)
PCT (Pacific Crest Trail)
JMT (John Muir Trail)
2A Trail
At Trail
Mr Trail
Hiking Slang and Lingo
There are so many terms and slang that hikers use that could be great if used for a license plate. Since different groups have unique terms, try to think of the common words that you hear or use while out on the trails.
LNT (Leave no Trace)
Crest
HYOH (Hike Your Own Hike)
LASH (Long Ass Section Hike)
Blaze
PLR (Path of Least Resistance)
Other Ideas
For this section, it can be useful to think of any common words associated with hiking. Some of my go-to's are outside, nature, exploring, and backpacking. You can take any of these and try to pair them with other keywords to make the perfect match.
4Nature
Big Walk
2k Miles
4k Today
How To Choose a Hiking License Plate
If none of the above examples sound like the right one for you, no worries there are other ways to think up some great ideas.
The first step is to write down a handful of words that you associate with hiking. This could be some of your favorite trails, or just a general feeling that you get when you're hiking.
Most of the time just seeing these words written down can place an idea in your head. The last step would be to use word generators that can be found online. This will take the initial ideas that you came up with and return hundreds of other similar terms.
If you're having trouble thinking of hiking terms, I recommend reading through different hiking blogs or listening to hiking videos to see if you get any inspirational license plate ideas!