If you're looking for hiking trail name ideas, look no further! Here are some of the most common, funny, and cool trail names around!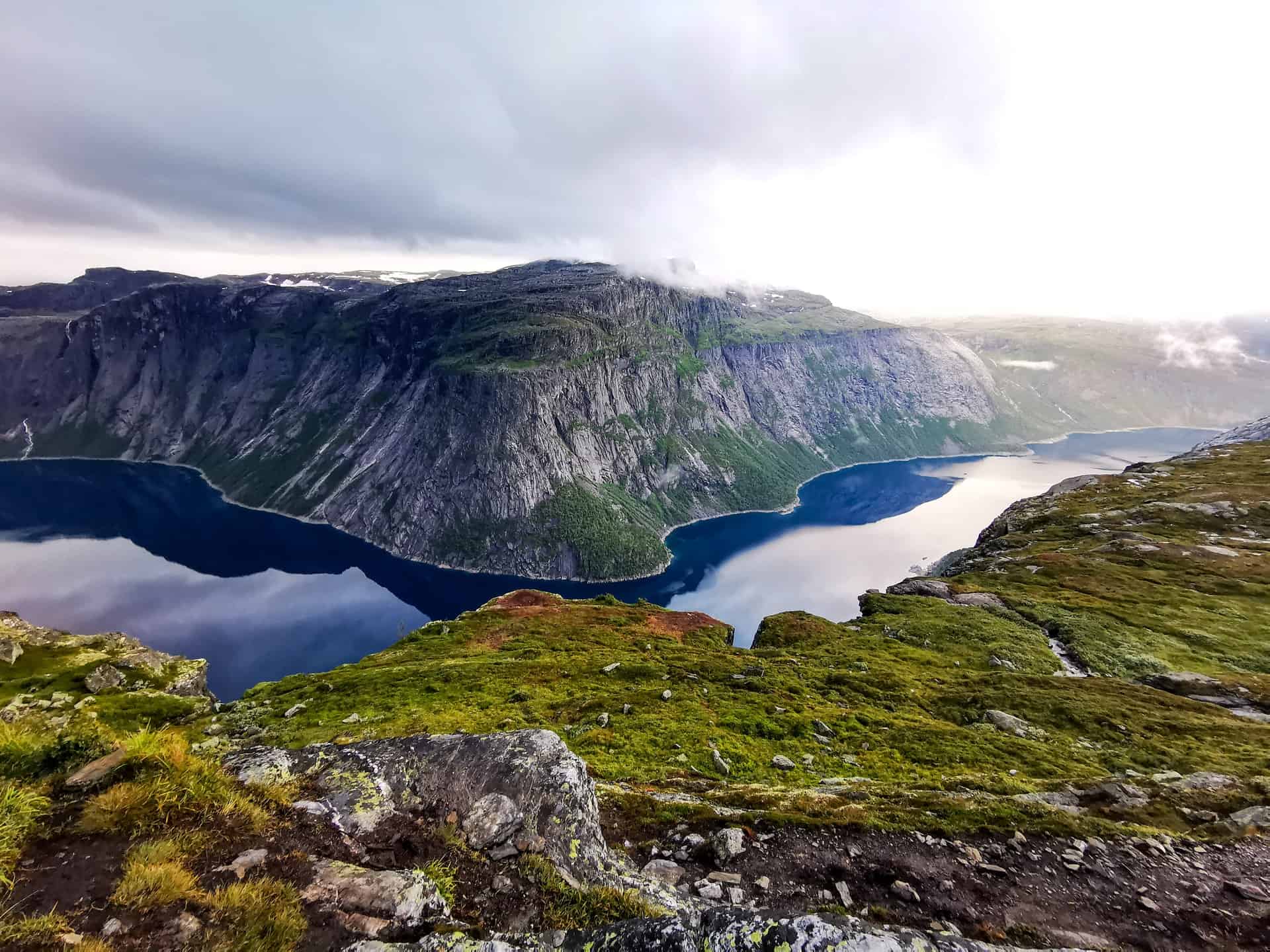 What Is A Trail Name?
A trail name is a name that's unique to a hiker, and usually has a deeper meaning or story behind the name. Most of the time these names are given out after something interesting or funny happens while out on the trails.
When you're out hiking you may hear people introduce themselves by their trail name, and it can lead to hearing some fun stories about how the name was chosen for them!
Common Trail Names
Here's my list of trail names that are most frequently heard and talked about by others!
Moose
Rabbit
Tumbleweed
Rocky
Timber
Sunshine
Doc
Stretch
Compass
Snowshoe
Chef
Rocket
Rooster
Twig
Bambi
Nature Trail Names
Here's a list of trail names that are inspired by or related to nature in a close way.
Mountain
Bear
Cloud
Fern
Cove
Forrest
Brooks
River
Daisy
Ember
Canyon
Gale
Fox
Ridge
Funny Trail Names
Bro
Blue Boots
Lucky
Burger
Cheese
Lazy
Smooth Fox
Lost Bear
Crazy Spirit
Smokes
Waddles
Grandma
Webcatcher
More Hiking Names
Eagle Eye
Shadow
Hobbit
Weeds
Bucket
Deuce
Hurricane
Birdman
Snuggles
Boulder
Autumn
Trail Name Rules
The only real rule that some hikers consider when it comes to trail names is to let the name come to you naturally. That means instead of assigning yourself one, you wait until a moment happens, and the name sort of chooses you.
One other rule that I like to follow is that you don't have to accept just any trail name. If someone gives you a name that you really don't enjoy, there's no pressure to sit back and go by that name from now on.
But, there are no strict rules or regulations, and you'll find plenty of people that have chosen their own or changed their name over the years.
Tips For Choosing The Best Trail Name
It can be frustrating trying to think up the perfect name for you or a friend. We all want to find the best trail names that we can share with those around us.
If none of the names above spoke to you, try these tips on finding good trail names!
1 – Get Those Creative Juices Flowing
Most trail names that I come across have some personal but interesting connection to the hiker. Try to think of words or phrases that stand out as unique and mean something to you.
The more options that you can put together the easier it'll be to choose your hiking name.
2 – Look For Inspiration Around You
Next time you're out on your favorite trail, take a look around and take everything in. Enjoying your time out in nature can only help you feel connected and more likely to choose a good name that fits.
3 – Wait For The Name To Come To You
Honestly, being patient and waiting for a good name to come to you is one way some hikers prefer to do it. It can come at any moment and oftentimes happens as the result of a funny or interesting story that happens on the trail.
4 – Make A List Of Idea Names
If you're here looking for naming ideas, chances are you already have a few names floating around in your head. I find that listing them all out on a piece of paper can make it much easier to visualize your ideas.
At the very least it should help you weed out the names that you really don't think you'll go with.
5 – Use A Trail Name Generator Tool
There are plenty of tools online that can help in the process of finding a hiking name. Sometimes I like to use one to generate a nice variety of ideas and then pick out any that sound good.