Are your Hoka shoes in desperate need of a good cleaning, but you are scared you may ruin them if you give them a good wash?
Not to worry, this article will take you through the process of successfully washing a pair of Hokas.
To wash a pair of Hoka shoes, you will need a non-abrasive cleaning agent, a soft bristle brush, and water. After wiping all loose mud, dirt, and debris from the shoe, remove the laces, insoles, and liners, throw them in the washer, then scrub your shoes.
Cleaning off Hoka sneakers is a lot easier than cleaning many other pairs of high-quality shoes. Here is exactly what you need to do in order to have your sneakers looking good as new.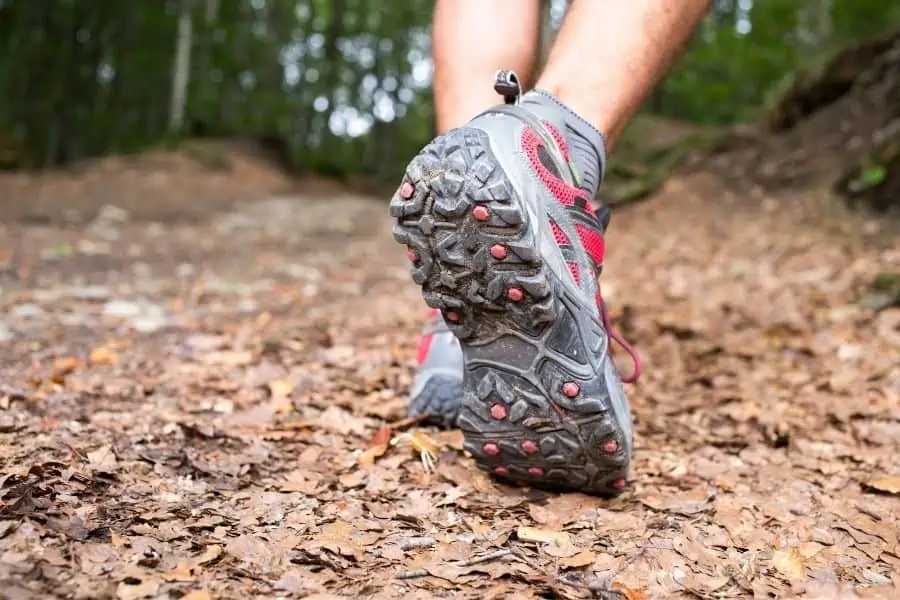 Materials That You Will Need
A non-abrasive cleaning agent (Dye-free shampoo or dish soap works best)
A soft bristle toothbrush
A bowl of water
A washcloth or towel
Hoka Shoes Washing Instructions
It shouldn't take long at all to get your Hoka's look as good as the day you bought them. It is important to remember that you can not put your shoes in the washing machine, and using the washer and dryer can damage or age your sneakers.
The best way to clean these shoes is with products you can find around your home.
Step 1 – Wipe off Debris
Before you can scrub your sneakers clean, you first have to wipe the caked mud and dirt off of the shoe. You can do this easily by wiping it off with paper towels or a washcloth until all access dirt is gone.
It's also important to clean the insoles inside your shoes or boots. Simply take a scrub brush or cloth and cold water and spend a few minutes on this cleaning process.
Step 2 – Scrub the Shoes With the Solution
Mix a few drops of your cleaning agent into a bowl of water and use the toothbrush to scrub all of the remaining dirty areas until there is a thick lather and the outside and inside of the shoe look clean.
Mild soap and warm water can also be used if you want to keep it simple while scrubbing away all debris.
Step 3 – Remove Excess Residue
Once the shoe is clean and free of dirt or mess, use a dry washcloth to remove any excess dirt and water.
Step 4 – Air Dry Your Hoka Shoes Overnight
The safest way to dry a pair of Hoka shoes is by keeping them out for a few hours indoors, allowing them to dry on their own. A clothes dryer or blow dryer can soften and warp the materials. You can also stuff newspaper balls inside the shoes to aid in faster drying.
Can you Machine Wash Your Hoka Shoes?
You should never put your Hoka shoes into a washing machine or dryer; this can warp the materials making the sneaker age faster and start to fall apart.
You can, however, throw the shoelaces, insoles, and liners into the washing machine to keep them looking great and smelling fresh.
How to Help Your Hoka Shoes Last Longer
If you are worried your Hoka sneakers are not going to be able to hold up to the weather and environment your shoes are subjected to, here are a few ways to help them last.
Water-proof sprays
Odor sprays or baking soda
Loosen the tongue and laces after use and set them in a dry area soles down
Never run in wet shoes (whether wet from a previous run or a recent cleaning)
Keeping your shoes well-cared for is the best way to maintain the life span and have a great pair of shoes for a very long time.
Final Thoughts on Cleaning Hoka Shoes
Cleaning a pair of Hoka shoes couldn't be any easier or straightforward. As long as you follow the directions and wash them carefully, you will never have to worry about walking in a dirty pair of shoes ever again.