Camping and barbequing season is almost upon us, and you may be asking yourself the best way to clean and maintain your Igloo cooler? 
We will discuss the materials needed, the cleaning instructions, and how to maintain and store your cooler after cleaning it. 
There are certain steps like drying out your cooler after use that will help prevent moldy and smelly coolers. 
Now, let's go over everything that you need to clean your Igloo cooler!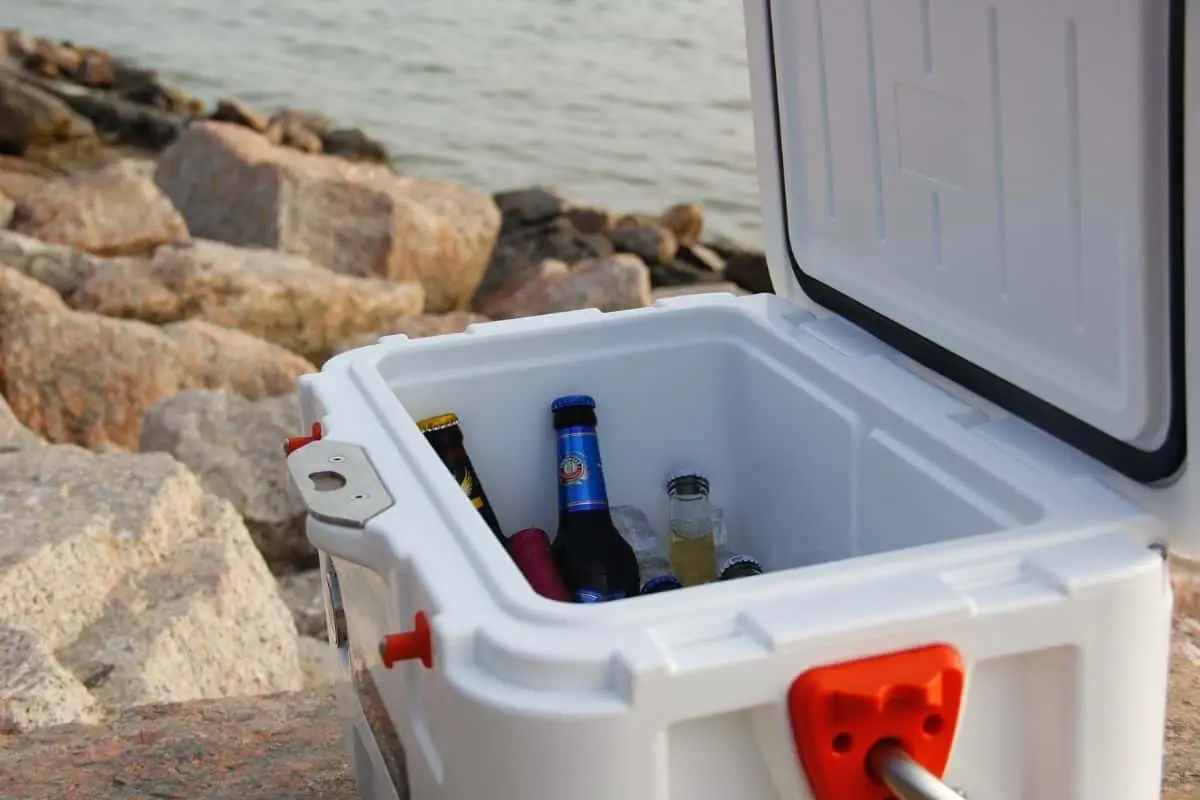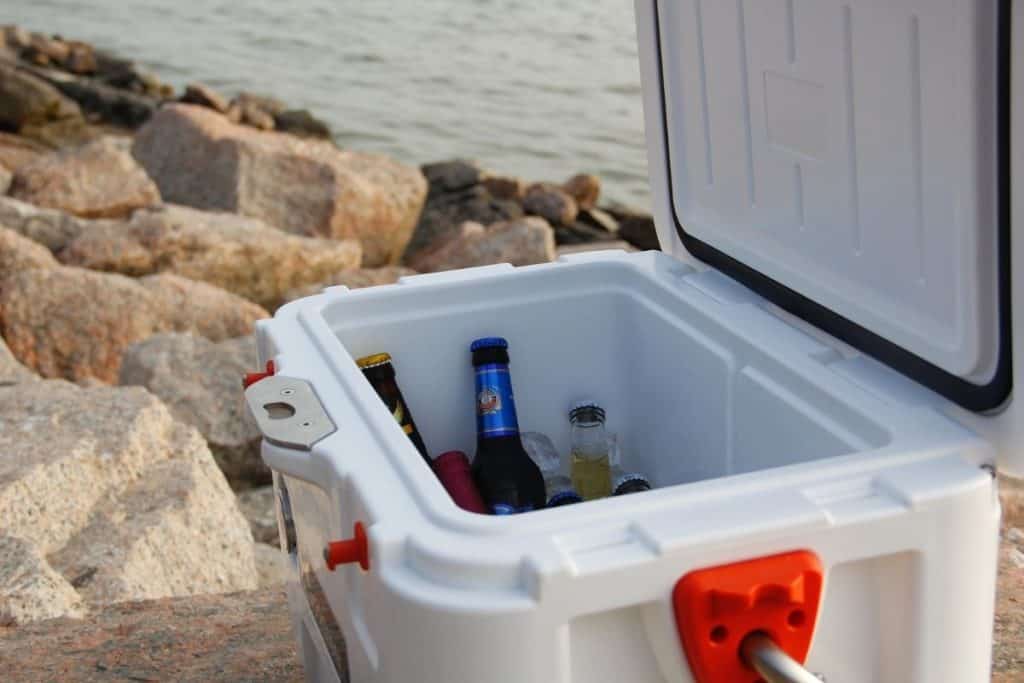 Cleaning An Igloo Cooler
1. Wipe Down The Inside of The Cooler
So let's say that you forgot to let your cooler dry out last time, or that you just threw it in storage after a long day at the beach. The likelihood is that you'll need to do a good solid cleaning now. 
Prepare to clean your Igloo cooler by wiping off any excess dirt or grime that has accumulated on the inside. Make sure to include the lid in your wipe-off. 
2. Use Warm Water to Rinse It Out
Now that you've removed all the bigger dirt and grime, go ahead and rinse your cooler out with fresh water. You can rinse your cooler out in the sink with hot or cold water.
However, we suggest cleaning Igloo coolers, especially the big ones, outside where you can let the water run away freely. 
3. Scrub Down The Inside Material
Here is one of the most important steps to getting that smell out of your Igloo cooler. There are a couple of options for ways to clean the inside. 
One option for cleaning the inside is to take a sponge with soapy water or water and a mild detergent and give the whole inside a decent scrub. You'll want to pay special attention to the corners and lid lips. 
You can also use a mixture of baking soda or vinegar as your cleaning solution for the inside. These chemicals especially will help eliminate odors and remove stains. 
4. Rinse Out The Soap
After you've scrubbed the Igloo cooler, rinse all the grime and chemicals away with the hose or faucet. Make sure to remove all of the chemicals, and if you notice certain spots are still dirty then repeat this step. 
5. Sanitize Your Igloo Cooler With Bleach
Germs and bacteria grow in dark damp places, like your stored cooler in the garage. After you've cleaned and rinsed the grime and dirt out of the inside, the next best thing is to sanitize the inside to inhibit bacterial growth.
Mix a water and bleach solution, you can do a gallon of water to a cup of bleach ratio. Using gloves and that solution, rub the inside of the entire cooler and pay special attention to the lid and lip of the Igloo cooler.
This step isn't necessary every time you clean your cooler but is definitely a step worth adding occasionally.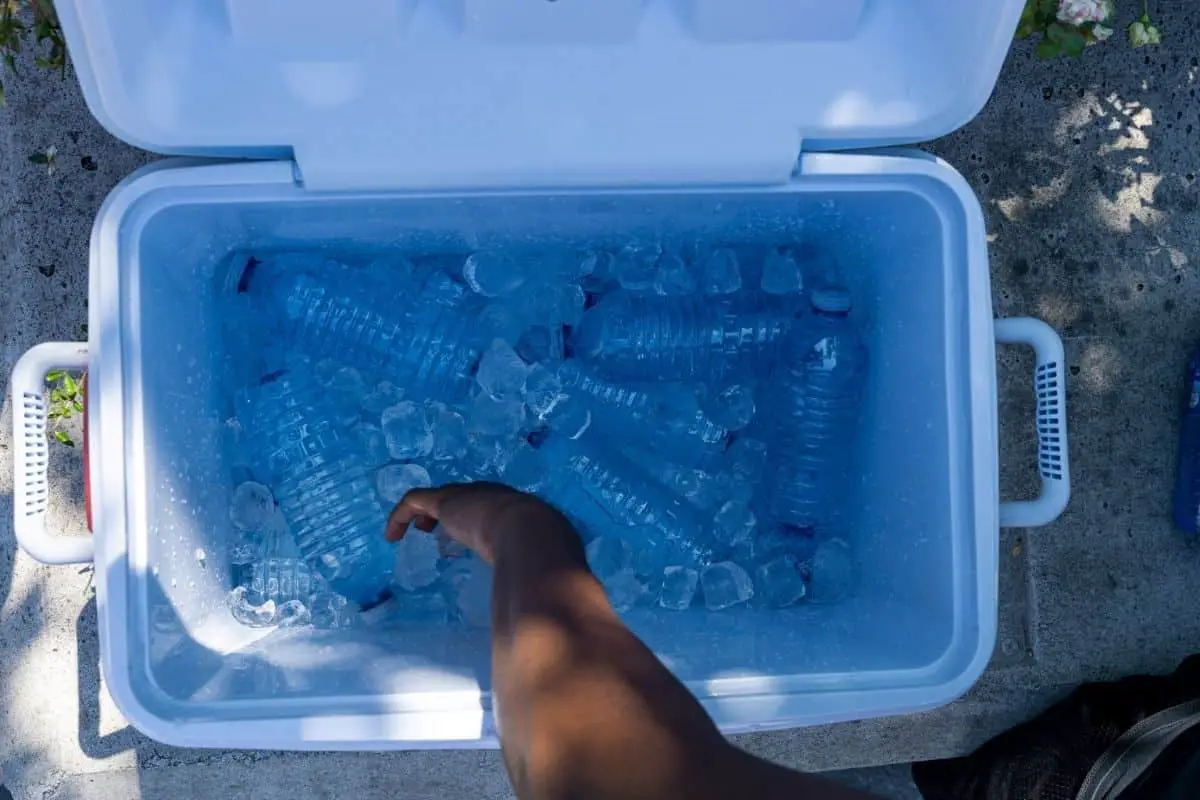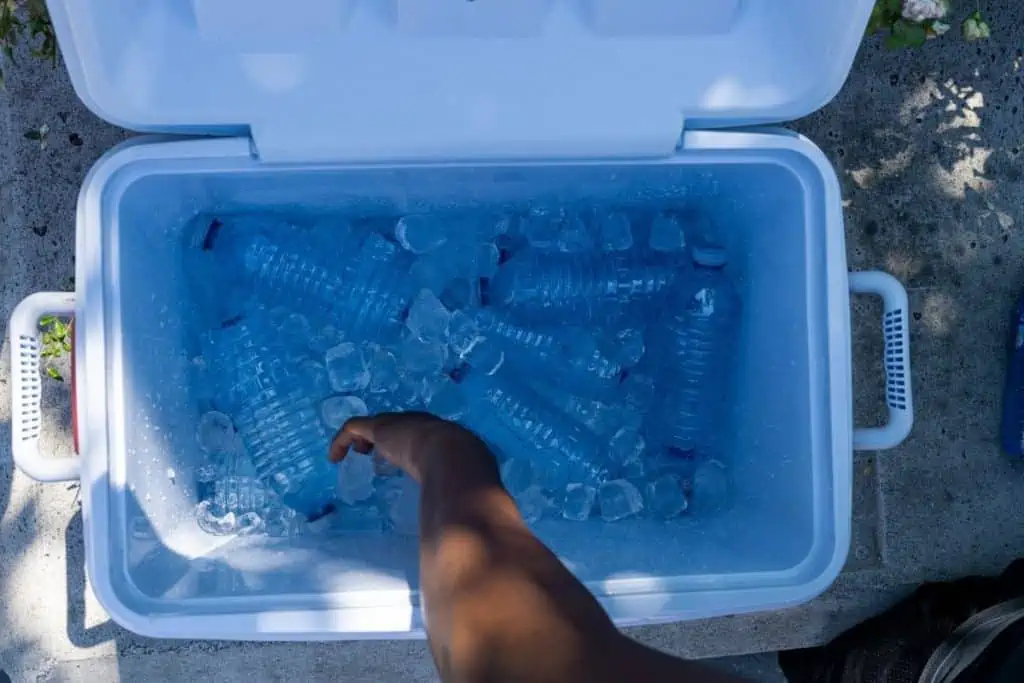 6. Wipe Down and Dry The Cooler
The final step in cleaning your cooler is to rinse out the bleach solution with fresh water. At this point, you'll have a clean, sanitary, and bright inside of your Igloo cooler. Again, if any spots were missed, now is your chance to go back over them. 
Drying is the next step and it is possibly one of the most important steps in keeping your cooler clean and maintaining its life. We recommend that you take a dry cloth and wipe down the inside of your cooler. This helps get most of the moisture out.
Then you want to make sure your cooler face is open and drys completely out. This step is best done by placing your cooler out in the sun on its side, which allows moisture to drip out of the cooler. This step is critical in making sure your Igloo cooler doesn't get bacterial growth or smell during storage. 
A pro tip for drying is to allow airflow in your cooler while it is stored. You can do this by opening the drain plug and leaving it open during storage. Also, you can slightly prop open the lid with whatever item you like in order to allow a minimal amount of airflow to pass through the cooler while stored.
Another thing to note is that you should not put your cooler, soft or hard-sided in the dishwasher or the washing machine. 
This drying step and proper storage are both critical in keeping your Igloo cooler clean and ready for use at a moment's notice.
FAQ
If you're still interested in learning more about washing and cleaning your Igloo cooler, here are the answers to some common questions.
How To Get Water Out of an Igloo Cooler Lid?
To remove excess water from an Igloo cooler lid you should remove the lid and leave it to dry in the sun for a few hours. The lid can be removed by taking off the cap covers on either side of the cooler top.
How To Clean the Outside of a Cooler?
The easiest way to clean the outside of your cooler is to take a hose and spray it down with soap and water. Using a brush or towel to scrub the plastic material is another effective way to remove dirt and grime from the outside sections.
Final Thoughts
Cleaning an Igloo cooler is a relatively straightforward and simple process as long as you follow the steps above. Keeping your cooler clean and looking new will also help increase its lifespan and stop issues like clogging from occurring.