Backpackers, campers, and preppers all understand the importance of having (almost) effortless access to clean, drinkable water no matter where they might find themselves.
Two quality water filtration systems that many people consider between is the Katadyn Vario and the Kadyn Hiker Pro.
Katadyn Vario vs. Hiker Pro: The Katadyn Hiker pro is more durable and weighs less than the Katadyn Vario. Both filters are pump-based, easy to clean and use, and don't require any power to operate. Each microfilter will also clean up to 1 liter of water every minute.
The wrinkle is choosing between these two fantastic filtration systems. Both have pros and cons to be sure, and you'll want to be certain that you are investing in the right equipment for your needs.
Let's run through this detailed breakdown that highlights just about everything you need to know about the Katadyn Vario and the Hiker Pro filtration systems.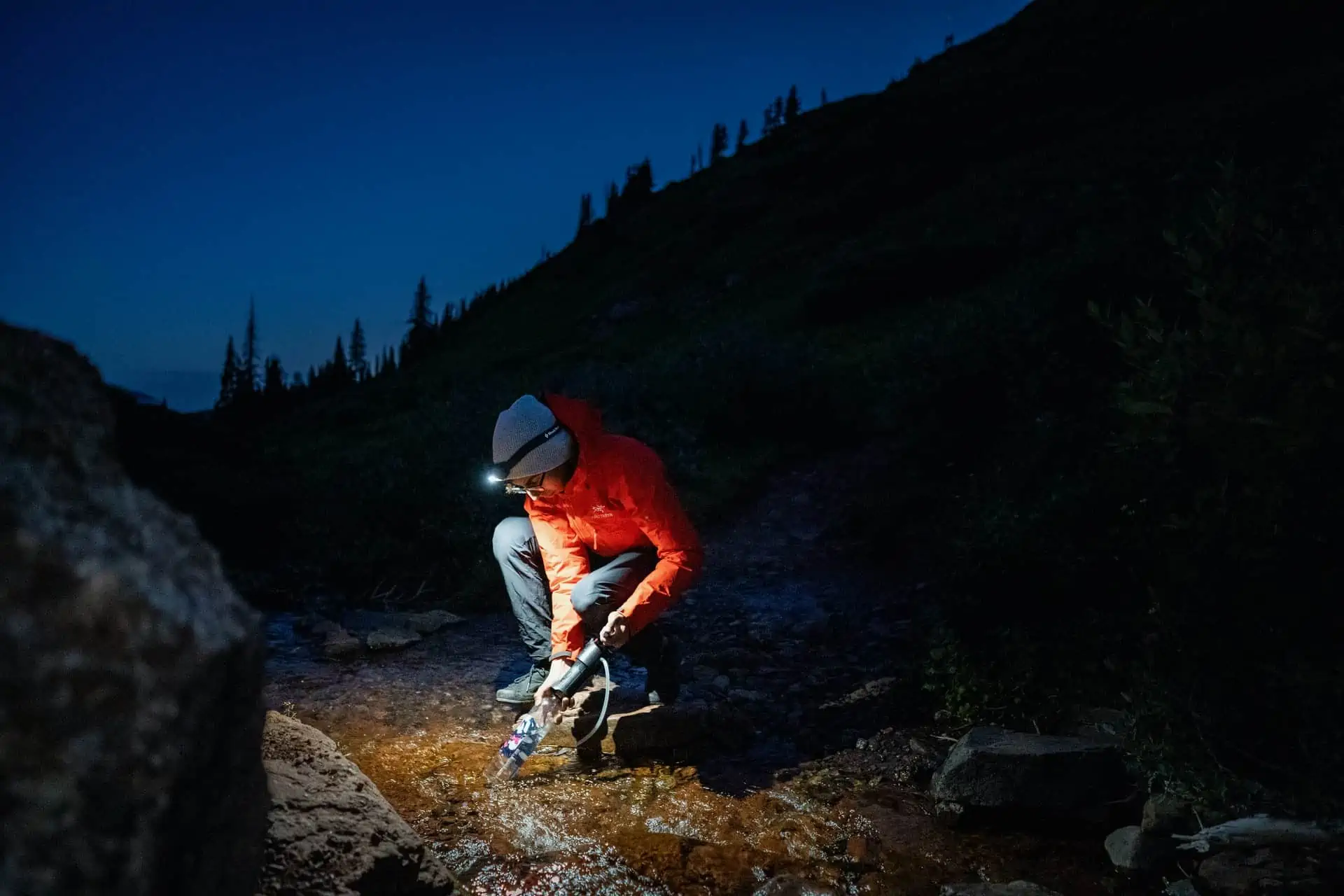 Katadyn Hiker Pro Breakdown
The Hiker Pro is one of the most popular water filter systems on the planet today, and for good reason.
Reliable and consistent, this unit is also unbelievably lightweight. It comes in at only 11 ounces. The pump action is super smooth and can even be run by children without a lot of effort.
The filter system (especially with the prefilter system) cleans water quickly and consistently, too. You'll get water free from toxins, chemicals, bacteria, and even heavy metals.
Replacement filters are a little bit on the expensive side of things, though. That's something to keep in mind.
Katadyn Vario Breakdown
The Vario is a rock-solid unit as well, a little bit on the heavier side of things but still a really consistent and reliable unit all the same. It weighs 19.4 ounces, making it one of the heavier units available.
The double action pump makes quick work of filtering water. There's real efficiency of use with this unit that helps to speed up the process without sacrificing filtration capacity, capabilities, or consistency.
Still, with the ability to treat up to 2000 L of water before filters have to be swapped out this is very much a high volume unit. The Hiker Pro can only handle 750 L of water before the filter needs to be swapped out.
Katadyn Vario & Hiker Pro Comparison
Let's take a look into the important features found in both filter options.
Filtration Design
Both of these water filters are "pump-based" units, specifically designed to leverage glass fiber filter materials that are incredibly efficient at getting rid of silt, mud, and debris in water sources.
These filtration components also leverage activated carbon to get rid of unpleasant odors and flavors that might make their way into water sources, too.
On top of that, each of these filters uses systems that can remove protozoa and water particulate quite effortlessly. Even bacteria as small as 0.2 µm are removed from water sources that are being filtered, too.
Both of these filters eliminate salmonella and Giardia problems, though the Hiker Pro comes with an extra filter protector on top of the glass fiber and activated carbon unit in the Katadyn Vario.
This basically works as a prefilter system, making it even easier (and more reliable) to filter larger amounts of water safely.
Ease of Use
As far as ease-of-use is concerned, both of these water filters are pretty easy to use even if you don't have a lot of experience or training with them.
Both of these systems use silicone hoses that connect to the bottle unit and the water source independently. Both of these filters are pump activated and do not require any electricity to operate.
Efficiency
Each of these filters can also produce up to 1 L of filtered water every 60 seconds. The Katadyn Vario produces this amount of water in about 48 pumps while the Hiker Pro takes 50 pumps or so to get the job done.
Maybe not much of a difference, but a difference all the same.
You also be pleased to know that both of these units can be connected to hydration packs (like Camelbacks) using ¼ inch connections. That's pretty neat!
What Do You Need in a Water Filter?
When looking into filters for hiking, you should focus on convenience, weight, and output.
Convenience – Finding a filter that's easy to use and manage is one of the more important features.
Weight – Having a lightweight option for getting fresh water should be considered when shopping around.
Output – The output of water in each cycle gives great information on how long the process takes and how much clean water you can get each cycle.
Vario or Hiker Pro– Which One Should You Go For?
At the end of the day, there's a lot to like with both of these two units.
The Hiker Pro is maybe a little more accessible and a little more affordable. It's definitely better for backpacker adventures that do not need a tremendous amount of filtered water regularly.
The Vario, on the other hand, is very much a chunky water filter that's best left at "base camp". Being able to filter through 2000 L of water before having to swap out any components is a huge plus, but it weighs almost twice as much as the Hiker Pro. It gets annoying toting around all over the woods, that's for sure.
When you come right down to it, both of these units are solid, consistent, and reliable. It's all about the kind of filter you are after. You can't go wrong with either one depending on your needs!