When looking around for available hiking boots it can be overwhelming with the total number of options. Two popular brands, Keen and Oboz, make affordable and high-quality gear.
To help you make the best choice for your needs I'd like to talk about what makes each boot such a great option.
Oboz and Keen are two of the biggest producers of hiking boots in today's market, both specializing in footwear almost exclusively. It's hard to know the pros and cons of which company to invest in.
In this article, I'll be comparing hiking boots manufactured by both KEEN and Oboz. We'll cover the similarities and differences between them and anything else that's important when making a decision!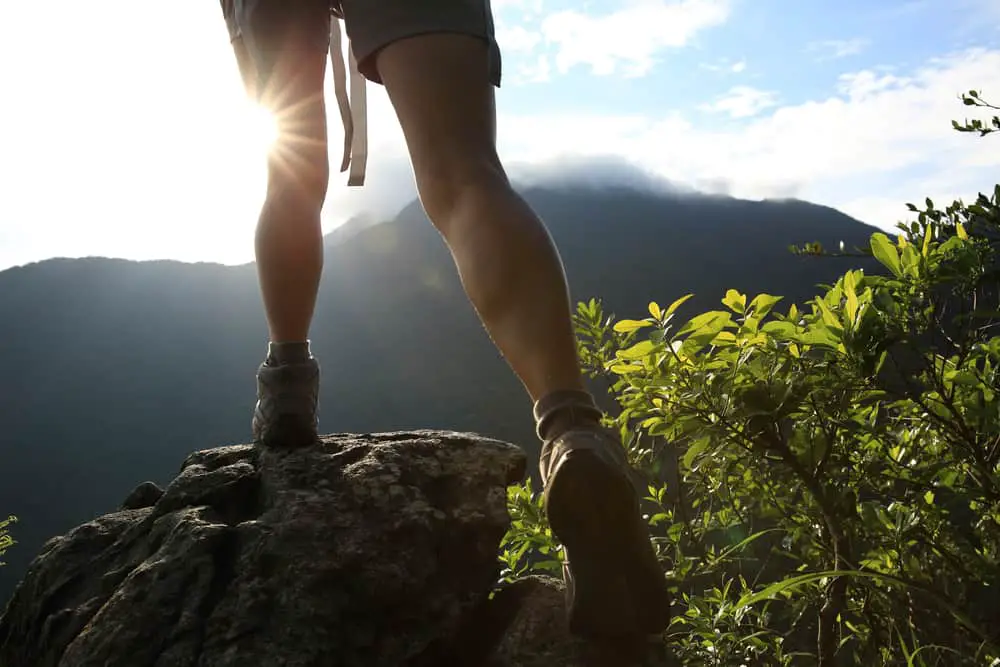 Keen History
Keen was founded in 1999 by Martin Keen, made in Oregon with imported materials. The business dubs it's products as efficient, simple, waterproof, and respiratory. Although it has been around longer, Oboz proves to be its largest competitor.
Oboz History
Oboz was founded in 2008 and stands for "Outside of Bozeman" referring to their location in Montana. They also make their products with imported materials. The business claims it's free-spirited and works at giving you the best adventures you can get.
Comfort Level
It honestly depends on what boot you get. Something that has lost them returning customers in the past is the durability of the soul of their boots, something that they have stated they've addressed and improved. Regardless, different KEEN boots have different attributes.
Again, the same applies in the sense that it depends on what boot you get. In general, the largest complaint surrounding their boots has been the heaviness as well as the lack of ankle support in many of their boots. That being said, they are very durable and heavy-duty for extreme hikers.
Waterproof Options
Both companies offer a huge selection of waterproof and water-resistant boots. They also both claim along with this technology that their boots are breathable even though they're water repellent, something very hard to come by in today's market. Make sure to check how waterproof the product is prior to buying.
Breathability
Again, both offer a huge selection of breathability with their boots, even their waterproof boots. Regardless of this, always check the product's information to double check that it has the breathability that you're looking for.
Average Price
Keen can run anywhere from 100$-300$ US. That being said, KEEN does lean on the lower end of your wallet, lending more less expensive options in comparison to Oboz.
Oboz can range anywhere from 100$-300$ US. Keep in mind that they do tend to have fewer options on the lower level of that cost, but quite a large selection ranging between 250$-299$ US. Although expensive, you always get what you pay for.
The Best Choice for Flat Feet
KEEN has more selections available when it comes to our flat-footed friends out there. If you're looking for one that you can't beat, it would be the KEEN Durrand 2 Mid boot, which boasts stability and comfort.
Oboz has one of the best hiking boots available for those of you with flat feet. The Oboz Bridger Hiking Boot comes highly recommended and is known for its advanced insole design to deliver the utmost comfort level.
Better Option for Wide Feet
KEEN boots stretch out quite a bit due to their slightly less durable nature. That being said, if you have a much larger foot, try looking for either the Presidio, The Newport, Targhee II, or the Austin hiking boot. These boots are specifically made for wide feet, but they are limited in women's sizes.
Oboz has one of the best boots for flat feet. The Oboz Bridger boot comes insulated as well as gives full support to your feet. Not only this, the company boasts that the Oboz Bridger boot has superior durability as well as is long-lasting. Again, always check to make sure the product has what you're looking for in size and width.
Tips For Choosing Between Keen and Oboz
If you're still unsure after reading through the differences above, here are some more tips to help you decide between Keen or Oboz hiking boots.
Wide feet – If you're looking for wider-designed shoes you should know that Oboz has more options for that category, especially for Women.
Stretching – Many of the hiking boot options are designed to stretch after the first few times you wear them. KEEN boots seem to stretch out much more than Oboz boots.
Durability – If you're an avid hiker then you'll need boots that are sturdy and long-lasting. Oboz boots for hiking are more durable and perform better on rough trails and hikes.