Titanium cookware has been increasing in popularity among hikers and campers in the last couple of years. Two of the more known brands that offer more environmentally-friendly gear are TOAKS and Snow Peak.
TOAKS vs Snow Peak: Both TOAKS and Snow Peak have similar weights, durability, and overall size. TOAKS gear is more budget-friendly and slightly thinner while the Snow Peak cooking set is more versatile in what it can be used for.
Besides being better for the environment than plastic, these Titanium options take up less space and are usually more lightweight than other cooking gear alternatives.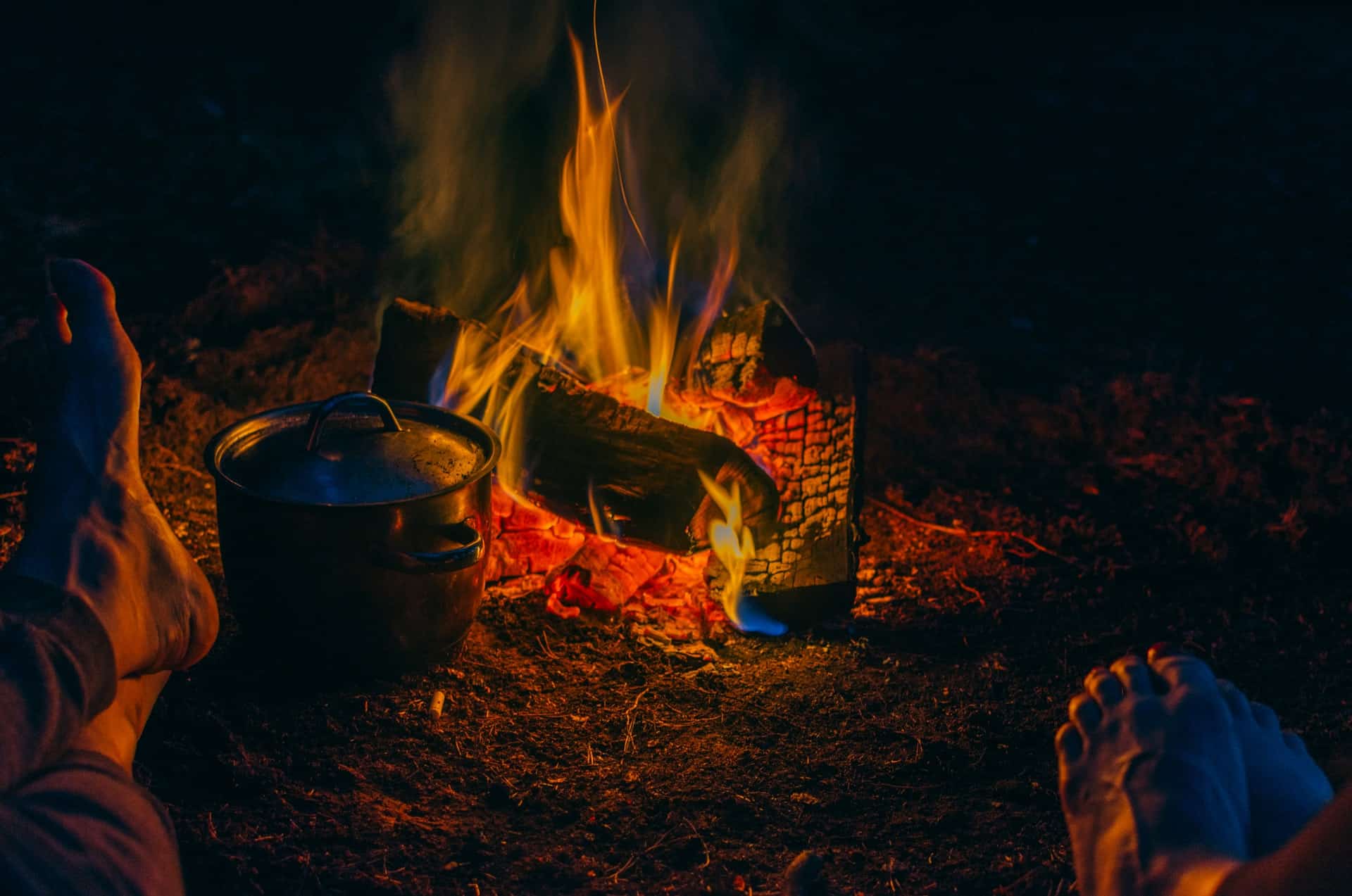 What is TOAKS Outdoor?
View the latest price on Amazon
For those unfamiliar with titanium cookware, goods, and gear, TOAKS is the (relatively) new kid on the block. They've been in operation for around 20 years and make a wide variety of hiking and camping goods.
Camping aficionados will have likely heard of TOAKS and wondered just how good this American brand is. Since their inception, they have slowly but surely risen through the ranks in the crowded outdoor gear space, expanding their now-wide product offering gradually.
What we absolutely love about this brand is its commitment to reducing the environmental footprint that comes with manufacturing its goods. According to their website, the brand "produces zero sewage waste, no acid waste, and virtually no plastic packaging." Sounds good to us.
What is Snow Peak?
View the latest price on Amazon
The ubiquity of the Japanese brand Snow Peak, as well as being in the market for over 60 years, means you've likely heard of or seen them before. Beloved by outdoor enthusiasts and design-centric consumers alike, Snow Peak's influence spans over a huge cultural spectrum.
Those with aesthetics in mind might be drawn to Snow Peak for its design sensibilities. Over its lifetime, the brand has started making clothing and high-end tents, and glamping equipment. You're just as likely to see Snow Peak on the trails as you are walking down through the East Village in New York City.
Key Differences Between TOAKS and Snow Peak
Below is a handy guide with the key differences between the brands, which we hope should clear things up if you're still torn.
TOAKS
Snow Peak

American brand
Lower price point
Wide range of cookware and gear
Manufactured in China

Japanese brand
More expensive option
Wide range of products, including tents and clothing
Made in Japan
Price
Price is going to be the most obvious difference here, with a 450ml double-walled titanium mug from TOAKS clocking in just under $40, while the Snow Peak equivalent is around $50. Generally speaking, the merchandise from Snow Peak will be more expensive, however, I've found that the higher cost doesn't lead to a huge difference in quality.
Durability
Both options are corrosion-resistant and will last for plenty of camping trips if they're cleaned and taken care of correctly. The polished surface on Toaks products makes them more nonstick in comparison and easier to wide down and wash.
Lid Design and Fit
One of the more common complaints related to the Toaks gear is that the lid doesn't fit perfectly. If it's important that you have easy to use gear where the lid will always stay on correctly, Snow Peak would be the better choice between the two.
Snow Peak 700 vs. Toaks 750
Both the Snow Peak 700 and Toaks 750 pots have similar design, weight, and durability, however the Toaks pot has smaller dimensions. There's a higher cost for the Snow Peak 700 compared to the Toaks alternative. The major differences between the two titanium pots are that the Toaks 750 costs less, has a softer feel, and holds its shape while boiling water,
Even though many of the features between the two are similar, the Toaks gear is generally the better option because of cost, usable space, and fitting of the lid.
The best way for you to decide on a cook set is to answer the questions below and see which product matches up the best.
How many people will you be cooking for?
Will you be cooking in the pot or just using it for boiling?
If you know exactly what you'll be using the gear for it will make it much easier to choose the best option for your needs.
Should You Get The Toaks or Snow Peak Cookset?
When hitting the trails, there's really no bad option here. We found that Snow Peak's gear is certainly better made, but we think they sacrifice a bit of function for form. The Snow Peak has a sort of elegance to it, and it's hard to beat half a century of manufacturing prowess.
Additionally, we love how TOAKS takes pride in minimizing its environmental impact.
TOAKS also feels more sturdy and capable of taking a beating, but this could be due to simply feeling like the Snow Peak should be looked after due to its superiority in physical design and visual features.
Overall, we just can't look past the Snow Peak in terms of its overall versatility. You'd feel comfortable pouring a cup of coffee at home in your Snow Peak, as well as taking it camping. The Japanese design, functionality, form, and quality are simply unbeatable.