Arc'teryx or The North Face are great choices if you're looking for some study outdoor gear. They are both well-known and high-quality brands whose products prove the skills of their creators.
Read this article to find out more about both brands' history, their product choice, true to fit sizing, product quality, and most importantly, public opinion.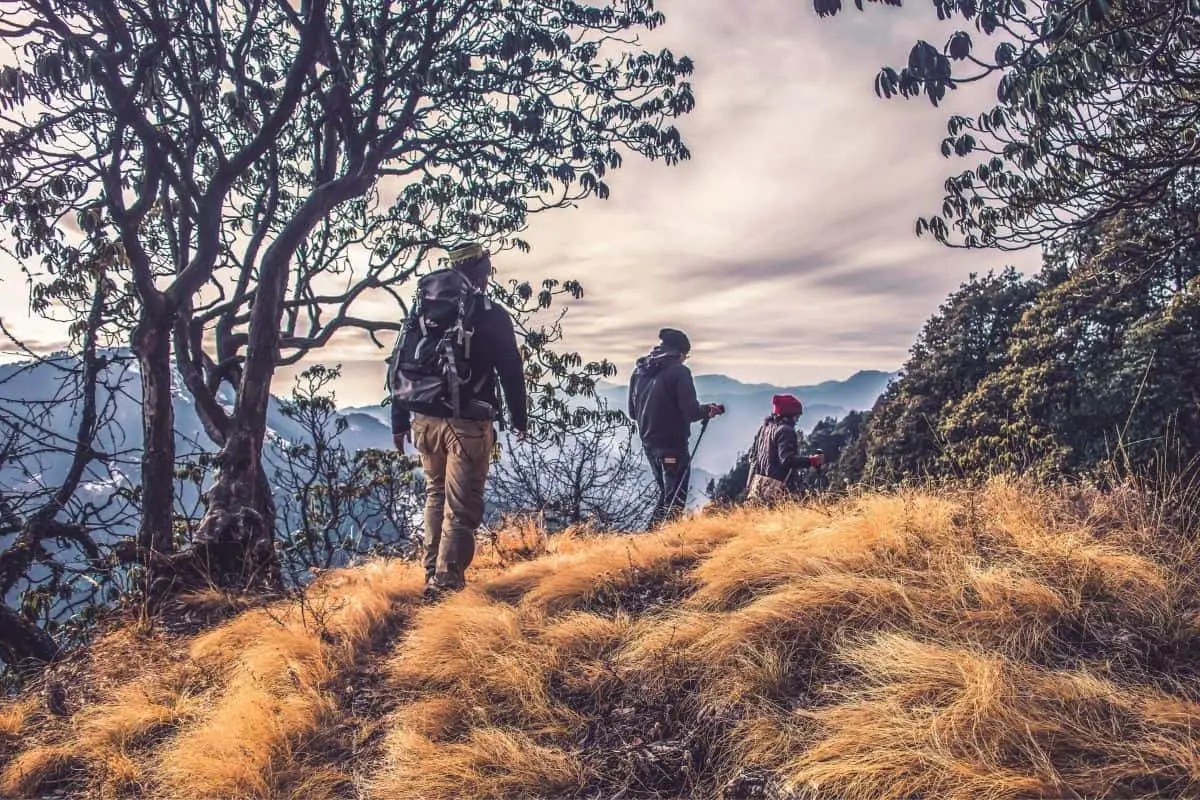 Brand History
When you think of outdoor clothing for climbing, hiking, or mountain biking, Arc'teryx might not be the first brand that pops into your head. The brand was founded in 1989 and in comparison to other successful clothing brands, they haven't been around that long. Their mission statement is 'Maximum simplicity at the point of extreme need'. To ensure this, Arc'teryx keeps product quality and design as their main focus.
The North face is a much more popular brand; founded in 1966, they have been around for 55 years. This is probably why when you think of outdoor gear, or even walk into the majority of outdoor clothing stores, The North Face is a name that you will see more than most. ' Provide the best gear for our athletes and the modern-day explorer' is the mission statement that they strictly stick to.
Product Choice
Currently, Arc'teryx offers clothing for adults but they have no children's range. However, there are currently 301 items in their men's range and 208 in their women's range. The majority of their products are focused on extreme insulation for hikers or skiers, so finding something for everyday use isn't easy. Arc'teryx has clothing and accessory ranges, but they do lack a good shoe range. Aside from that, within their normal clothing line, they have a line named LEAF (Law Enforcement and Armed Forces) created in only dark and neutral colors suitable for these enforcements.
The North Face has always had a wide range of clothing in all ranges. They offer a kid's line and, impressively, within that line there is a selection for boys, girls, toddlers and even infants, totaling up to nearly 500 products altogether! Their men's and women's ranges have over 400 products in each, giving you a huge variety. The North face not only has a great clothing choice but also a wide range of shoes and accessories too.
Sizing
Arc'teryx offers a wide range of sizes in most of their clothing. If we look at jackets, for example, they come in sizes XS to XXL which is nothing unusual or unique but still good to see. On the other hand, when it comes to bottoms, their sizing becomes dramatically inclusive. The sizes go from the normal XS to XXL but, in addition, have sizes tailored to shorter and taller people. For example, an MS would be medium short as one of their many options.
The sizing in The North Face is wider. In their jacket section, the sizes range from XXS to XXXL, accommodating many more people of all shapes and sizes. In contrast to Arc'teryx, they don't offer short or tall sizes in their bottoms range which is slightly disappointing for such a large brand.
Product Quality
Arc'teryx is unarguably more expensive than The North Face, but they vouch that their quality is the highest on the market, and that's what you pay for. They argue that their prices have to ensure the products' long term use, which requires only the best materials from around the world to be used in each and every product. They focus on low-carbon materials and are part of several associations that all combine to make the creation of products as harmless to our environment as they possibly can be.
The North face's current focus is also to make the creation of their clothing more sustainable by recycling old gear into new; reducing waste and helping to protect the environment.
They claim that by 2025, 100% of their materials will have been recycled, which is a strong statement to make.
Public Opinion
Arc'teryx seems to be the best option for people who want to invest in clothing that will last them a lifetime; skiers that need extreme warmth or maybe hikers that need advanced breathing material. Their clothing is expensive but is justified by the quality, it's rare to find a negative review of any Arc'teryx clothing.
The North Face used to be more quality-focused, however, in recent years they have changed to focus more on style, fashion, and popularity among the modern-day sports person. Professional sportsmen and women who used to purchase The North Face clothing have recently started to seek other brands that focus more on quality, such as Arc'teryx. The North Face does offer more stylish clothing and is better suited to people who want a bit of warmth and comfort at the same time as looking good.
Final Thoughts: Arc'teryx vs. North Face
Hopefully from the comparison above you'll be able to find the better brand for you and your situation! Even though their are slight differences between the brands, they both offer great products that are durable and long-lasting.
If you still aren't sure on which brand is better, I always find it helpful to talk to other communities and people to see which one is more popular and has higher praise.