Patagonia is a California company that was established in 1973 and is frequently compared to North Face or, at least, in terms of their jackets. The reason for the comparison is a legitimate one and it primarily revolves around the fact that both brands are quite expensive.
Are Patagonia jackets worth the price?
Comparisons aside, the price tag on Patagonia outdoor clothing and gear is not without merit and their products are certainly worth the investment, assuming that you are willing to pay it. For many people, their jackets are worth it because they are designed to be comfortable, durable, and flexible enough to be worn in most environments.

The reason behind the expense is the manufacturing process and the materials that go into their clothing and materials.
Patagonia is an environmentally aware company, and its products reflect that. When it comes to using products that are naturally based, it's similar to buying the organic version and the price is always a little higher.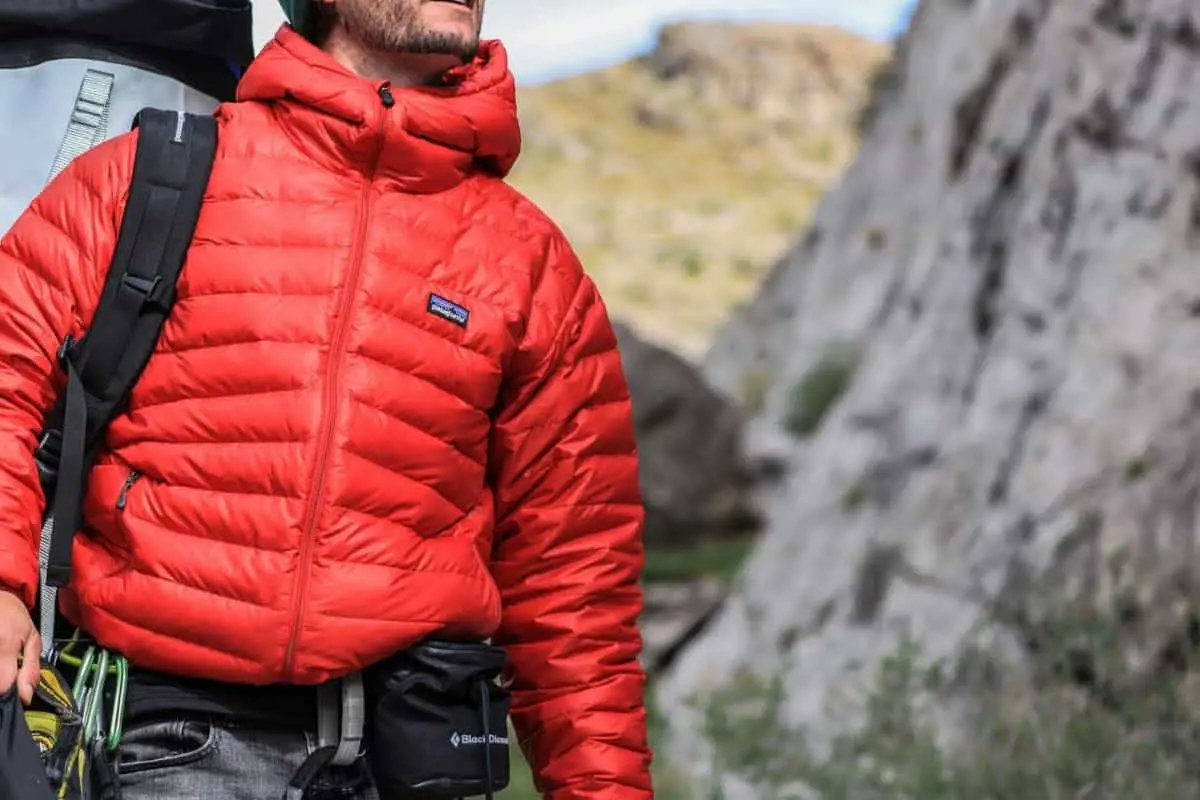 How are Patagonia Products Manufactured?
There are several materials that Patagonia uses throughout the manufacturing process and it has a direct effect on the overall cost of the final product.
100% recycled and traceable down
Recycled, hypoallergenic, reclaimed bedding
Polyester sourced from used plastic bottles
Recycled wool
Plant fibers
100% organic cotton seeds

Patagonia is also partnered with Bluesign, which is a company whose entire existence is focused on sustainable and environmentally neutral manufacturing processes and materials.
Also, the process for reclaiming and manufacturing these materials into some of the most highly rated and reviewed products is transferred into the price tag of the finalized product.
However, that's also what makes the final product worth your time, consideration, and money. Patagonia uses a PFC-free, Deluge DWR coating to waterproof their jackets and it shows you the lengths that the company is willing to remain environmentally friendly in the production and manufacturing of their clothing and gear.
Patagonia has its own version of Gore-Tex and it's called H2NO. These are waterproof and windproof technologies that are effective and long-lasting. hi
Patagonia offers jackets that come with one of three, different levels of H2NO.
2-Layer: Entirely wind and waterproof
2.5-Layer: More lightweight than the other two and remains waterproof and windproof
3.0-Layer: Most durable of the three, with abrasion resistance and disperses water
When you include the Deluge DWR coating, it's easy to see why these products are so expensive, however, what you're paying for is a highly durable product that is built to last through the worst possible conditions.
Additional Patagonia Processes
Patagonia runs its materials through a stringent testing process known as the 24 Killer Wash. Throughout this process, the material is run through the worst chemical process that it can go through, over and over again.
Only materials that survive this process are the materials that hit the store shelves and that includes permeability tests to ensure that their materials are completely waterproof. After the permeability test, the materials are then labeled with the H2NO Performance Standard. 
Of course, not all of Patagonia's products are subjected to the same materials and rigid testing process. However, that's only because T-shirts don't need the same level of rugged durability as their jackets, which retail for around $300.
If you just take a step back and look at the design of their clothing materials, gear, and accessories, the manufacturing process, the testing, and the outstanding and highly rated result, then you can only conclude that purchasing gear from Patagonia is more than worth it.
Patagonia Customer Service
Although many people might not consider it, buying from companies that have excellent customer service is a huge benefit. Since you're paying more money for a Patagonia jacket, knowing that you can easily contact them for any issues should put your mind at ease.
They are very helpful, and will definitely go the extra mile to help fix any issues that might happen to your jacket.
This includes warranty, returns, repairs, simple questions, or even helpful advice on which jacket would be the best for your situation.
Final Thoughts
Sure, the products that are sold by Patagonia are very expensive. However, these are high-quality products and Patagonia represents the meaning of the term, "you get what you pay for."
There's little doubt that their products are the result of a stringent, efficient, and environmentally friendly manufacturing process that makes the best material that is worth the investment.