Acadia National Park is one of the most visited national parks in the United States. With over 47,000 acres spread across Maine's Mount Desert Island, the park is dubbed as the crown jewel of the North Atlantic Coast.
The best and most popular hiking trails in Acadia National Park are the Ocean Path, Jordan Pond, Great Head, Gorham Mountain, Champlain Mountain, Precipice, and the Beehive Trail.
About 3.5 million visitors step foot in the national park each year, where distinct landscapes and scenery provide stunning views and experiences for anyone who witnesses its majestic beauty.
What makes the park such a sought-after adventure destination is it has something for everyone, which includes day hikes that the whole family can do, as well as a few challenging hikes that are deemed worthy even to the most seasoned of day hikers.
With over 120 miles of trails, here are 7 of the best hiking trails in Acadia National Park.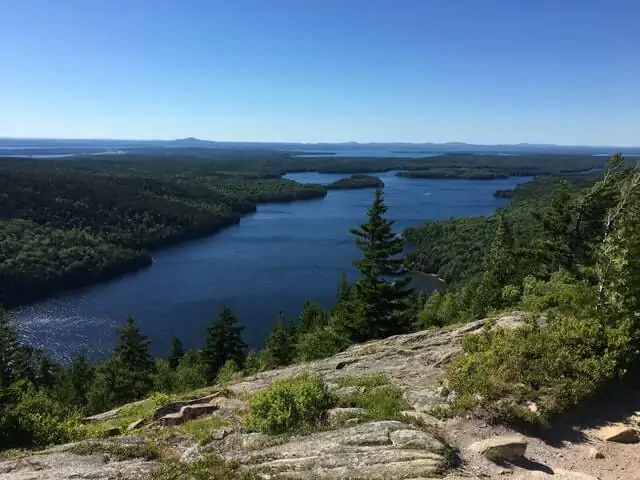 Best Hiking Trails In Acadia
1. Ocean Path Trail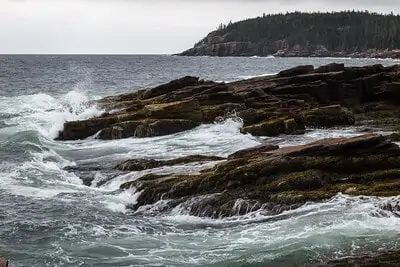 Easy Difficulty
Length: 4.5 miles
This family-friendly trail is one of the most popular, and for good reason. Its entirety is 4.4 miles both ways, and it's located between the coast and Park Loop Road. Hikers are presented with scenic views of the coastline, jagged formations of pink granite, and beautiful views of coves and cliffs.
It's a relatively easy hike since parking lots are available along the length of the trail. You can park your car, do a short stroll, then drive again to reach another point of the trail.
2. Jordan Pond Path Trail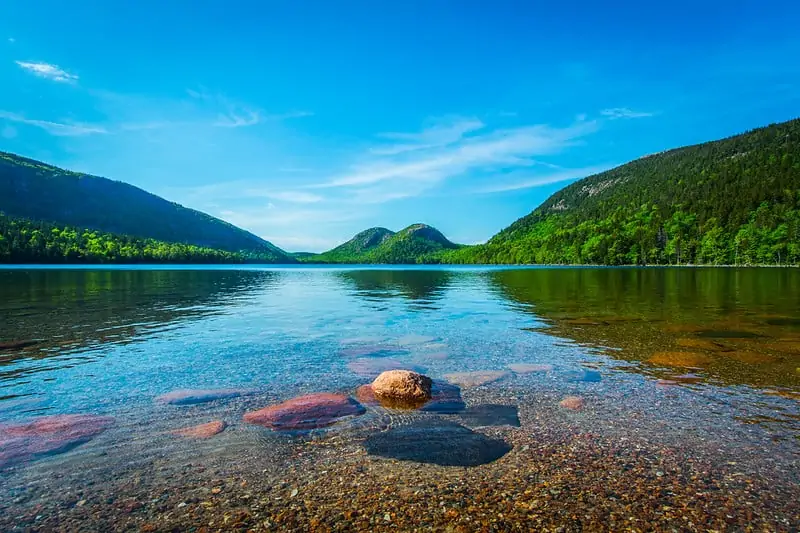 Moderate Difficulty
Length: 3.4 miles
What makes this trail another popular hike is the Jordan Pond House, which has been hailed as one of the most popular national park restaurants in the country. One of the most picturesque trails, this is the perfect hike for anyone looking to enjoy views of the pristine calm waters surrounded by majestic mountains in all directions.
It is a 3.2-mile loop with mostly flat surfaces, making it an easy hike for the entire family to enjoy.
3. Great Head Trail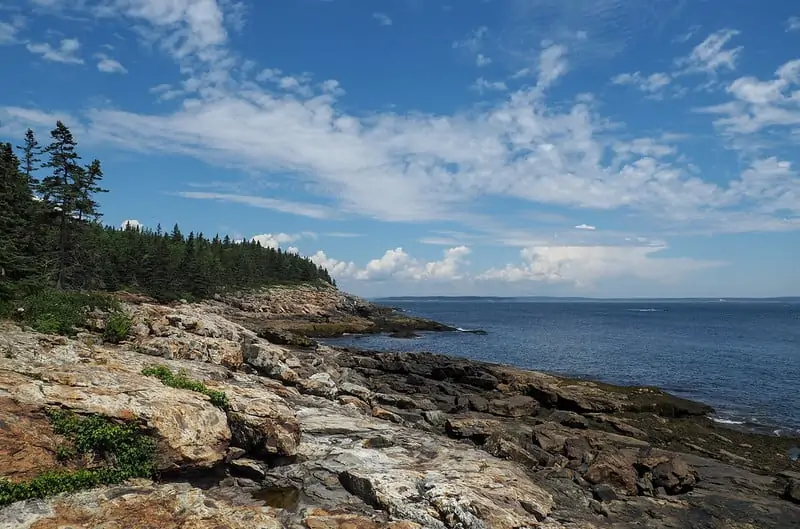 Moderate Difficulty
Length: 1.7 miles
This short 1.7-mile loop offers plenty of beautiful scenery along the way. From pink granite cliffs to stunning coastline views and a pretty pathway along a grey birch tree forest, it's another hike that the entire family can experience.
It loops around the small peninsula called Great Head, with the start of the trail beginning at Sand Beach's eastern side.
4. Gorham Mountain Trail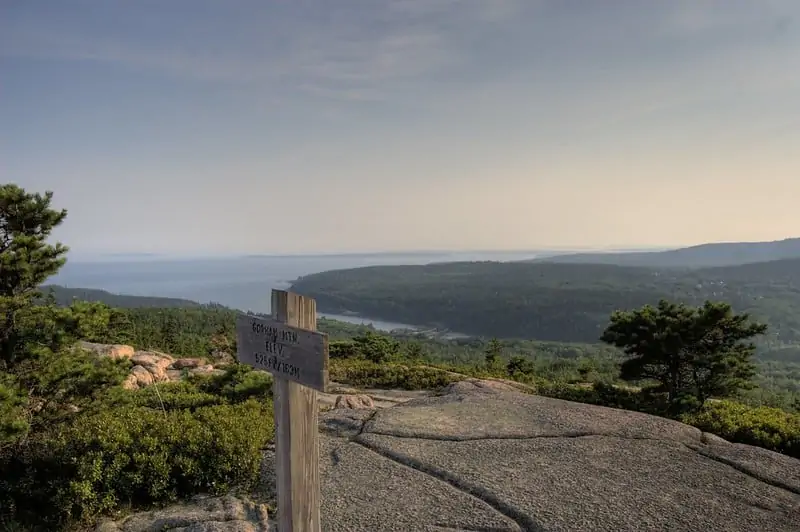 Moderate Difficulty
Length: 1.8 miles
The Gorham Mountian Trail is close to the Ocean Path Trail, making it a popular extension for hikers who want to do two trails in one hike. Though the mountain's peak is at a moderate elevation of 525 feet, it still boasts of amazing views of Sand Beach to the east, Otter point to the south, and the Beehive to the north.
It's a fairly easy trail that doesn't take too much time which the entire family can experience.
5. Champlain Mountain Trail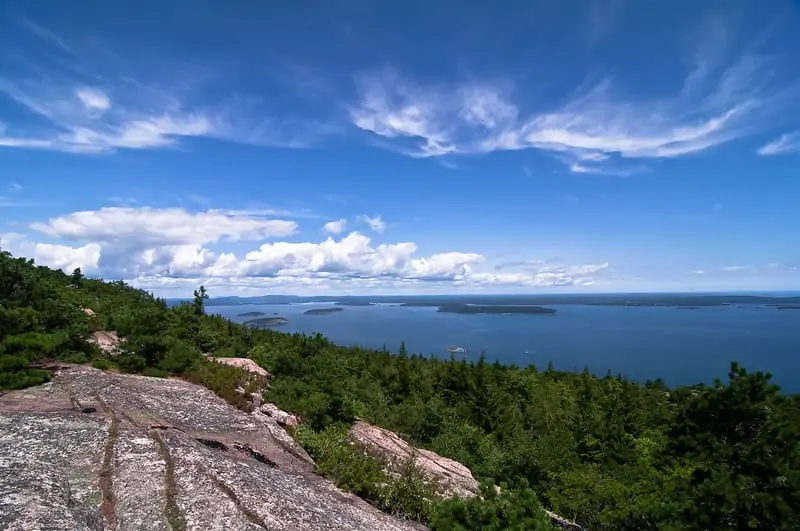 Moderate Difficulty
Length: 6.6 miles
Champlain Trail is the second highest peak of Acadia National Park, and because of this, not many hikers choose to do this trail. It can be a strenuous hike with a 5-mile loop and of moderate difficulty, so it's not ideal for children or elderly hikers.
This trail attracts hikers who want a more peaceful or less crowded trail. Once you reach the peak, you will be rewarded with amazing ocean views and spectacular panoramas of the surrounding peaks.
6. Precipice Trail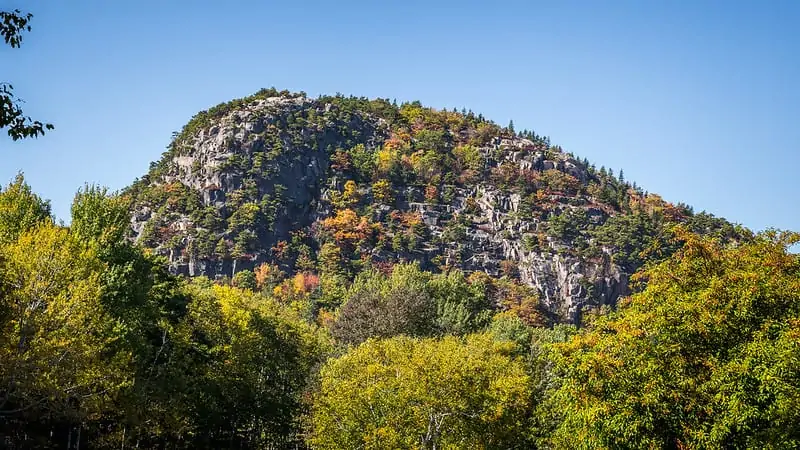 Hard Difficulty
Length: 2.1 miles
If you're up for a challenge, then the Precipice Trail is for you. It is a strenuous and exposed trail with iron aides and is considered one of the steepest and hardest trails in the national park.
It's also known to be one of the thrilling, complete with iron rugs, wooden bridges, handrails, ladders, and iron bars that help you along the trail. Not for the faint of heart, this trail does reward hikers with beautiful scenery of Champlain Mountain, impressive cliffs, and stunning natural scenery.
7. The Beehive Trail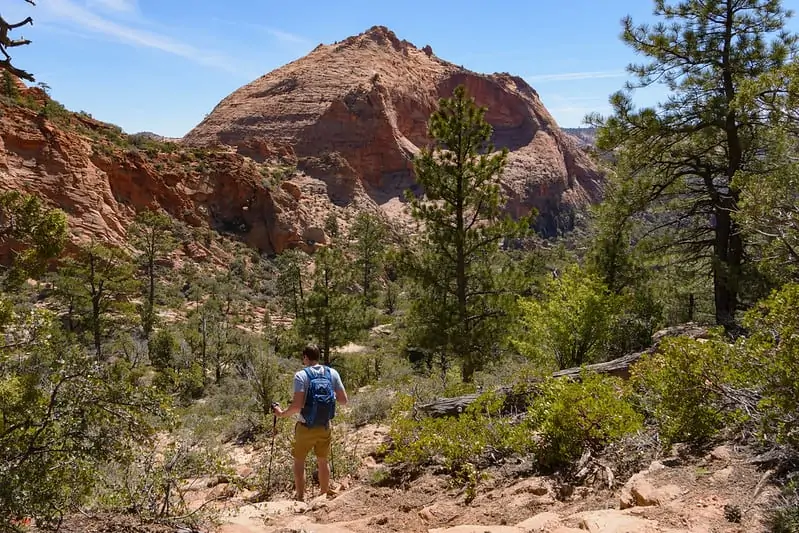 Hard Difficulty
Length: 1.4 miles
One of the most accessible yet most challenging trails in the national park is the Beehive Trail. It's a short trail at under 2 miles, but it features some of the most challenging obstacles you will ever encounter.
You can start the trail across the road from Sand Beach and hike your way up to the steep south face of the peak. It includes granite steps, handrails, granite boulder steps, and iron rungs.
You'll be climbing or walking on narrow trails on the side of a cliff, hike your way up a high elevation, and witness spectacular views of Sand Beach and the Frenchman's Bay once you reach the top. It is not ideal for anyone who has a fear of heights, as well as kids or elderly hikers.
Conclusion
Acadia National Park is a beautiful day hike adventure waiting to be explored. The best time to hike is between May to October, but fall presents some of the most stunning scenery you will ever see with the changing of colors of its flora, and the crispness of the weather in the season.
Whether you're hiking as a family, on your own, or as a group, take your pick from these amazing hiking trails that will give you the hiking adventure of a lifetime.