When most people think about hiking, they imagine mountains and the outdoors and not about computers or the internet. But, there's a lot of value and information to be learned from these top hiking websites.
Some websites help you find trails nearby, give you the latest news about hiking, and even provide you with reviews on the newest hiking gear.
Here are the best websites, blogs, and other resources related to hiking that you should check out today!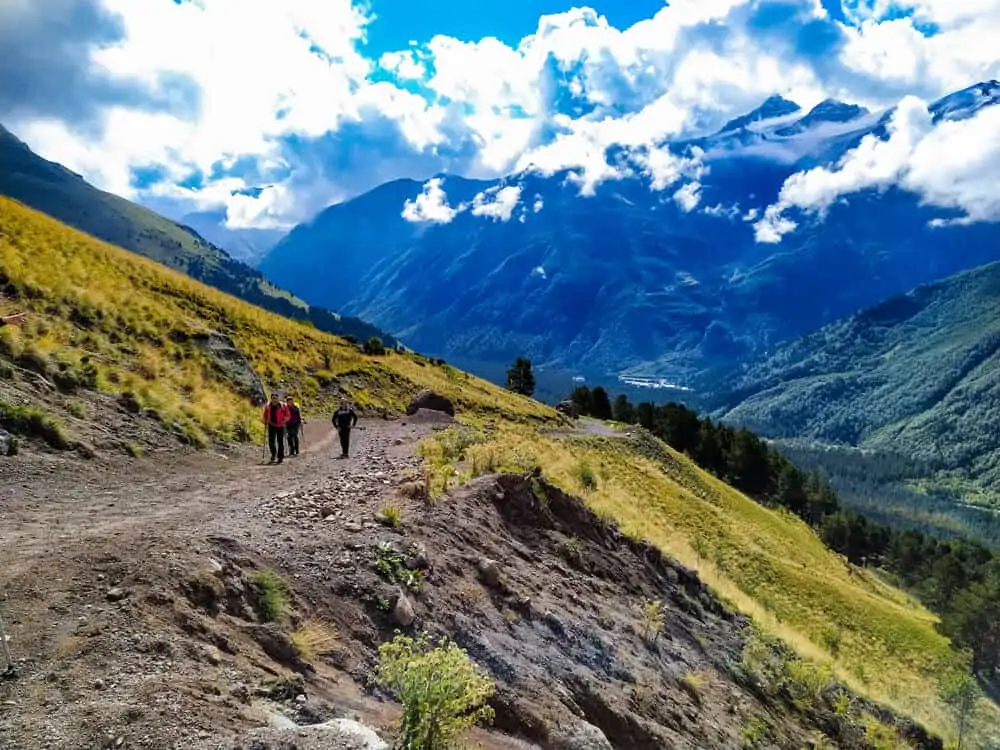 Best Hiking Websites and Blogs

Section Hiker
The Section Hiker website is run by New England outdoorsman Philip Werner and the name refers to section hiking the Appalachian Trail. He's an avid author and backpacker who's finished many hikes including:
The National Scenic Trail in Vermont
All 48 of the 4000 foot White Mountains
Finished the climb for the Trailwrights 72
When reading through his site you'll find plenty of content related to his adventures and hikes from all around New England. He also goes very in-depth about all the different backpacking and hiking gear that's available.
One of the reasons SectionHiker is so popular is because of its mix of beginner information guides as well as posts geared towards his more advanced audience.
Check them out if you enjoy: Backpacking gear guides, gear reviews, backpacking instruction, hiking FAQs
Website: sectionhiker.com
---
Modern Hiker
Modern Hiker has been one of the greatest and most well-known hiking sites since 2006. The website has consistently grown over the last ten years and reached over one million page views a month during the 2016 year.
It's one of the go-to places for hikers and backpackers to find outdoor information, trustworthy reviews, and accurate trail data. Alongside the blog, there's a hike filter that comes with custom filters like location, difficulty, and elevation gain.
Modern Hiker has also created an updated and improved app that features everything you could need in a hiking app from trail guides to GPS location while on the trail.
Check them out if you enjoy: In-depth guides, California hiking, hiking trail information, finding hikes
Website: modernhiker.com
---
AllTrails
You'll quickly notice that the AllTrails website is a bit different than the other ones on the list. It's a huge site that's built to allow anyone to search and access information on over 100,000 different trails from around the world.
They provide hand-curated trail guides that are built by experts and users within the hiking and outdoors community. After searching for a specific trail or general location, you can view the full log of trail information.
Each trail page will include:
Photos of the trail
Directions
Information(length, elevation gain, description)
Nearby and related trails
Check them out if you enjoy: Trail info, trail maps, detailed reviews, hiking photos
Website: alltrails.com
---
REI
Most hikers have visited or even bought hiking equipment from the official REI site. They offer expert advice and gear review on some of the most popular items you could buy:
Hiking footwear
Hiking clothing
Hiking accessories
Alongside the gear, this site is made of adventure trips, checklists, classes, and a blog section that covers everything about the outdoors. These articles are very in-depth and range from how-to tips to the impact we have on public lands and sustainability.
Some of my favorite articles are the ones that are about specific locations in the world. Under the blogs local section are articles and guides for each of the following:
Pacific West
Mountain West
South
Midwest
Northeast
International
Check them out if you enjoy: Expert hiking advice, gear reviews, outdoor experiences
Website: rei.com
---
Clever Hiker
Clever Hiker is a blog that's run by Dave and Annie and has a wide range of information across the site. This website was first created back in 2012 and has grown over the years to the fully fledged and well-known blog.
The goal of the site is to make it easier and safer for everyone to enjoy backpacking, hiking, and other adventures. Clever Hiker also does a great job of feeling inviting for adventurers of all levels through skill-based tutorials, various trip guides, and in-depth and informative gear reviews.
If any of these main categories sound interesting be sure to check them out on the Clever Hiker site below:
Trip guides
Gear guides
Footwear
Backpacks
Clothing
Check them out if you enjoy: Hiking and backpacking gear reviews, tutorials, trip guides
Website: cleverhiker.com
Conclusion
The best hiking websites are Section Hiker, Modern Hiker, AllTrails, REI, and Clever Hiker.
These sites have consistently provided high-quality information to their readers, and offer immense value and knowledge of everything around hiking.
When putting together the list, I tried to focus on picking a mix of sites that provide a good variety of information. If you haven't heard of one on the list, take a quick look at each site above and you might just find a new favorite hiking blog or website.