Danner and Red Wing are two very popular brands when it comes to boots for fashion and function for both men and women. Though they are similar in appearance, they are different in many ways. The better boot to buy depends on what you need it for.
In this article, we'll review the major differences between Danner and Red Wing boots including their construction, comfort and sizing, and price point. 
We'll also go over the pros and cons of each boot to help you determine which one best suits your needs.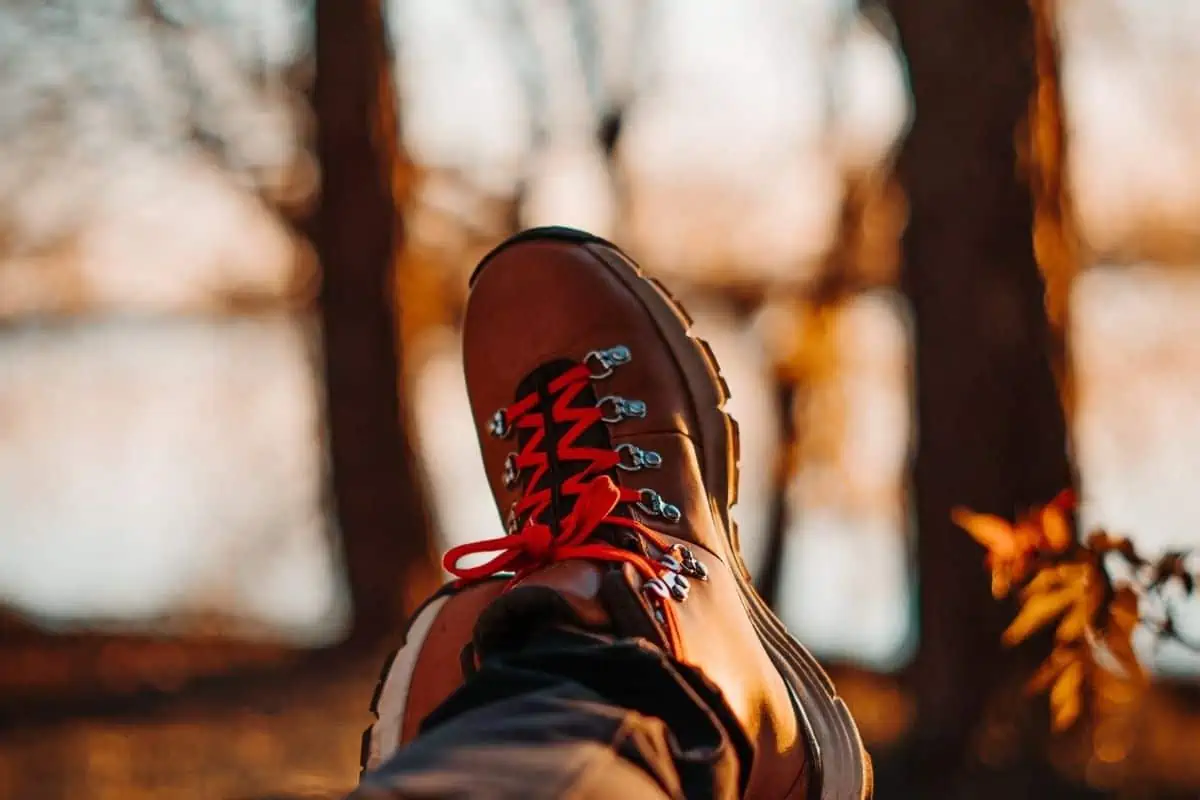 Differences Between Danner and Red Wing Boots
Here are the most important differences that you should know about when trying to decide between Danner and Red Wing gear.
Construction
Danner boots are made with thin, velvety leather that provides a classy look but may not be as heavy-duty. Danner boots feature double stitching and a soft spongy sole.
The sole is reinforced with a steel shank that provides good arch support. The way the sole is stitched together makes for difficult resoling, but it is a nice lightweight boot.
Red Wing boots are constructed from thicker leather that is more suited to outdoor conditions. The sole of the Red Wing boot is made from three different materials – leather for the insole, cork for the midsole, and crepe rubber for the outsole.
There is no steel shank so it doesn't provide as good arch support as the Danner boot. Red Wing boots, however, are triple stitched and their soles are crafted simply for easy resoling.
Overall, the construction of Danner boots provides a lightweight boot with good arch support. The construction of Red Wing boots provides a heavy-duty footwear option that can be easily resoled.
Price
Both Danner and Red Wing boots can be bought from their flagship stores, but Amazon tends to have the cheapest prices. Danner boots are going to run about $40 to $100 cheaper than Red Wing boots.
Danner boots usually cost between $180 and $200, while Red Wing boots cost $240 to $280.
Danner boots can also be purchased from REI and Dick's Sporting Goods, while Red Wing boots are available for purchase from Walmart.
Sizing and Comfort
Danner boots fit true to size and are easy to break in. They have the feel of a sneaker more than a boot and provide great arch support.
They are good for people with wide feet as well. Since Danner boots have a softer sole, they tend to be less sturdy than Red Wing boots.
Although Red Wing boots provide a sturdier boot, they are tough to break in. It can take a few weeks for the sole to soften and fit your foot. Meanwhile, your feet may not feel too great until they get used to Red Wing boots.
Red Wing boots tend to run about a half a size small and generally aren't as comfortable for people with wide feet as Danner boots are.
Benefits and Disadvantages of Danner and Red Wing Boots
The benefit of Danner boots is that they are cheaper and more indoor work friendly than Red Wing boots. They also provide better support for your arches and are lighter weight than Red Wing boots.
On the flip side, Danner boots are constructed from thinner leather which makes them not as suitable for outdoor working conditions. Danner boots are also less stable, and resoling may be challenging.
The benefit of Red Wing boots is that they tend to fit your foot better and are made with tougher, thicker leather than Danner boots, so they are better for heavy duty work. Due to the construction of the soles, they are also much easier to resole than Danner boots.
On the other hand, Red Wing boots are up to $100 more expensive than Danner boots and they are not very forgiving on the feet when breaking them in.
There is no steel shank for arch support, and they are much heavier than Danner boots which can lead to exhaustion in a work environment. Red Wing boots also do not have great shock absorption because of the cushy soles.
Conclusion
Both Danner and Red Wing boots are excellent performance boots made from leather with stitched soles and rated as working boots. The main differences between the two lie in the subtleties of their construction, their cost, and how they fit.
Danner boots are valued at less than $200, made from lightweight materials, and provide excellent arch support and comfort. On the other hand, Red Wing boots have more durable construction, are easier to resole, and, once broken in, provide a true fit to your foot.
If you are looking for a good work boot that doesn't need to be super intense, Danner may be a better option. However, if you want a longer-lasting solution especially for rough working conditions, Red Wing is the way to go.