Darn Tough is one of the most reliable sock companies around. This family-owned business makes high-quality, comfortable, and durable socks. They design their socks to maximize breathability, and they offer choices for all of your activities.
Their lightweight, midweight, and heavyweight sock options utilize no cushion, cushion, and full cushion designs. Plus, they come in all sizes from ankle to knee to assist you in any activity, from fishing or hunting to hiking or working.
Their lifetime guarantee is especially impressive. You can return socks with design or material malfunctions at any time, even without a receipt.
Not to mention, they are aware of their carbon footprint and prioritize sustainable business practices. They also donate to some great causes like the Military, First Responders, and organizations of their home state, Vermont.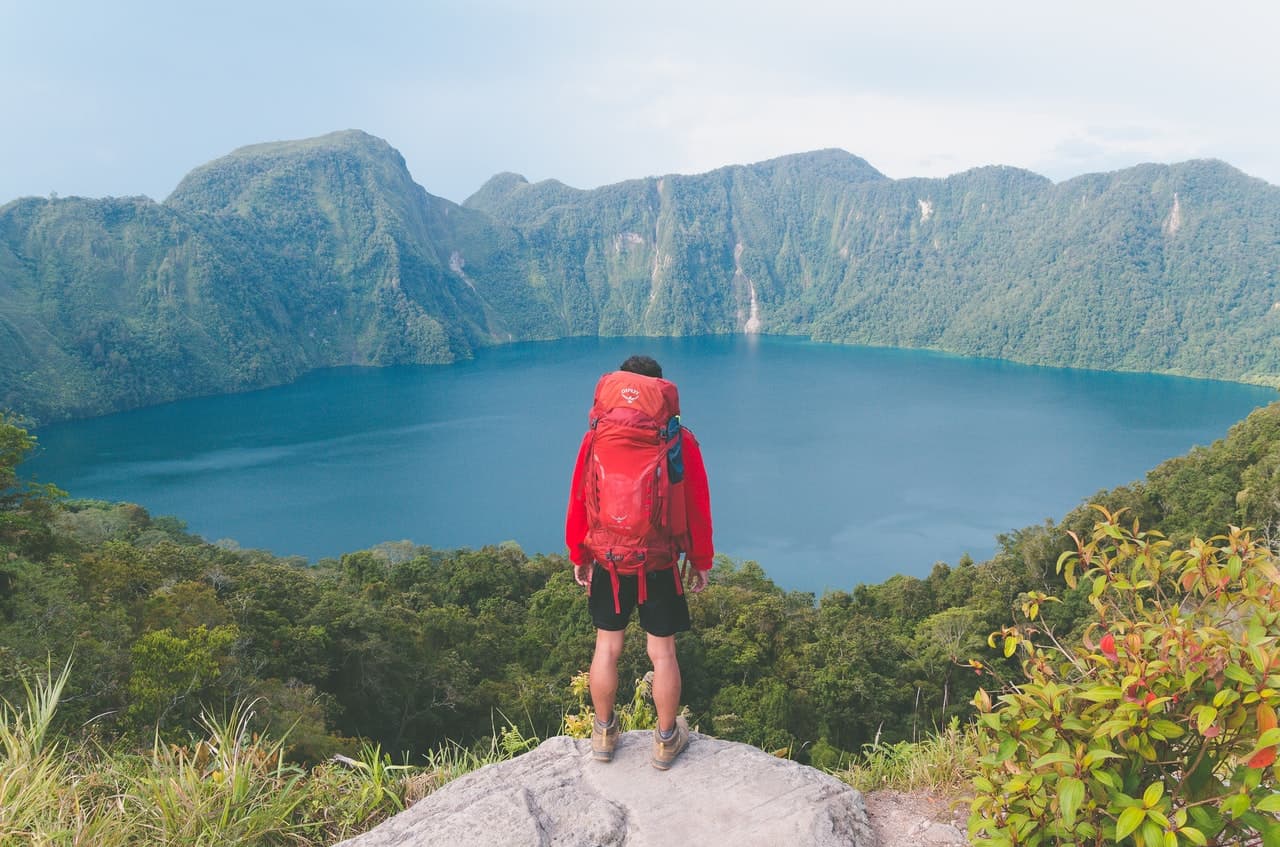 Darn Tough Cushion Levels
Darn Tough has three cushion levels. They are knit using terry loops, a highly durable stitch – the terry stitch forms by creating knots that allow the yarn to bulge, which absorbs more water. The terry stitch is named for the standard fabric weaved with this technique called Terrycloth.
You can expect the cushion levels to aid in shock absorption, warmth, and comfort. Plus, the cushion levels are designed to withstand different conditions. Your options are:
No Cushion: a thin sock utilizing no lift terry loops.
Cushion: a thicker sock with terry loops beneath the foot.
Full Cushion: the thickest option with terry loops up to the top of the sock. It cushions around the foot, ankle, and possibly calf (depending on sock size)
In addition to these three main cushion options, Darn Tough also makes ski/snowboard socks with extra cushioning at the shin. They also make socks designed for steel toe boots with extra cushioning at the toes.
What are the Features of Darn Tough Cushion?
The standard cushion of a Darn Tough sock is a much-wanted cushion choice, depending on the intended use. They utilize terry loops throughout the sock, but they do not wrap around the foot. It is beneficial because it is comfortable but not too heavy.
They have midweight and lightweight options for the standard sock cushion. This creates versatility for your sock needs and allows you to have a multitude of adventures with the ultimate comfort.
This includes everyday use like running or a 10-day backpacking adventure. The standard Darm Tough sock will be sure to please as they keep your feet warm and dry.
What are the Features of Darn Tough Full Cushion?
The Darn Tough full cushion socks include midweight and heavyweight socks. This includes their ski/snowboard, hunting, and steely boot socks, among other "work socks."
They are great for heavy use and intense activities. I see them being especially warm and supportive for the foot in winter. The full cushion option is the most popular Darn Tough option.
In this design, the terry loop runs throughout the sock up to the cuff. The full cushion design provides protection and support around the entire foot and leg.
There is a noticeable ability to absorb shock, making it ideal for high-impact activities like manual labor or skiing. The full cushion is a perfect sock for all of your adventure or work endeavors.
Cushion vs. Full Cushion Differences
When choosing your cushion levels, you want to consider how they will relate to your desired activities. Padding location, comfort, warmth, and sizing are vital constituents to your sock needs.
Padding Location
The standard cushion design utilizes the terry loop throughout the length of the sock. It will run underfoot and create excellent cushioning in those areas. The extra cushioning does not go throughout the sock but just below the foot. This makes a light-to-midweight yet supportive sock.
The full cushion features the terry loop from toe to cuff. It provides midweight or heavyweight options. The padding goes around the entire foot, providing extra comfort, warmth, and protection. It is ideal for a myriad of uses.
Comfort
In all honesty, both sock designs are wonderfully comfortable and durable. They are Darn Tough, after all. Because of the terry loop stitch, you will be sure to find a sock that has excellent padding.
How comfortable you will be in them really depends on the intended use. You want to choose your socks based on your shoe size, type of activity, and weather (i.e., warmth).
Warmth
Both cushion and full cushion Darn Tough socks will undoubtedly keep your feet warm. Because they are both made with terry loops, both designs will be quick-drying and, therefore, keep your feet warm.
However, the full cushion socks are definitely going to be the winner in warmth just for the sheer fact that they are the thickest sock. Also, it is the winner because there is a full cushion option designed specifically for winter sports.
Sizing
How your sock size relates to your boot size is also necessary to consider. If your boots run small, the full cushion option may not be the best as you will have a tight fit.
However, they are nice if your boots run a half to full size larger than your typical size. Honestly, I often buy my boots half a size larger so that I can wear full cushion socks with my boots when desired.
Should You Wear Cushion or Full Cushion For Hiking?
Personally, I like full cushion socks for hiking. I genuinely enjoy the versatility and comfort of full cushion socks.
While midweight and lightweight standard cushion socks are nice, especially for summer or more low-impact activities, a full cushion sock goes the distance for a wider variety of activities.
Overall, a full cushion sock's all-encompassing foot and ankle support has me choosing mid and heavyweight full cushion socks for all of my outdoor adventures. I especially enjoy the ankle support, as I have had multiple ankle injuries.
They keep my feet nice and warm on cold days. Yet, the breathability of Darn Tough socks allows for them to be appropriate for use in warm weather, too.
Final Thoughts
Darn Tough socks overall are great socks for activities like climbing and hiking. The terry loop in all of their socks creates terrific support and a desirable moisture-wicking effect. Plus, as we have discussed, you can choose from a variety of weights and cushioning.
Despite your personal choice, you can't go wrong with any of the Darn Tough cushion levels when choosing new socks!