Certain items are worth the higher cost compared to their competition. Darn Tough socks are definitely worth it. If you're an avid hiker or know someone who is, I'm sure you've heard of the brand and how many people swear by it.
Are Darn Tough socks worth it? Darn Tough socks provide many benefits that make them worth the higher cost. These socks provide great comfort, durability, and a lifetime guarantee from the company. There's a reason that many hikers and backpackers stick to the Darn Tough brand, and that's because they are one of the best brands on the market.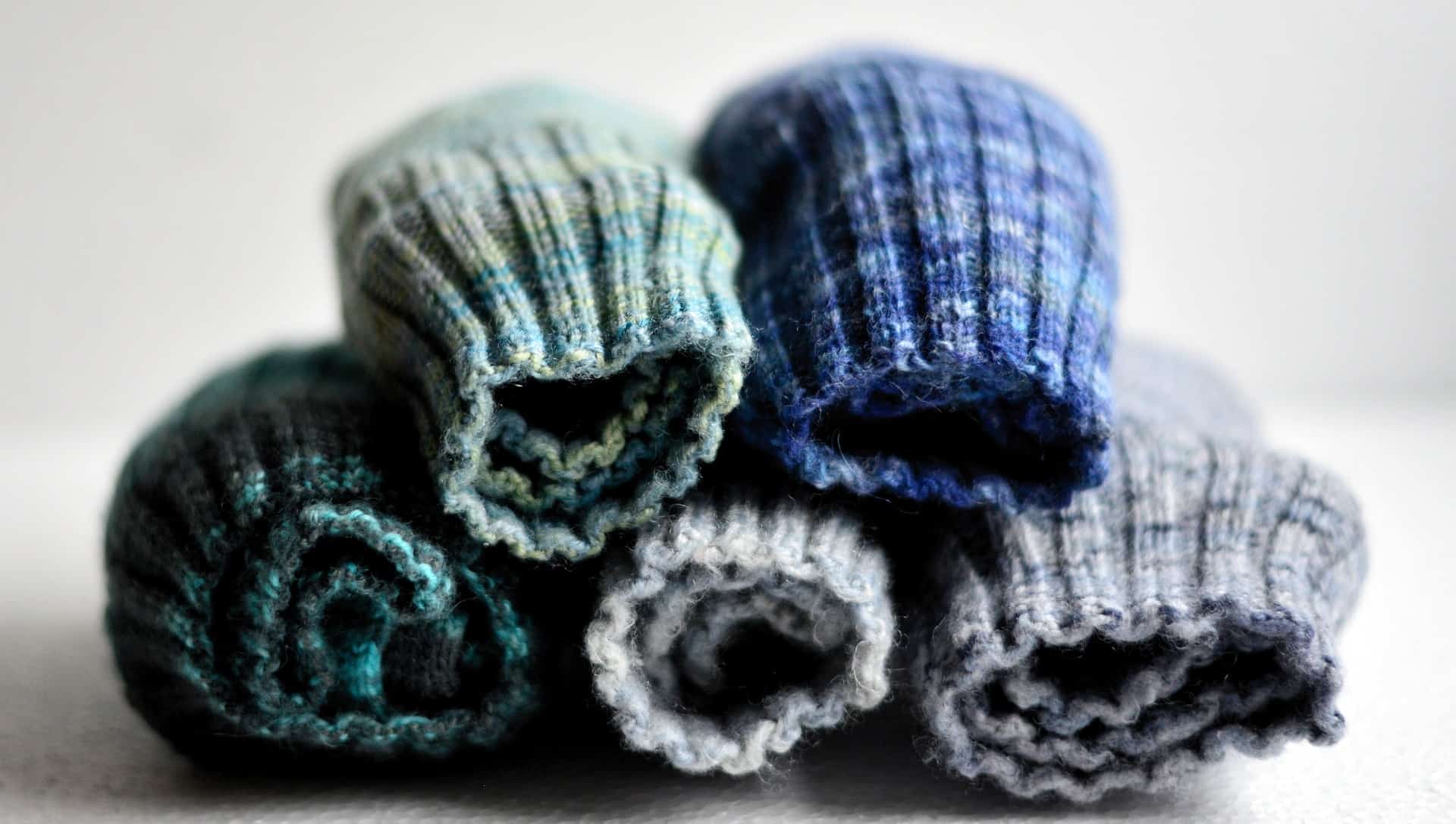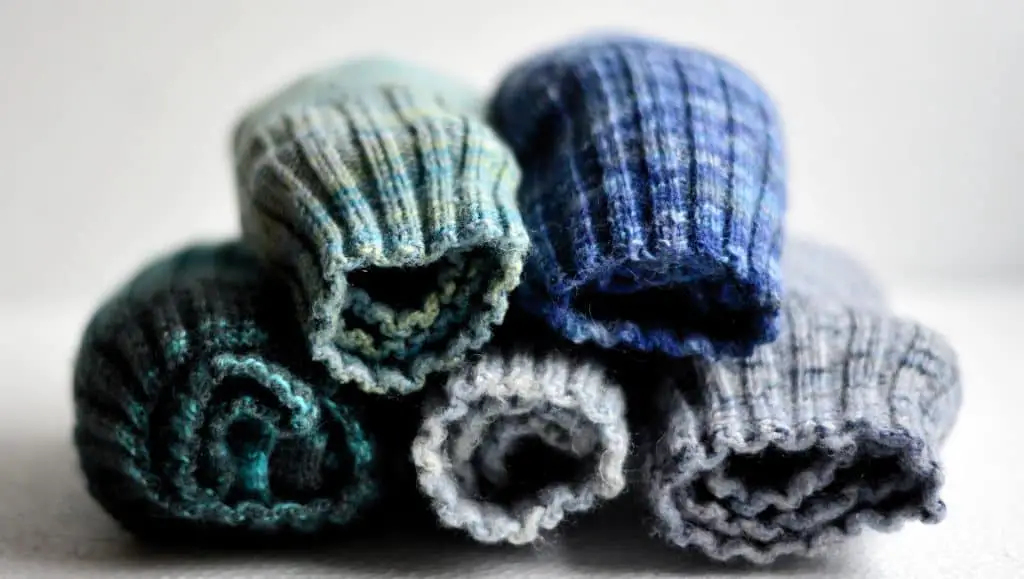 Features & Benefits of Darn Tough Socks
Here are a few reasons on why Darn Tough socks are so popular and frequently talked about!
Comfort
Comfort is one of the most important factors when looking at socks. It's something that you'll be wearing for hours every day. If you've ever worn a pair of itchy or loose socks, you'll know how annoying uncomfortable socks are to deal with. The last thing you want to be doing while walking around is being able to tell how uncomfortable your socks are.
Thankfully, Darn Tough socks have the comfort aspect pretty much nailed down.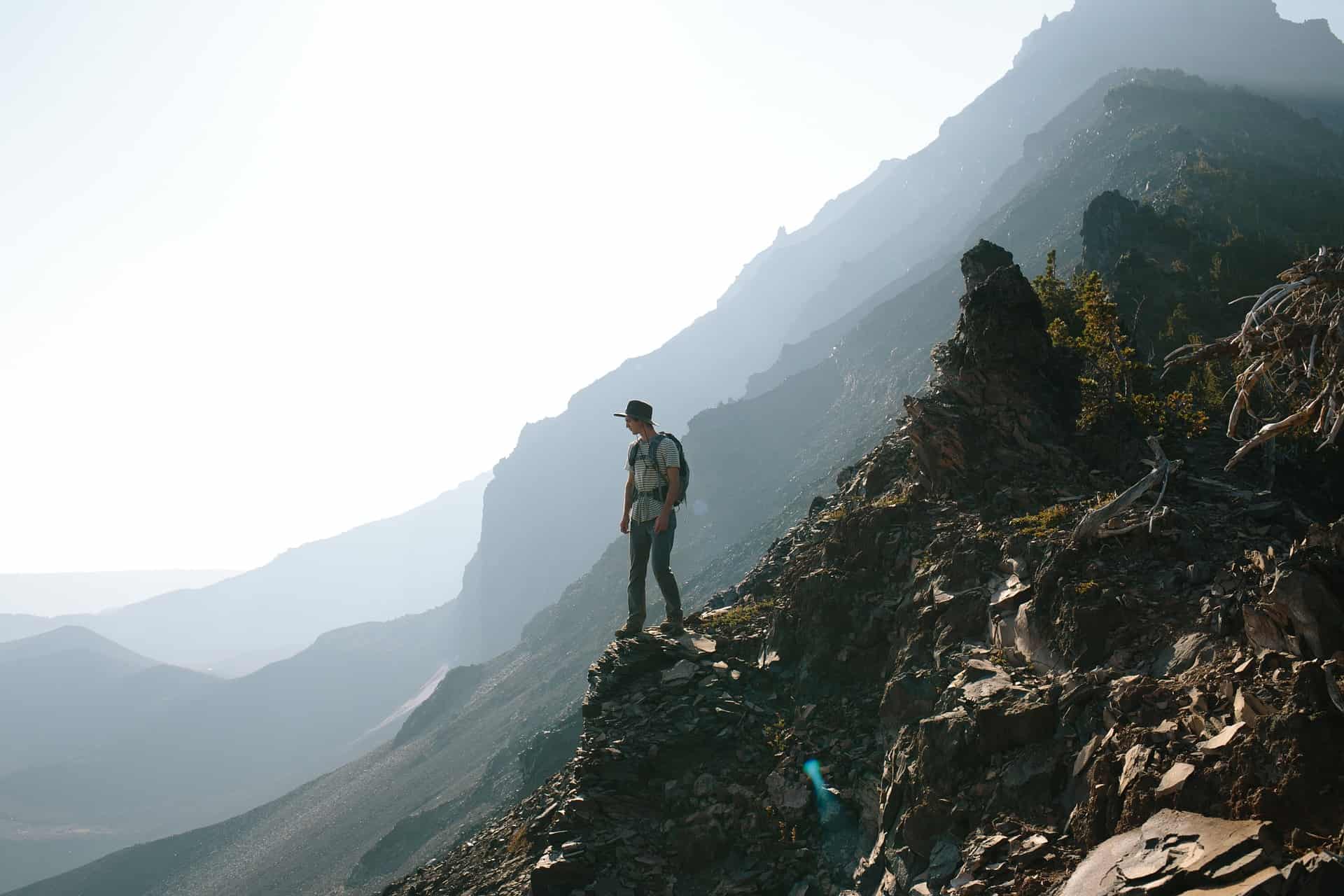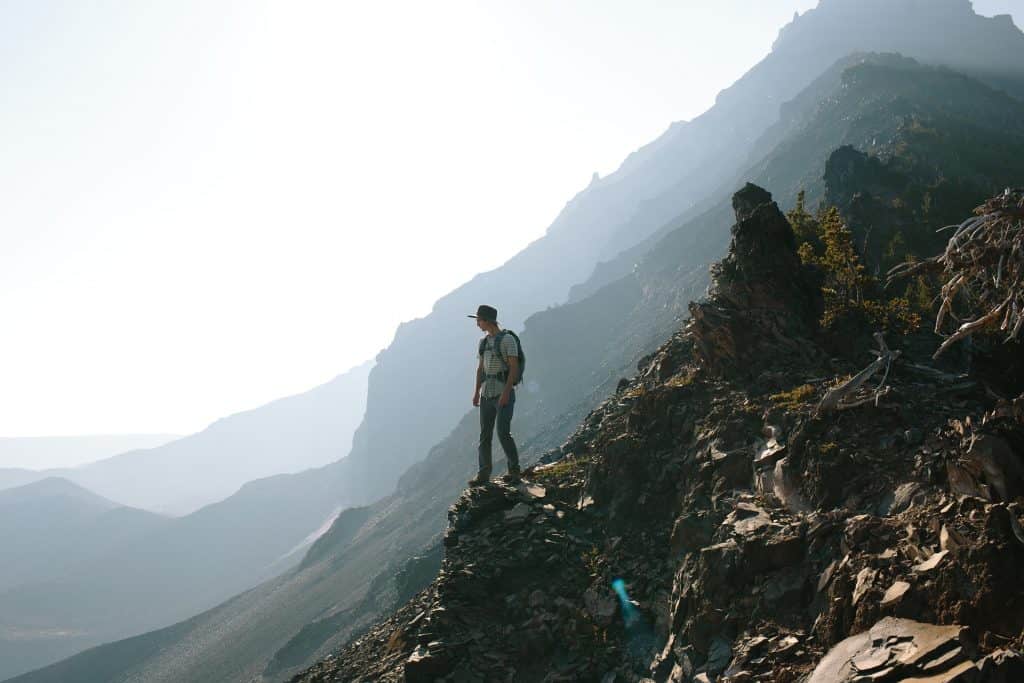 The Darn Tough socks have a light cushion and provide a comfortable fit with a soft material feel. These socks are made from very fine Merino Wool, and according to their site's FAQ,
We only use fine gauge, high micron 100% merino wool in the knitting of our wool socks—we do not cheapen the wool by adding nylon or polyester to the blend of the wool. We reinforce the outside and inside of the sock with nylon and lycra for added comfort, durability and fit.
I really like that they're made from Merino Wool for a couple of reasons.
Reduces moisture
Absorbs odors
Prevents blisters
Dry quickly
Midweight Darn Tough socks with added cushion for extreme comfort and durability. Comes with a guaranteed for life warranty.
Combine all of these features with the fact that the socks are comfortable and you can see why the Darn Tough socks are so popular.
So, you might now be wondering how well these socks fit.
I can tell you that their sizing guides are very accurate and that the socks fit very well to your feet. It is recommended to buy them according to your shoe size, and as long as you clean them correctly you won't have issues with shrinkage.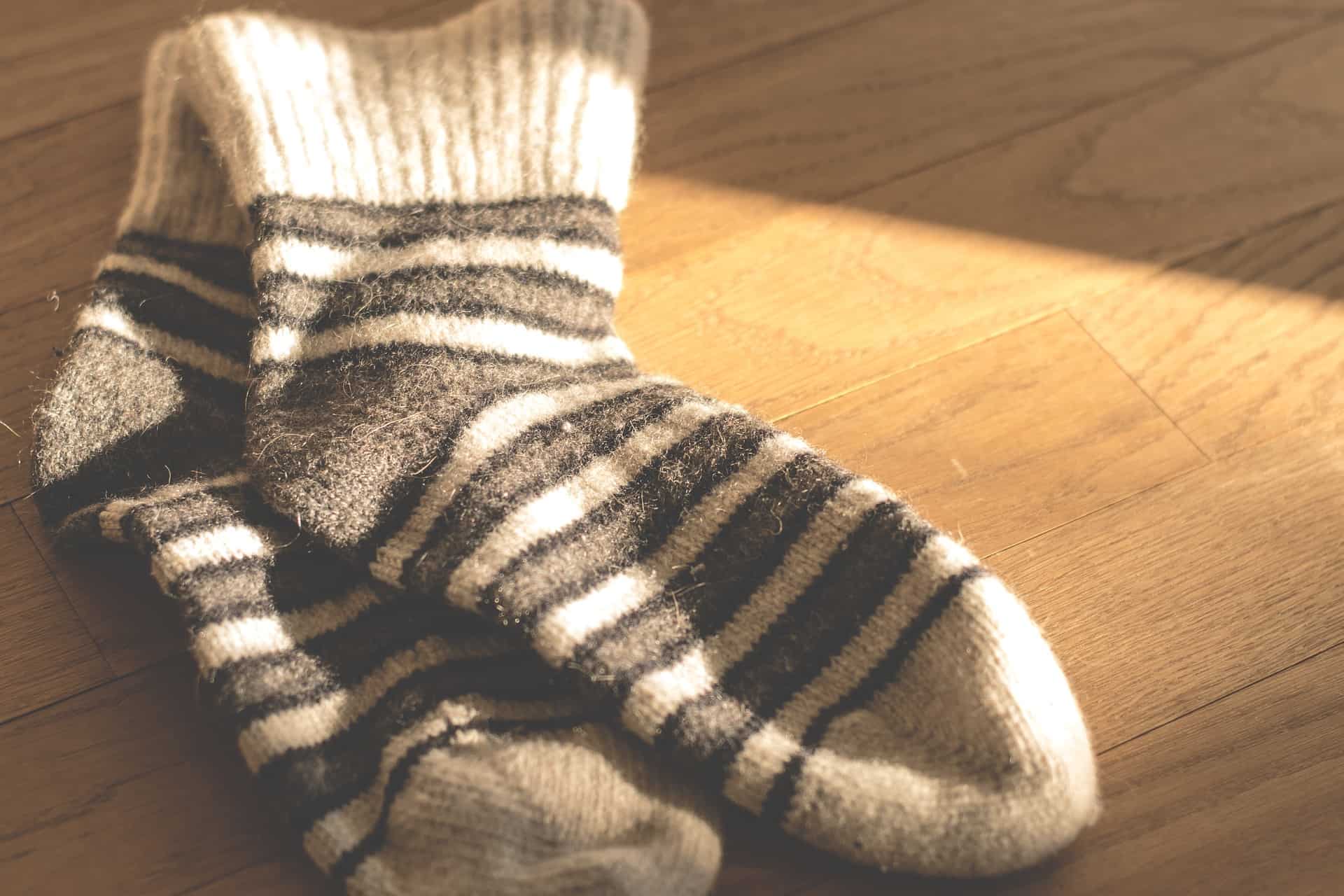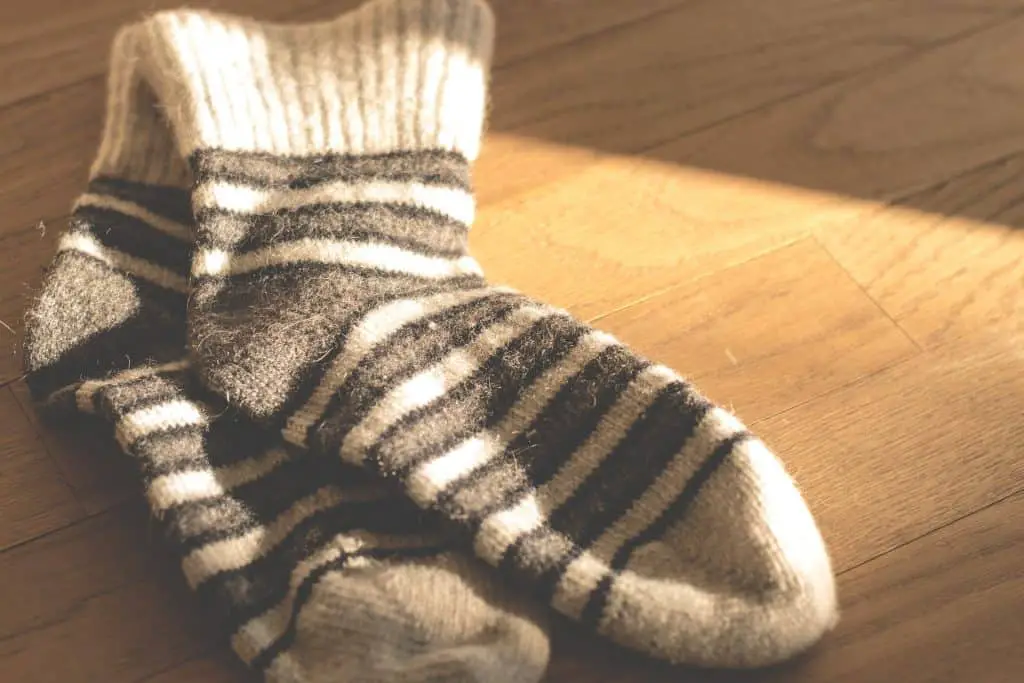 Durability
The Darn Tough brand is very well known for its durability and longevity. Since socks are worn frequently and for hours at a time, it can be tough to find a pair that doesn't wear down quickly. Luckily you won't find yourself having to replace these socks very often.
What makes the Darn Tough socks so durable? If we take a look into the FAQ section on their site we can see a very detailed answer into what makes them durable.
All of our socks are knit on small needle, fine gauge knitting machines. This approach produces durable, high density stitching without bulk. Less bulk means a better fit. The better the sock fits, the longer it will last. We only use fine gauge, high micron 100% merino wool in the knitting of our wool socks—we do not cheapen the wool by adding nylon or polyester to the blend of the wool. We reinforce the outside and inside of the sock with nylon and lycra for added comfort, durability and fit. Throw in 3 generations of knitting know-how, and you get one darn tough sock!
These socks work really well in almost any scenario. The wool material is made to handle any climate or condition, from wearing them under work boots to using them for a weekend hiking trip. It doesn't matter if where you live is hot or cold, the socks are perfect for both environments.
One thing to mention is how quickly the socks will dry out. This is a great benefit if you do plan on using them for any physical activity like hiking or trekking. You can pack fewer pairs because they will help reduce moisture and keep dry throughout the day.
Low profile hiking socks with fast action wicking technology and their highest durability level.
I've worn Darn Tough socks multiple times before having to wash them which helps to keep them in great shape and increase the lifetime that you can get out of them. And even then, if the socks do wear down you can take advantage of their lifetime guarantee.
Price
Some people might complain that the socks aren't worth it because they cost more than many other brands. The average cost of a pair of Darn Tough socks is around $20. It does seem like a high price point, but you have to remember these socks don't need to be replaced frequently.
The durability is one of the best benefits, so you'll end up finding yourself buying fewer socks over the years. If the price is too steep, they've been known to go on sale for a decent amount off, so keep your eyes peeled!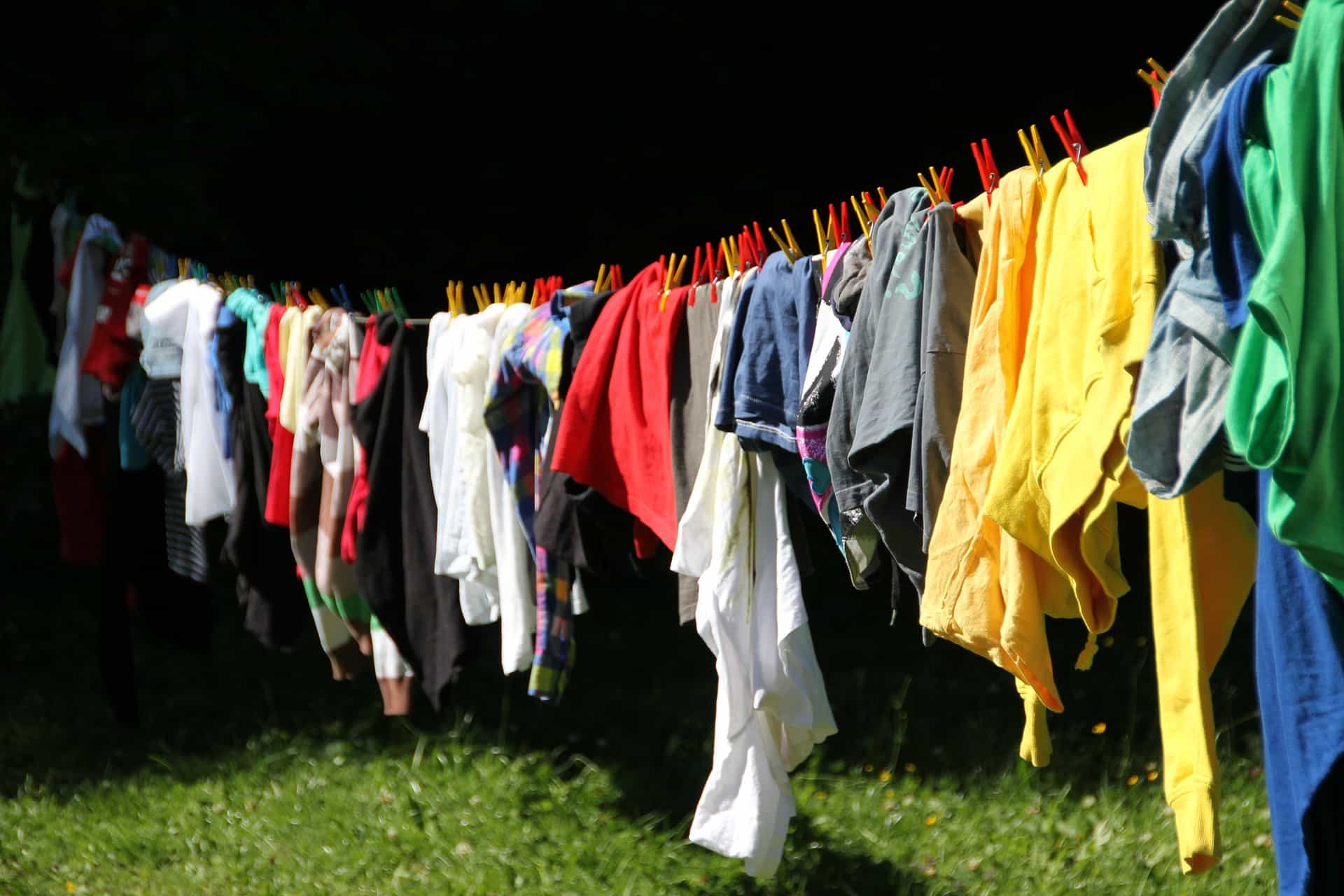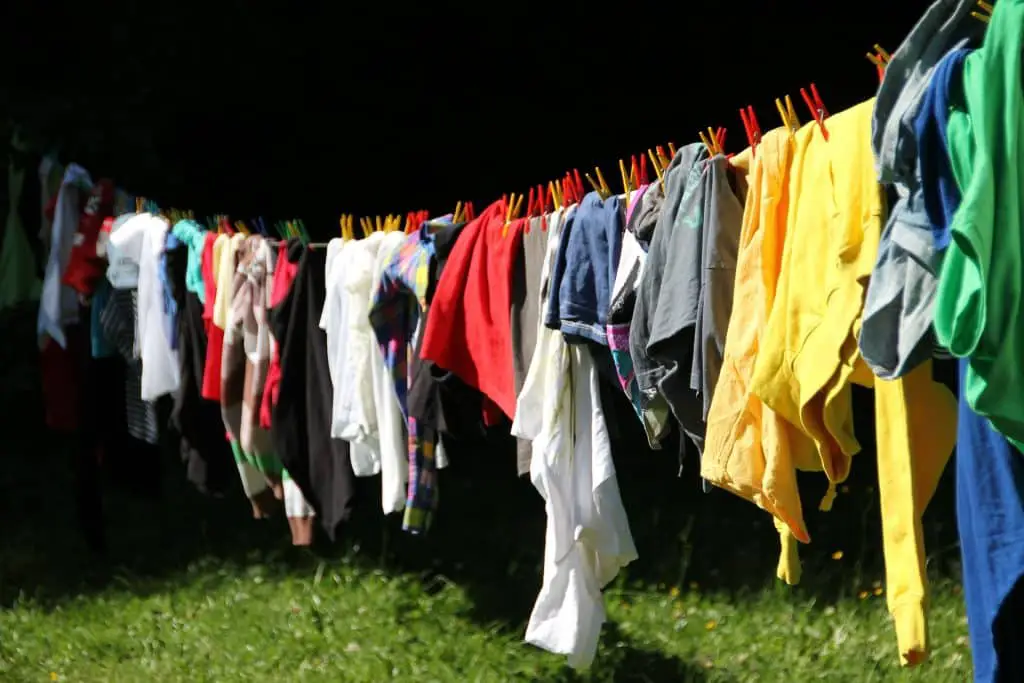 Drawbacks of Darn Tough Socks
Colors
If you like finding various colors to match your other clothes, you might find that as a negative with this brand. There are a decent amount of colors that they provide, but again this might be a downside for a lot of people.
Cleaning Steps
To keep the material from shrinking and wearing down, you shouldn't wash the socks however you want. There are cleaning steps to follow and a few things that you need to avoid while cleaning them such as dry cleaning and bleach. This isn't a huge drawback but it's important to mention so that they don't get ruined from incorrect cleaning.
If you're curious about the cleaning procedure you can see the full guide here.
How Long Do Darn Tough Socks Last?
Darn Tough socks have been known to last from one year to multiple years if taken cared of and cleaned properly. There are various hiking and biking forums where people discuss the mileage that they have gotten out of a pair.
Hundreds and hundreds of miles of physical activity are what these socks can last through. If you do manage to reach the point where the socks are worn out, you can send them in and receive another pair using their lifetime guarantee.
Conclusion: Are Darn Tough socks worth it?
Whether you plan to use them for work, hiking, or biking, Darn Tough socks are worth trying out. The starting price point may seem high for a lot of people, however, these socks are durable, comfortable, and will last much longer than other brands. If you're still not sure, they often go on sale throughout the year and you can pick up a pair to try out!