Proper hiking gear is important to have when trying to have a safe and comfortable hike! While most people focus on their hiking boots, some hikers forget that choosing the right socks is just as important as finding the proper hiking shoes.
Are Darn Tough or Smartwool socks better for hiking?
Both Darn Tough and Smartwool socks are durable, lightweight, and comfortable. Hikers who prefer maximum comfort and cushioning would be better off wearing the Darn Tough brand. Smartwool socks provide a better fit and are less likely to absorb moisture and sweat.
Since both brands are known for their comfort and high-quality materials, how can we know which one is better? In this review, we'll discover what makes Darn Tough or Smartwool the smarter choice for you.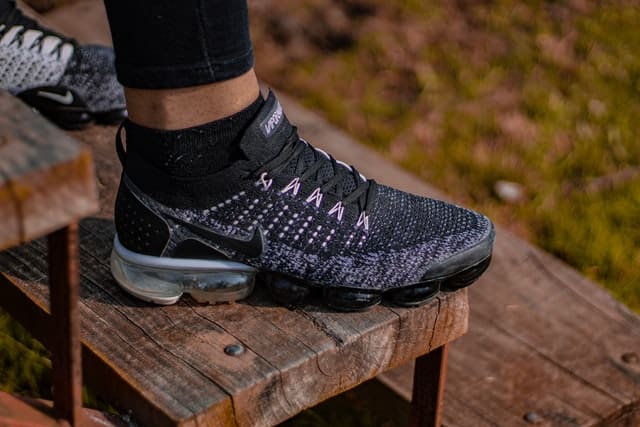 Darn Tough and Smartwool Comparison
| | Darn Tough | Smartwool |
| --- | --- | --- |
| Materials | Merino wool, Nylon, Lycra | Merino wool, virgin wool, polyester |
| Warranty | Lifetime warranty | 100% satisfaction guarantee |
| Features | Durable, breathable, moisture-wicking | Soft, comfortable, non-itchy, breathable, odor-resistant |
While wool has always been the go-to fabric for hikers, an innovative material called Merino wool has taken over its spot. Merino wool is breathable and absorbent, making it the perfect material for long hikes and outdoor adventures.
Darn Tough vs. Smartwool
The two most popular brands that manufacture Merino wool socks in the market are Darn Tough and Smartwool. Some features are more important for hiking socks, and that's what I'll be going over below when comparing both brands.
Construction
Darn Tough is known for its comfort because it's thicker and denser. It also features uniform construction all throughout the sock, providing excellent cushioning.
Though their regular line of socks is not designed specifically for hiking, they do have a hiking range that features arch support for even more cushioning.
Smartwool, on the other hand, is less dense than Darn Tough and their socks feature arch support built into the construction.
If you want a pair for long hikes, Smartwool is the better option because it fits snugly on your feet, compared to Darn Tough, which is thicker and more prone to slipping due to its thickness.
Absorption
Because Darn Tough is thicker, it is more absorbent than Smartwool. This is especially ideal for those with sweaty feet. They will keep your feet dry, making them the more comfortable choice.
However, if you hike in water, the socks will get soggy. With too much moisture, they become uncomfortable, cold, and you are more prone to infections if you have cuts and blisters.
Smartwool socks are less absorbent, making them not ideal for those situations that lead to wet and soggy feet. However, they are the better choice for serious hikers who constantly walk through water and mud, since the socks won't absorb too much water.
Fit
In terms of fit, Smartwool is the better choice because it's less dense and less thick than Darn Tough. Its arch support also allows a better snug inside the shoe.
In terms of slippage, Smartwool does a better drop at preventing it, making it the better choice for those who need to move a lot and are agile. And since the fit is snug and secure, you'll have lower chances of getting hotspots and blisters.
Darn Tough, though more comfortable, is more prone to slippage over time, and can increase your chances of getting blisters. If you're a casual hiker, however, you might find Darn Tough the more comfortable choice.
Warranties
Darn Tough wins the warranty game because it provides a lifetime warranty. When your Darn Tough pair no longer serves you, you can ask for a replacement and they'll send you a better pair.
Their warranty policy is one of the main reasons I prefer to buy Darn Tough over other brands.
Smartwool, on the other hand, has a limited 2-year warranty. You can visit their site here to see more about their return policy.
Function
In terms of function, Darn Tough is designed for the casual hiker or adventurer. Their number one priority is comfort, hence, the thick material and uniform construction.
The socks provide even and overall cushioning all throughout, making them perfect for hiking boots. But because of this very feature, they can lead to slippage after a few hours of walking. They're not exactly ideal for long hikes such as multiday hikes over streams and rivers.
For the more serious hiker or adventurer, you might find Smartwool is the better option. This is because the socks are thinner and less dense, meaning they fit better on your feet and shoes.
Their socks also feature built-in arch support, which provides cushioning from all that walking, jumping, and movements. They're less absorbent, making them ideal to wear during wet seasons or environments.
Conclusion
Darn Tough and Smartwool are the best brands in the market for hiking socks. Even though I've worn both brands in the past, I find that Darn Tough makes the most durable, comfortable, and reliable hiking socks around.
If comfort is more important to you, then Darn Tough is the best choice. If a great fit is what you're looking for, then Smartwool is the best option for your needs.