Patagonia is a high-quality brand known for the durability of its clothes. When you buy something from Patagonia, you will likely keep it forever so let's make sure it fits just right.
There are a few different sizes that Patagonia offers and it's important to fully understand their measurements and how they compare to other brands.
Keep reading on to find out more information on how Patagonia gear is sized so that you can find the perfect fit!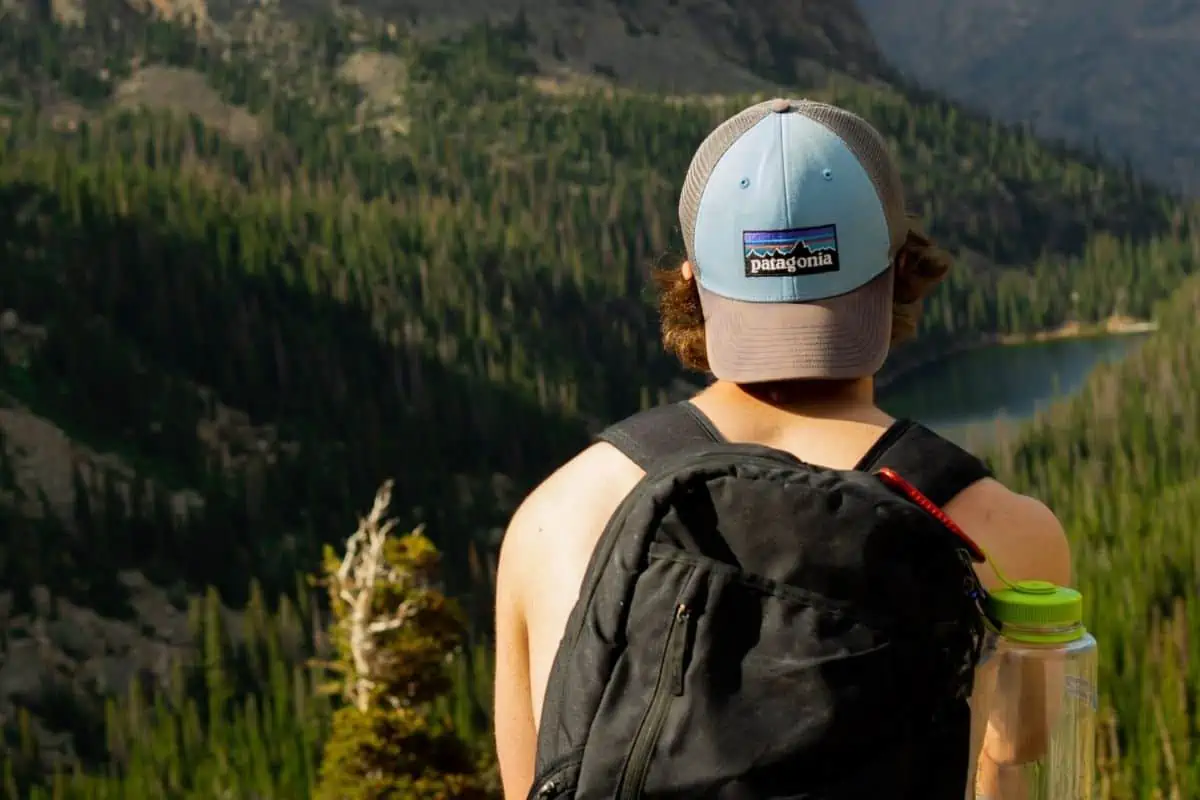 How Do Patagonia Products Fit?
Patagonia makes various types of clothing with multiple different "fits". Patagonia jackets are said to run small while Patagonia shorts are said to run large. Patagonia's four fit descriptions will help you determine whether your piece will run small.  
Why Do Patagonia Clothes Fit Differently?
Patagonia prides itself on making each design unique. This is why Patagonia has limited items in their stores. They market themselves as a sustainable brand, therefore, do not mass produce hundreds of styles per year.
This means some clothes fit differently than others and there isn't one rule to follow. However, their size guides can help determine whether the piece you're looking at will run small or not.
What Are The Different Patagonia Sizes? 
Patagonia has four key fit variations that are used to guide shoppers. Let's explore.
Form-Fitting
The first is the form-fitting sizing which fits as the name suggests. Essentially, Patagonia's form-fitting clothes will hug the body's shape. These will run small because they are meant to be the first layer or a layer by themselves. Only buy the form-fitting style if you plan on wearing the piece immediately next to your skin as it won't leave room for extra layers.
Slim Fit
The slim fit is looser than the form-fitting but will still hug your shape. In general, Patagonia jackets with a slim fit will run small. The online community comments primarily on the sleeves and the bust area. If the jacket you've got your eye on has a slim fit, you should consider going a size up. This is especially true if you have long arms or a larger chest.
Regular Fit
The same goes for Patagonia's regular fit when it comes to their jackets. If you are usually a medium, it may be best to go for the large. With most jackets, you probably like to wear a sweater underneath so it's best to leave room for it to fit comfortably.
Relaxed Fit
If the piece you're thinking of purchasing has a relaxed fit, it will be true to size with extra room for layers.
Choosing The Correct Patagonia Size
The Patagonia site has two nice features that can help you to pick the right size; the Size Chart and the Fit Guide. Both options can be found on the individual products pages, since they might be different depending on which type of gear you're shopping for.
For anyone wondering, they do sell sizes ranging from XXS to 3XL, but not for every style of their products. They don't offer any petite or tall sizing options but that doesn't mean they won't add them as options later on as they expand their available merchandise.
Will My Patagonia Pants Run Small?
Patagonia pants are another story. When it comes to pants and shorts, you may be safer going a size down. Patagonia pants do tend to fit true to size however, some styles can run big. We recommend trying them on before buying to know for sure.
Will My Patagonia Item Shrink in the Wash? 
One of the trade-offs with Patagonia's use of natural materials is that some items may shrink in the wash. If your item has more non-natural ingredients than natural, for instance, Polyester and Nylon then it likely won't shrink in the wash as these are designed not to.
However, if your piece is made of organic cotton, wool, hemp, or recycled cashmere, it may shrink. Be sure to either dry clean these items or wash on cold and air dry.
Though shrinkage is possible, the amazing benefit of natural materials is the long-lasting softness, characteristic of Patagonia clothing.
Final Thoughts
It's hard to say whether Patagonia clothing runs small in general as their items fit differently according to the individual design. So, we recommend trying items on before buying. However, you can rely on the jackets running small if they are form-fitting, slim, or regular.