Make sure your Blundstones last you years by taking proper care of them. There are some important instructions to follow if you want a pair of Blundstones to stay looking brand new!

This article teaches you how to clean leather, suede, nubuck, canvas, and sole Blundstone boots.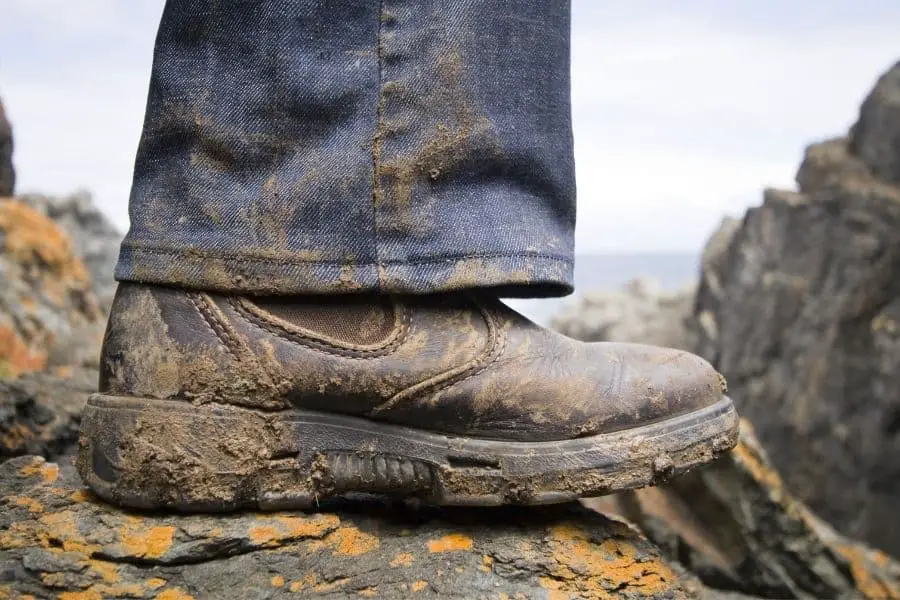 What to Avoid When Washing Blundstones
Regardless of which type of boot you have, here are some things you should avoid when cleaning your Blundstone boots:
Don't lay them in direct sunlight.

Do not put the boots next to an artificial to speed the drying process.

Do not put the boots inside a dryer.

Do not use strong chemical solvents to clean your boots.
These same instructions should be followed when washing waterproof Blundstone boots as well.
How to Clean
Step 1 – Remove Caked on
Use a damp cloth or soft bristle brush to remove any dirt or debris caked onto the boot. If you use a damp cloth to remove debris, allow the boots to fully air dry. 
It's important to not put them in direct sunlight or next to any heaters.
Step 2 – Apply Polish
Pick out your leather polish, spray, or cream that will work best with your Blundstones. Apply the leather polish to the outside area to ensure that the product does not change the appearance or color of the boot.
Use a polishing cloth or brush to apply the leather cleaner to the entire boot in circular motions.
Step 3 – Remove any Leftover Polish
Most of the time there will be spots of polish or spray remaining on the leather material after being applied. In the next step, you should wipe any excess residue before setting the boots aside to dry.
Step 4 – Leave the Boots For Air Drying
Allow the boots to air dry, once again away from direct sunlight or heating appliances. They will be fine to be left overnight in a cool and dry room.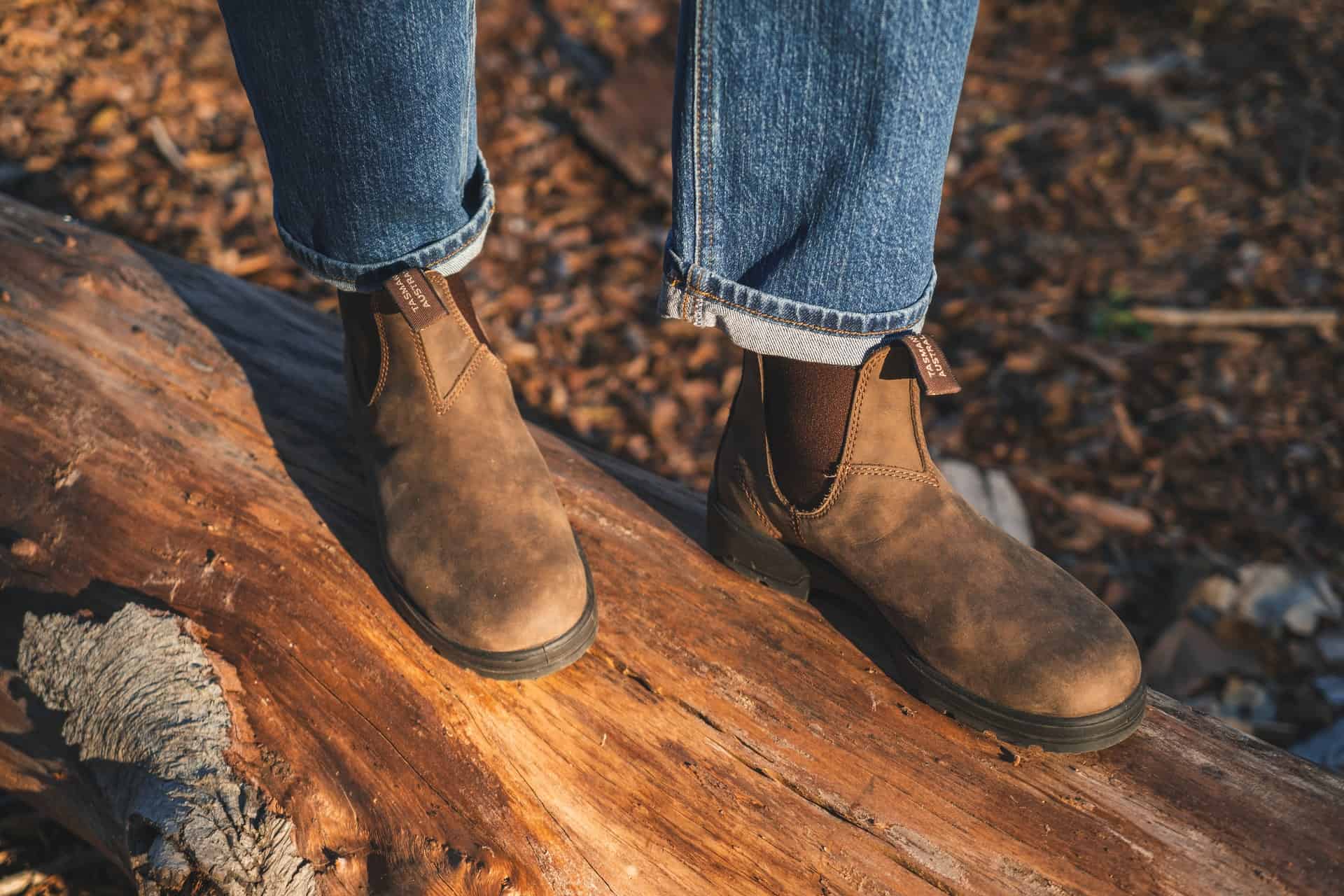 How to Clean
Step 1 – Clean the of Dried Mud
Remove any excess dirt by gently scrubbing it off the boot using a suede brush. If there are any scuff marks visible, gently rub a gum eraser into the scuff. 
Then, wipe away any of the excess rubber debris. You can skip this step if there are no visible scuffs.
Step 2 – Combine and Cleaner
Pour a little bit of leather cleaner and suede cleaner into a bowl of lukewarm water. After that, you'll need to dampen your suede brush using this mixture.
Step 3 – Apply to Dirty Areas on The
Now you can wipe down your boots by gently rubbing the dampened suede brush on any stained areas. If the entire boot is dirty you should be fine to wipe down the entire outside material.
Step 4 – Wipe Down and Leave Blundstones to Dry
Use a clean towel to sop up excess moisture by dabbing the towel on the outside of the shoe. Allow the shoe to air dry, away from direct sunlight and heating appliances.
After the shoe is dry, use a water and/or stain repellent spray to protect your suede boots in the future.
How to Clean
Step 1 – Remove Debris
Remove excess surface dirt by rubbing a dry nubuck cloth on the boot. Use a nubuck brush to further remove excess surface debris. 
Brush the boot in a gentle, circular motion to cover all areas evenly and cleanly.
Step 2 – Scrub Away Any Scuffs
 Use a gum eraser to remove any scuffs if you have them. If you do not have a gum eraser, you can use a nubuck cleaning solution instead.
Step 3 – Wipe Down and Dry The Boots
Use a dry towel to remove excess moisture that will be on the boot. To dry the boots they should be left to air dry, and should not be placed in the dryer.
Step 4 – Apply Stain Repellent (optional)  
 Once completely dried, use specialized nubuck water and/or stain repellent to protect the boot.

How to Clean Canvas
Step 1 – Scrub Away or Mud
Your boots will most likely have dirt or mud that's stuck on them and should be removed as the first step. 
Scrub away all debris on the outside of the shoe using a soft bristle brush or an old toothbrush.
Step 2 – Use To Remove Stains
Dip the soft bristle brush in cool or warm water, but not hot. Once the brush is wet you can start to scrub the boot gently using the moistened brush.
Step 3 – Dry The Boots &
Put socks or tissue paper inside the boots once they have been cleaned. This will help the boot retain its shape during the drying process. 
The final step is to leave them to air dry, although you can switch out the paper towels once they get damp.
Tips For Caring For Your Blundstones
If you're worried about taking care of the boots on your own, you can visit the Blundstone site to call, email, or visit their stores for additional help.
Don't Wait Too Long For Cleaning – If you let your boots sit for a very long time before actually cleaning them, it might become difficult to restore them to their original form.
Don't Wash Them Too Often – On the opposite side, you don't want to fully wash them too often because frequent washing will down the fabric and parts.
Dry at Always leave your boots to dry at – since high from a dryer or the sun can ruin the materials.