Bombas are durable, comfortable socks that also have a great purpose. The founders of Bombas created this brand to give as many people as possible clean and comfortable clothing that will last.
Though these socks are made to be durable, you should wash them with mild soap and on a gentle cycle. Don't use harsh bleach with chlorine in it. You should also forgo the iron or any dry cleaning. Dry most of the socks on the low setting. 
In this article, we're going through the steps for how to wash Bomba's socks. We'll also look at some of the frequently asked questions regarding Bombas.
Read on for the step-by-step process to clean your Bombas socks.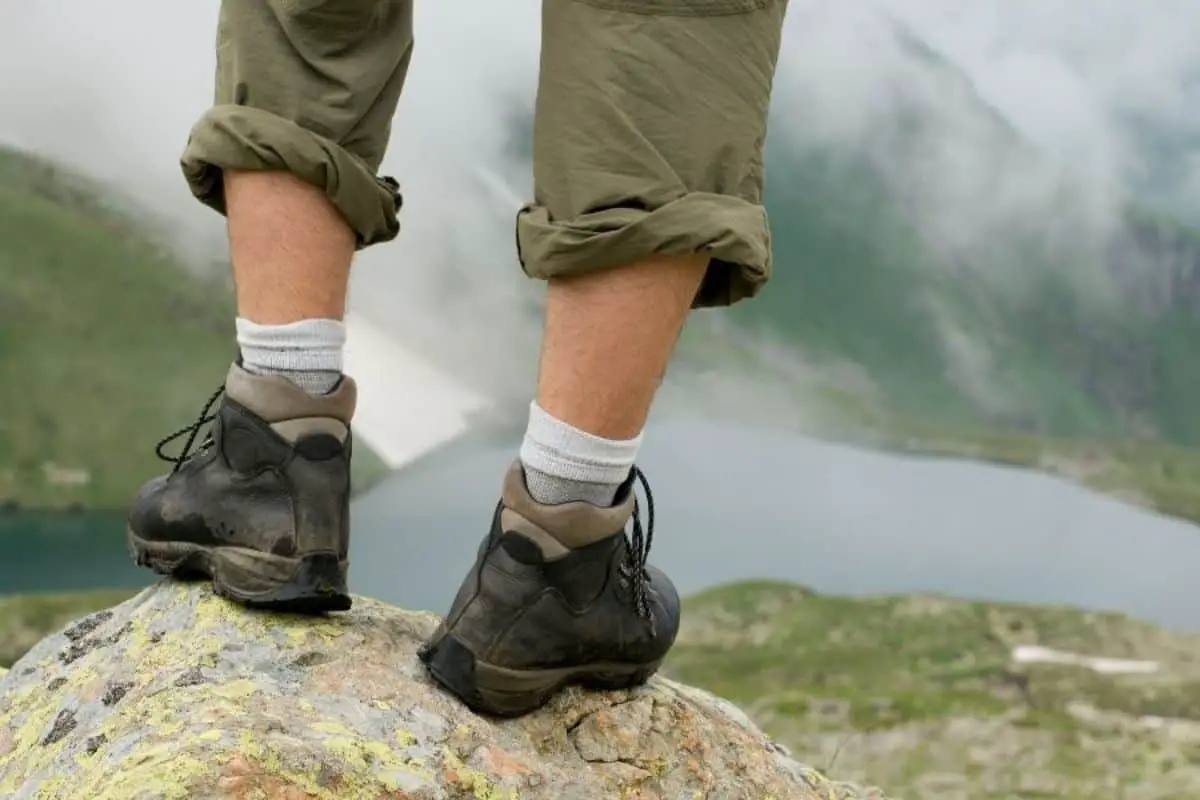 What To Avoid
There are only a few things that you should know about before washing your pair of Bombas socks. Avoid the following items since there's a chance they could cause damage and harm the materials in the socks.
Bleach
Ironing
Dry Cleaning
Fabric Softener
Hot Water
Bombas Socks Washing Instructions
1. Put Socks in the Washing Machine
Bombas socks are machine washable. You can throw them in the washing machine with colors. Run them on the gentle cycle and use a mild detergent. You should also choose cold water and avoid hot water that could cause shrinkage.
If it's needed, you can add some non-chlorine bleach. Bombas socks are made to be durable but they can be destroyed if washed incorrectly. But don't wash them with harsh chemicals that break down the fabric like fabric softener or bleach.
Some people prefer to hand wash their garments, which is fine for these products as well. Make sure to only use warm or cold water and stick to gentle cleaning components like soap.
2. Move Socks to Dryer
When the washing cycle is complete, you can put Bomba's socks in the dryer. You should tumble dry them on the lowest possible setting since high heat tends to break down fabric quicker.
Another option is to leave them laying down flat so that they can air dry over the next few hours. This will take longer but it will work just as well as long as you don't hang them up to dry.
Do not put Bombas compression socks in the dryer. All the Bombas socks shrink minimally on the first wash and dry cycle.
They won't shrink any more after that initial washing. Compression socks are already so fitted that drying them may result in socks that are uncomfortable to wear. Always air dry your compression socks.
Don't iron or dry clean your Bombas since it will cut down the lifespan!
3. Match, Fold and Put Away
Now that you've done the first two steps, you should have perfectly clean and dry Bombas socks!
When your socks are dry, match them up and fold them neatly. All that's left is to put them neatly away in a drawer. I prefer leaving them flat instead of rolling them up for storage.
That's all there is to it. There's no magic formula or anything tedious when it comes to washing Bombas socks. You can wash them along with your other laundry in the washing machine.
How Often Should You Wash Bombas Socks?
Similar to other types of socks, Bombas socks should be washed after every use. As long as the cleaning instructions above are followed, there's no risk in washing them often.
Frequently Asked Questions
Please read below for answers to any question you might have regarding Bombas socks.
Can I Use Fabric Softener with Bombas Socks?
You can add a fabric softener for laundry that includes only cotton Bombas socks. However, don't use fabric softener with any that are made of Merino Wool.
Can I Iron My Bombas Socks?
We recommend against ironing Bombas socks. It's ok to iron wool clothing that's 100% pure. Bombas socks made of Merino Wool are blended with other materials. Wool blends should not be ironed.
How Can I Get Wrinkles Out?
You can steam wool socks and other wool clothing to get wrinkles out. Either use a handheld fabric steamer or hang your clothing items in the bathroom during a hot shower or two.
Should I Hand Wash My Bombas Socks?
There's nothing wrong with handwashing these socks. Though it's not necessary, it is ok.
Follow the guidelines for washing in the machine by using a mild soap. Make sure you rinse them thoroughly and allow them to air dry fully.
What Sizes Do Bombas Socks Come In?
Bombas socks come in women's, men's, toddler's, and youth categories. Here's a breakdown of the sizes for each:
Women's – S, M, L
Men's – M, L, XL
Toddler's – One Size
Youth – One Size
Remember, they will normally shrink a tiny bit during the first initial wash.
Where Can I Buy Bombas Socks?
For the widest selection, shop for Bombas socks directly on their website. You'll find every size, color, and pattern the company offers.
They are also sold in some brick-and-mortar stores, though. You can find Bombas socks at Scheels, Dick's Sporting Goods, and Nordstrom. Selections in these stores are limited.
Final Thoughts
There are only a few key steps that you need to follow to wash and clean your Bombas socks. Follow the step by step guide above and make sure to avoid any of the rough products that could ruin your gear.
Hopefully, these tips will help you to keep your most comfortable socks in good shape for as long as possible.