Hiking is a popular pastime that requires a lot of equipment. You don't want to head out into the woods or up the side of a mountain with low-grade gear either. There are dozens of brands that will sell you hiking gear, but two of the most popular and longest lasting brands are L.L. Bean and Lands' End.
L.L. Bean vs Lands End: L.L. Bean and Lands End both offer similar products, including home goods and footwear. The major difference between both companies is that L.L. Bean is known for their high-quality outdoor gear including items for hiking, fishing, and camping.
Let's compare these two brands to see which one offers better gear to prepare you for your next outdoor adventure.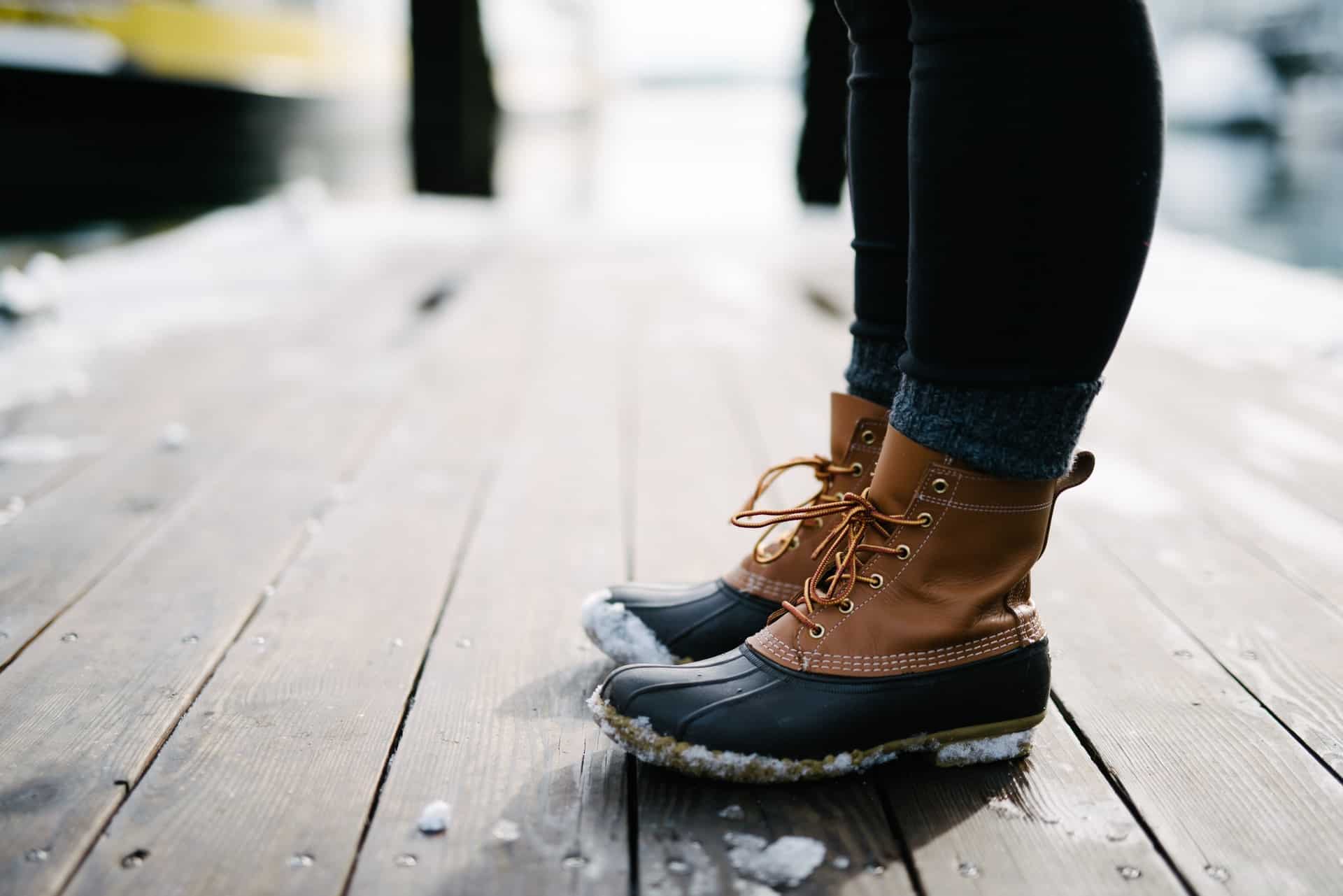 Similarities Between Lands End and L.L. Bean
They Both Publish Magazines
L.L. Bean and Lands' End are both popular companies that make outdoor clothes and gear. Both companies also publish magazine catalogues to help advertise their products. L.L. Bean publishes L.L. Bean magazine, and Lands' End publishes Lands' End Home.
The Products That They Sell
Both L.L. Bean and Lands' End sell a variety of styles of footwear, including specialty boots. They also sell a broad range of clothing, so you can build up a full wardrobe for whatever activity you are pursuing. Additionally, both companies also sell their own specialty line of home goods.
Both of these companies sell bath products, bedding, furniture, home décor, luggage, and holiday decorations.
Differences Between Lands End and L.L. Bean
There are some superficial similarities between L.L. Bean and Lands' End, but there are more differences. At the end of the day, these are different companies selling different products to different market niches.
Their Popular Items
L.L. Bean sells clothes that will fit nearly any wardrobe and any occasion, but they are known for their outdoor wear. Lands' End does not share L.L. Bean's interest in making outdoor clothing.
L.L. Bean really stands out over Lands' End when it comes to their outdoor equipment, not their outdoor clothing. While Lands' End doesn't sell any outdoor equipment, L.L. Bean sells high quality gear for camping, hiking, hunting, fishing, paddling, cycling, winter sports, games ; recreation.
They also sell miscellaneous gear like sunglasses, blankets, shade tents, binoculars, chairs, thermoses, and tote bags.
Additional Programs They Offer
L.L. Bean also offers educational programs that Lands' End doesn't. In addition to their clothes and accessories, L.L. Bean offers educational programs in fishing, kayaking, paddle boarding, archery, firearm shooting, snow shoeing, cross country skiing, hiking, and camping.
In addition to their educational programs, they also offer children's camps, and outdoor adventure programs.
School Products
Lands' End stands out from L.L. Bean with their school supplies.
You can get stuff for toddlers, little kids, teenagers, and adults. This is a great place to come pick up active wear, adaptive clothing, blazers, coats ; jackets, dress shirts, fleece, pants, polos, shorts, socks, sweaters, and tops. They've also got a great selection of shoes and boots to meet all of your needs.
Outdoor Gear
In addition to selling great outdoor gear, L.L. Bean also sells home good products that Lands' End doesn't. L.L. Bean also sells games, food, dog supplies, rugs, mats, fireplace accessories, and patio decorations.
L.L. Bean focuses on making products that are geared for hiking, camping, and other outdoor activities, while Lands' End focuses on making products that are intended more for athletic activities.
L.L. Bean vs. Lands End Tote
L.L. Bean offers a larger variety of colors and options when compared to Lands End for totes. The material feels stiffer for L.L. Bean which causes the handles to stay more in position when moving around.
If you want something that's a little fancier, the tote from Lands End comes with more separated pockets that give great options for organization. Both companies offer lifetime satisfaction guarantees and have additional features like the option to monogram the bag.
You can also read my guide on cleaning the L.L.Bean tote bag here!
L.L. Bean vs. Lands End Backpacks
L.L. Bean has more interesting and good looking designs on their backpacks compared to Lands End.
The sizes offered by both companies are very similar, and their overall design is very close in the amount of space and pockets that they come with.
Both companies have great customer service and will be able to fix small things like a ripped seam or broken zipper.
Which Is Better – Lands End or L.L. Bean?
L.L. Bean and Lands' End are both popular companies with some similarities, but they also cater to different markets.
If you are looking for hiking gear to go out into the woods, L.L. Bean is a far superior company than Lands' End. This is because L.L. Bean specializes in making outdoor clothing and gear that is designed to hold up in brutal New England climates, and Lands' End does not.