Sometimes it's nice to get outside and enjoy the beauty of mother nature. One of the reasons hiking is so popular is that it inspires us and lets us connect to nature and the environment.
Often times I see amazing photos of an adventure and go looking for the perfect words to describe it.
Over the years I've collected a list of my favorite mother nature quotes that I want to share with everyone.
So, if you're looking for some words to help you appreciate the mountains, lakes, or trees of the world, enjoy this list!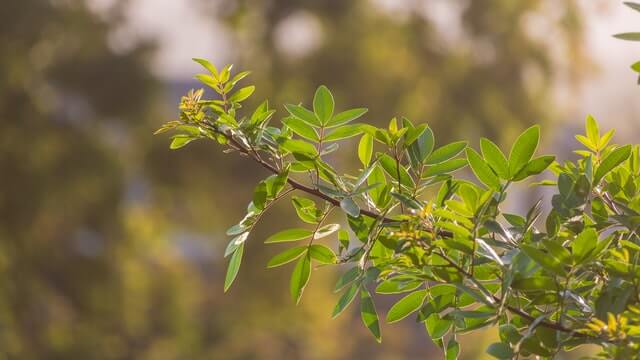 Best Quotes About Mother Nature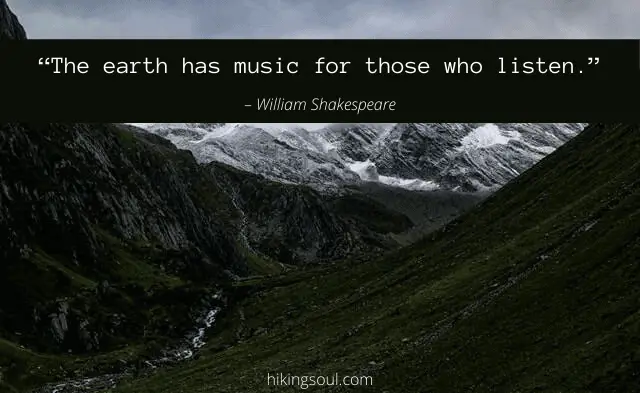 "The earth has music for those who listen." – William Shakespeare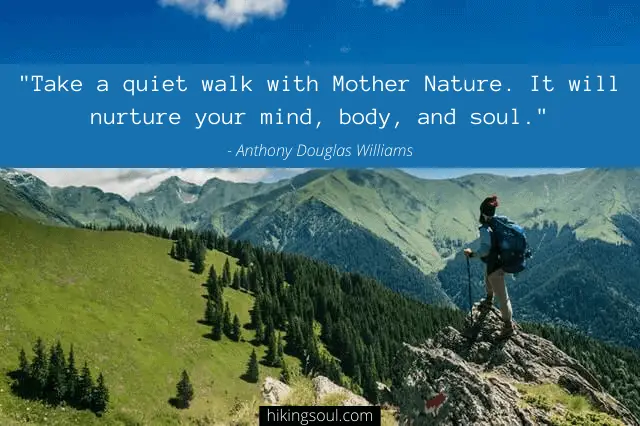 "Take a quiet walk with Mother Nature. It will nurture your mind, body, and soul." – Anthony Douglas Williams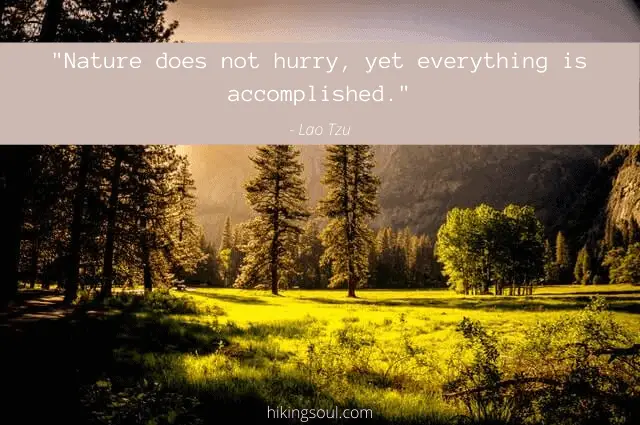 "Nature does not hurry, yet everything is accomplished." – Lao Tzu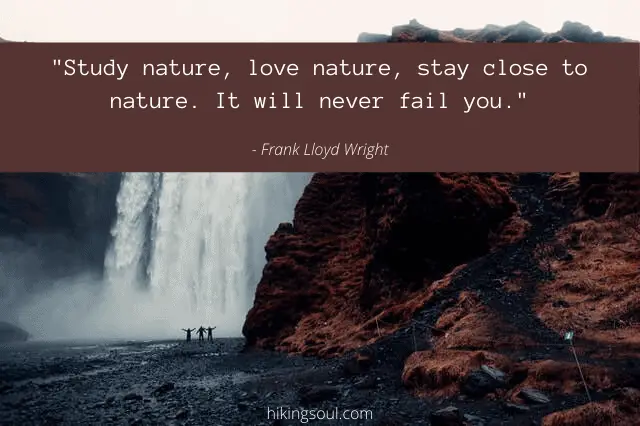 "Study nature, love nature, stay close to nature. It will never fail you." – Frank Lloyd Wright
Related: Hiking Quotes For Adventure Seekers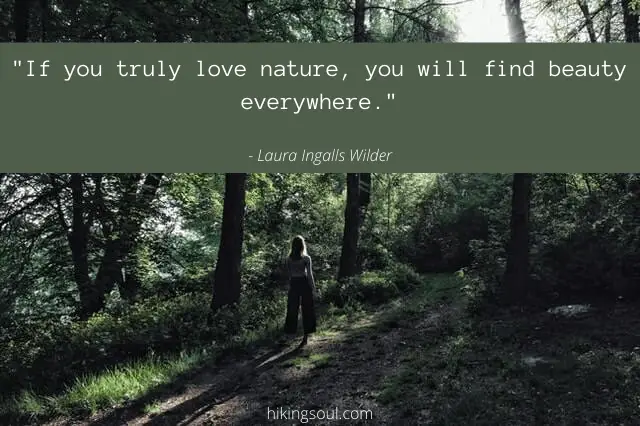 "If you truly love nature, you will find beauty everywhere." – Laura Ingalls Wilder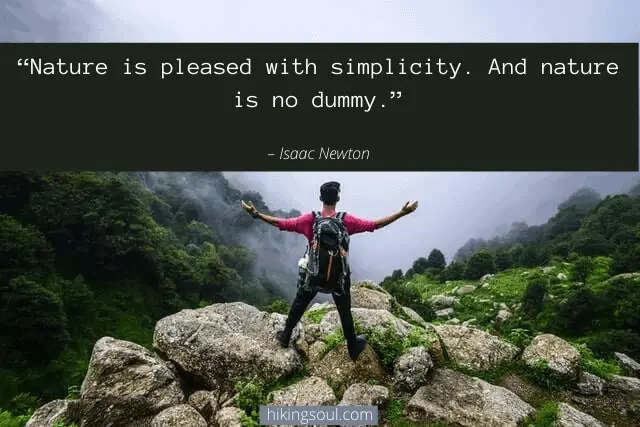 "Nature is pleased with simplicity. And nature is no dummy." – Isaac Newton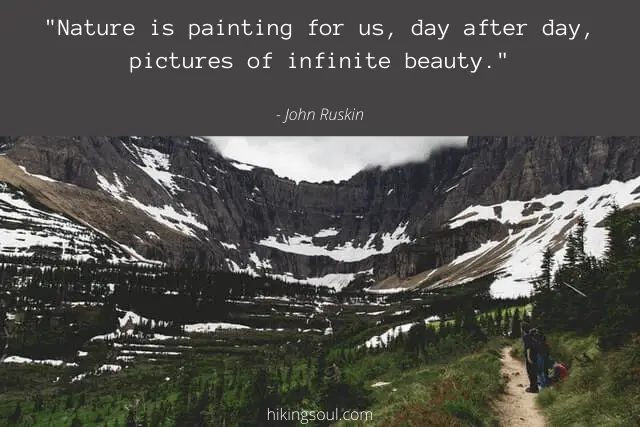 "Nature is painting for us, day after day, pictures of infinite beauty." – John Ruskin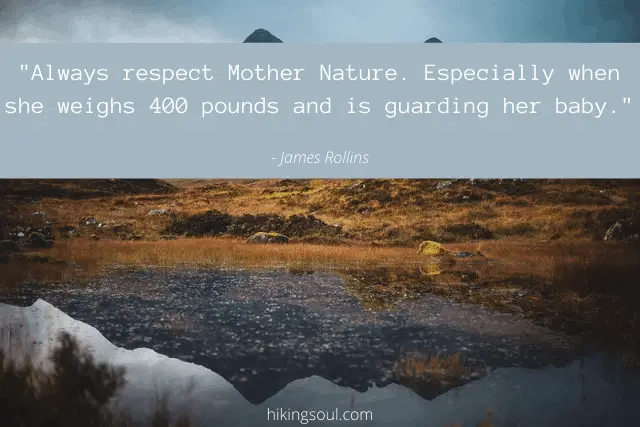 "Always respect Mother Nature. Especially when she weighs 400 pounds and is guarding her baby." – James Rollins
Related: Hiking Quotes For Couples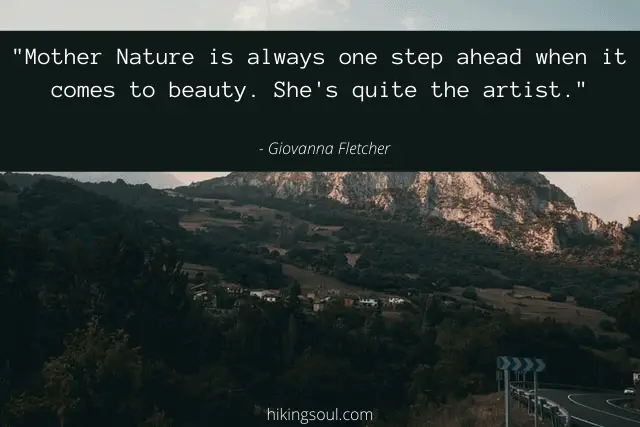 "Mother Nature is always one step ahead when it comes to beauty. She's quite the artist." – Giovanna Fletcher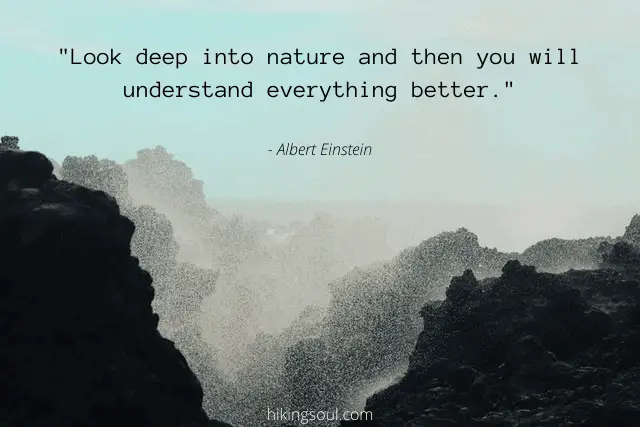 "Look deep into nature and then you will understand everything better." – Albert Einstein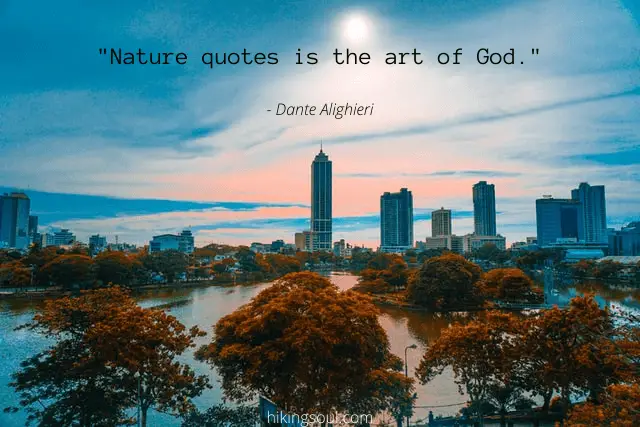 "Nature quotes is the art of God." – Dante Alighieri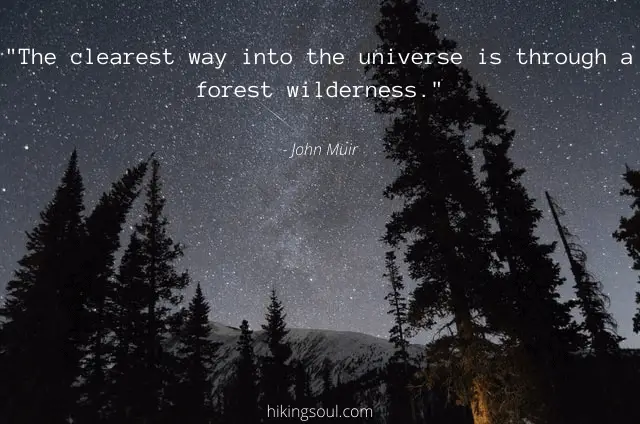 "The clearest way into the universe is through a forest wilderness." – John Muir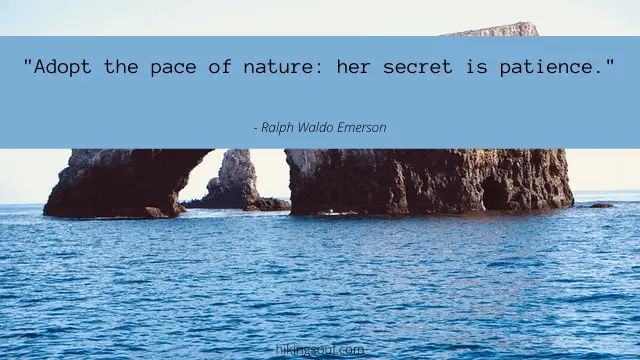 "Adopt the pace of nature: her secret is patience." – Ralph Waldo Emerson