What's better than a nice romantic night at home with your favorite partner and friend? There aren't many things that can compete, but spending the day on a mountain and enjoying the beautiful views definitely does.
Imagine sitting down at the top of the mountain and seeing the amazing sight of lakes, trees, and mountains. And being able to share that moment together is something that every couple should experience.
Like most hikers after an amazing day in nature, I'm sure you want to share all those photos you were able to take. I've made a simple but nice list of quotes that are perfect for all couples to use on their socials and posts!

---
Hiking Quotes For Couples
1. "Let's find some beautiful places to get lost."
2. "As soon as I saw you, I knew you would be an adventure of a lifetime."
– Winnie the Pooh
3. "Let's do this adventure called life together."
4. "I'd like to laugh with you for the rest of my life."
– Zaamin Gulzar
5. "In life, it's not where you go, it's who you travel with."
– Charles Schulz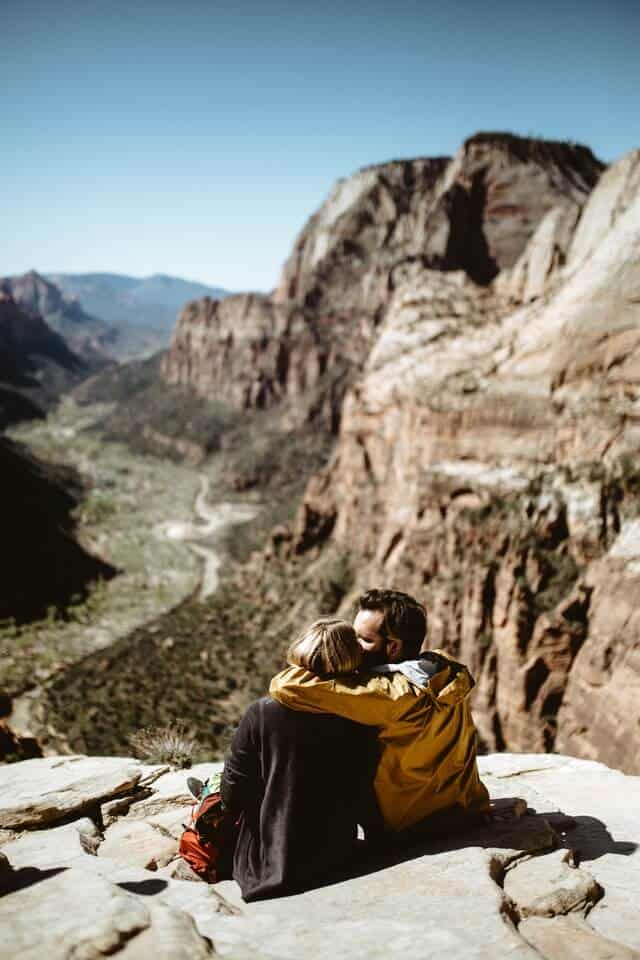 6. "Hold my hand and I'll go anywhere with you."
7. "Let's find a beautiful place to get lost in together." 
8. "Here's to all the places we went. And here's to all the places we'll go."
– John Green
9. "Life has taught us that love does not consist in gazing at each other, but in looking together in the same direction."
– Antoine Desaint-Exupery
10. "Live, travel, adventure, bless, and don't be sorry."
– Jack Kerouac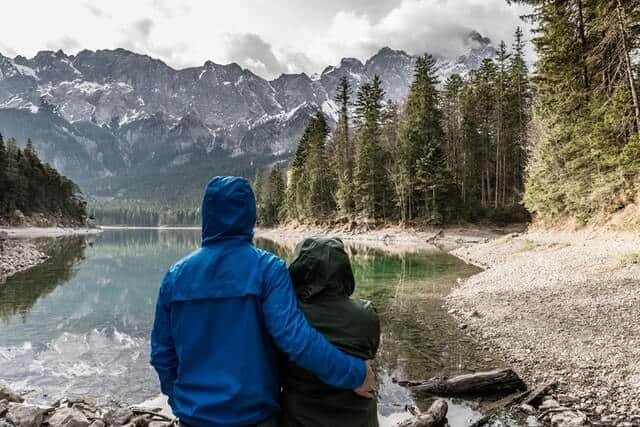 11. "I want to travel the world with you, go to every country, every city, take pictures and be happy."
12. "Date someone who is a home and an adventure all at once."
13. "Any day spent with you is my favorite day."
– Winnie the Pooh
14. "Good company in a journey makes the way seem shorter."
– Izaak Walton
15. "Traveling in the company of those we love is home in motion."
– Leigh Hunt
16. "I want to discover the world with you."

17. "Where you are is where I want to be."
18. "Live for the moments that you can't put into words."
– Clo Mailen
19. "Let's travel together and get lost in beautiful places."

20. "Couples who adventure together, stay together."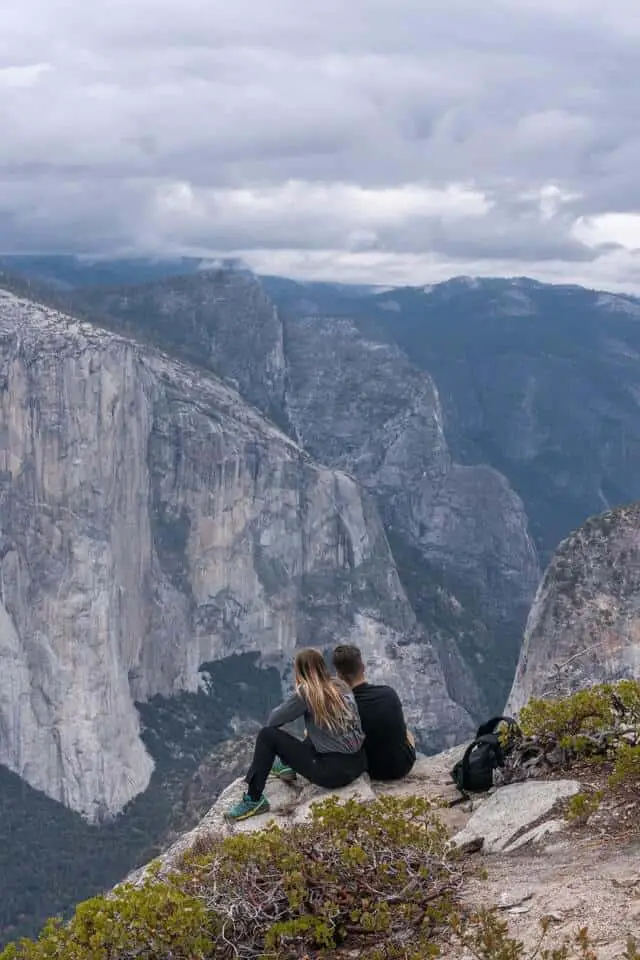 21. "It doesn't matter where you are going, it's who you have beside you."
22. "And into the mountains I go to lose my mind and find my soul."
23. "Happiness is planning a trip with the one that you love."

24. "There is no end to the adventures we can have if only we seek them with our eyes open."
– Jawaharlal Nehru
25. "And we will travel together and just be in love forever."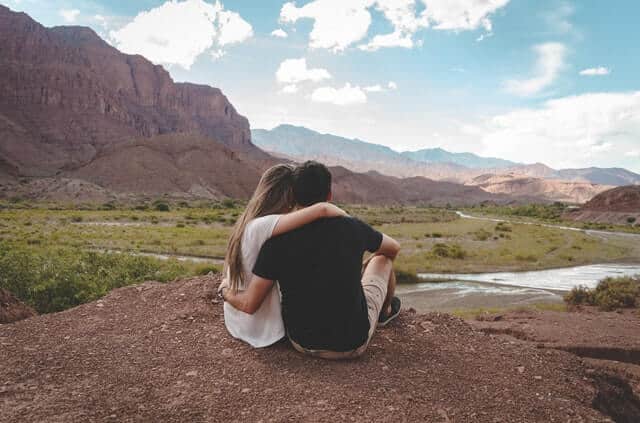 26. "Our journey isn't perfect but it's ours, and I'll stick with you till the end."
27. "Nothing is better than this moment with you."