All bags made by Osprey and Kelty are among the best on the market, so you can't really go wrong.
Osprey vs. Kelty: Osprey backpacks are more durable, lightweight, and have additional features when compared to Kelty packs. Both backpacks are good at keeping your back cool and have enough space to carry any gear you might need on your trip.

Below we have compared the two brands and their products to find out which are more suitable for hikers.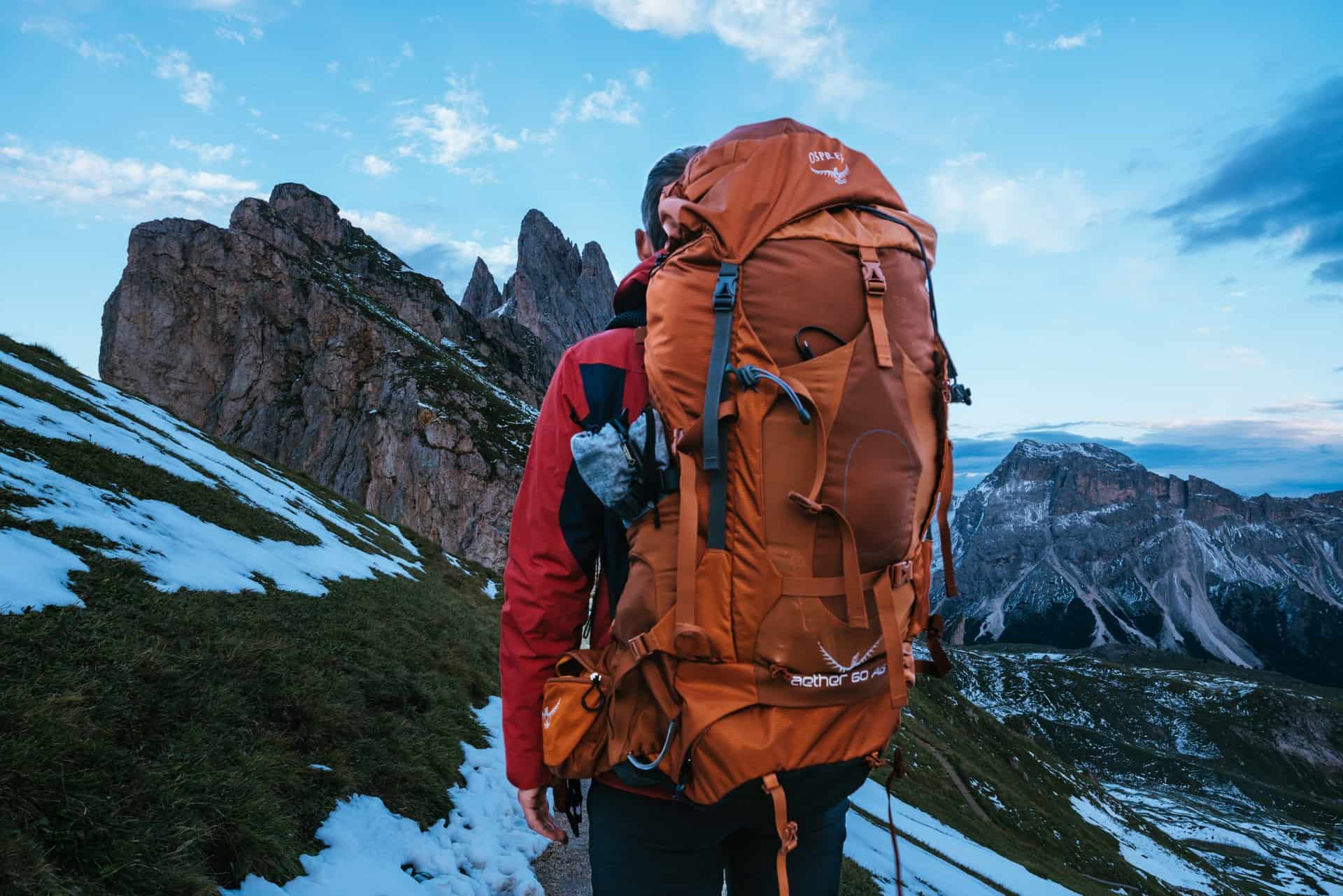 Why Should You Consider These Two Brands?
Both the Kelty and Osprey backpacks are known for being high-quality packs that can withstand some rougher conditions.
I don't think you'll have any problem finding and choosing the right pack in Osprey's huge lineup. They're all very high quality packs that will last years and years.
I've found that the support provided by each pack is great and not too heavy, while still being big enough to hold my gear.
Quick Tip – If you still aren't sure I would definitely recommend finding a store where you can try on each pack before making a final decision.
Similarities Between Osprey and Kelty 
You can be sure that you will be getting a high-quality backpack made out of premium materials.
Both companies have decades of experience in the industry. – Osprey's history started in 1974 and Kelty was founded back in the 1950s.
You'll get an opportunity to pick the perfect size as the brands offer quite a variety.
The gear is incredibly durable. – An Osprey or a Kelty backpack will serve you for years. Even though the materials used for the backpacks are different, the thing that they have in common is the toughness of the shell.
The hiking backpacks from these brands are comfortable and breathable. – Of course, you should always try the backpack on and pick the one that is perfect for the length of your torso, and so on. But all backpacks from Kelty and Osprey have been designed to keep your back cool and comfortable.
For example, Osprey's Talon 22 has an AirScape back panel and the Kelty Redwing 44 comes with the Dynamic AirFlow Back Panel.
Differences Between Osprey and Kelty Backpacks
Weight
A Kelty backpack is, generally, heavier and weighs around 6 lbs. A lot of Osprey hiking backpacks weigh a little over 4 lbs.
Price
Kelty's Asher 55 is $129.95, while Osprey's Farpoint can cost you up to $180.
Warranty
Osprey is famous for its All Mighty guarantee. The company will repair any defect or damage free of charge. And it doesn't matter whether your backpack was manufactured in 2021 or in 1974.
Most Kelty items come with a limited warranty.
Waterproof Ratings

Practically all Kelty models are waterproof or come with a rain cover. A lot of Ospreys are not. So, if you tend to hike in rainy areas and don't want to get your gear wet, then a Kelty might be a better option for you. Or you would have to get a separate rain cover for your Osprey.
Materials
The manufacturers at Kelty like to use the 420-denier polyester material. And the experts at Osprey prefer a shell made out of nylon. Here's a simple guide I wrote about cleaning an Osprey water bladder and its materials.
Additional Features
If you are looking for a niche-specific backpack rather than just a universal option, then Osprey has got quite a few models prepared for you.
The Osprey Talon 22, for example, features an ice ax loop, the blinker clip patch, a helmet attachment, and bungee attachments for hiking poles.
What Do You Need in a Hiking Backpack?
When it comes down to choosing the best hiking backpack, you should focus on the weight, fit, feel, and storage space.
Weight – The first important feature to pay attention to is how much the backpack weighs when it's empty. Once you start throwing gear in the pack it can get pretty heavy really fast.
Fit – The best way to stay comfortable while hiking or climbing is to have a backpack that fits your body comfortably and won't shift around as you walk.
Feel – Since most people have different body shapes, there aren't too many one size fits all backpacks. It's important to try on the backpack and make sure it shapes to your back and shoulders properly.
Storage Space – Having more space means more gear that you'll be able to carry. Depending on what activity you're doing, the additional space might not be as important as the other features above.
Osprey vs. Kelty – Which One Should You Go For?
The great news is that you can't really go wrong, in case you choose any of these brands. Both of them make durable, comfortable gear that you are going to love.
The main advantage of a lot of Kelty models is that they are waterproof or already come with a rain cover. When it comes to Osprey, in the majority of cases, you would have to get a separate cover.
However, Osprey backpacks come with a lifetime warranty, are generally lighter, and are a bit more durable. Some niche-specific models are also jam-packed with extra features.