When it comes to winter wear, Canada Goose provides extremely high-quality products that are bound to keep you warm. Unfortunately, the price tag on many of their items can be a bit much for many people.
However, there are some other brands out there with comparable quality and at a more acceptable price point. For reference, the price range of Canada Goose products goes anywhere from $500 to $2,000.
If you are in the market for something that will still serve you well but won't break your bank, check out these Canada Goose alternatives!
Brands Similar to Canada Goose in 2023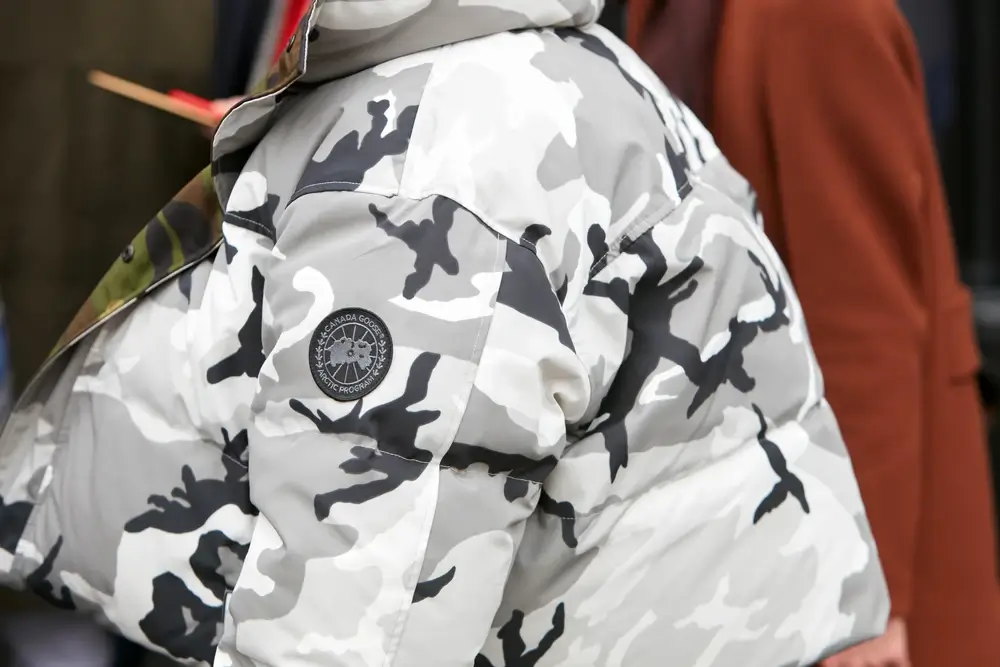 Columbia
A well-known name in winter clothing, Columbia is much more affordable than Canada Goose. Their top-of-the-line insulated jackets cost anywhere from $100 to $250, depending on which one you go for. They offer a wide array of options suitable for hiking, camping, and the like, though they won't match Canada Goose on extreme weather protection.
North Face
Most everyone has heard of North Face, a brand that uses premium materials and fabrics to craft their best pants, jackets, and insulated gear. They are regarded as a quality brand that makes some of the best products on the market, without costing as much as a name like Canada Goose. The average price you'll be looking at here is $100 to $150.
Patagonia
Patagonia is an interesting alternative in a few different ways. First of all, they are an openly sustainable brand, taking measures to be eco-friendly where possible. Two, they offer a used section of clothes that are cheaper than ones you could buy brand new, which makes them very appealing to anyone looking for a great deal.
The average price of Patagonia products is $150 to $250. But if you were looking for something using real goose feathers or something like that, you certainly won't find it here.
Woolrich
This brand is a bit more comparable to Canada Goose in the cost to luxury ratio, with an average product price of $300 to $600. While the previous options were good alternatives to Canada Goose, Woolrich comes much closer to offering something equivalent to Canada Goose. If you want luxury and extreme weather protection, Woolrich is the way to go.
Moose Knuckles
Perhaps even more similar to Canada Goose considering that it is a Canadian company with a similar premise, Moose Knuckles offers very expensive ($750 to $950) winter clothing of the highest quality. Many people consider their clothing to be extremely fashionable, and while it's true that they are very expensive, they often have sales on their goods.
Eddie Bauer
Back to the more affordable brands, Eddie Bauer still has an aesthetic of luxurious quality. They both look classy and feel great on the skin, all while striking a pretty affordable price point of $100 to $250. Of course, they also do the all-important job of keeping you warm even when it is freezing out. For the harshest of weather though, you'll want something more.
Fjallraven
This Swedish clothing company offers a wide array of outdoor equipment at prices ranging from $200 to $250. The quality is fairly comparable to Canada Goose, though it definitely isn't on par exactly. The good news about this brand is that it offers a lot more than just clothing, as it also offers many outdoor accessories like packs.
Nobis
This brand is another option similar to Canada Goose. On average, its range of amazing winter products goes anywhere from $600 to $1000. Their parkas are considered extremely high quality and will protect you from even the harshest of winters. Even though they are still expensive, at roughly half the price of Canada Goose in some cases, it's a good alternative.
Arc'teryx
As a brand, Arc'teryx is focused more on outdoor gear in general than it is on winter gear in particular. That said, they are one of the best when it comes to hardshell winter gear. On average, you can expect to pay about $750 for their top winter clothing, which uses premium materials and fabrics for top-level cold protection.
Moncler
This luxury Italian brand is very similar to Canada Goose: its wide selection of winter clothing is designed to protect you against even the fiercest elements, but at a great cost, with the average price being $1000 to $1500. You get what you pay for though, with stylish jackets that will keep you toasty even in the dead of a northern winter.
66North
This brand is a bit more affordable than Canada Goose, with an average price of $500 to $650 for its products. They are still pretty expensive though since they use premium fabrics for their outerwear. We'd say it is just a little lower than Canada Goose in quality, but that's not saying much, since they are top of the line. 66North is still fantastic.
Conclusion
Even though Canada Goose is a high-quality and popular brand, there are plenty of other options that are available with comparable features and quality.
The best brands that are similar to Canada Goose are
Columbia
North Face
Patagonia
Woolrich
Moose Knuckles
Eddie Bauer
Fjallraven
Nobis
Arc'teryx
Moncler
66North.
I hope this list has given you some new insight into these great brands and will help you decide on the best option for you!