Everyone has their own idea of what qualifies as a great brand, but most people can agree that having high-quality products that are comfortable and durable is essential. Today, we'll be going over a popular outdoor brand, Arc'teryx, and figuring out if it should be classified as a good brand.
Arc'teryx is known for being one of the best brands when it comes to outdoor wear. They have been around for 30 years and have built a great reputation during that time. They have a good choice of clothing and are quite a sustainable brand. However, some say they are a luxury and expensive brand which can be a negative quality for many. 
Read this article to find out if Arc'teryx items are worth the money, if the brand is environmentally friendly, and if they should be an option for you when looking for outdoor clothing.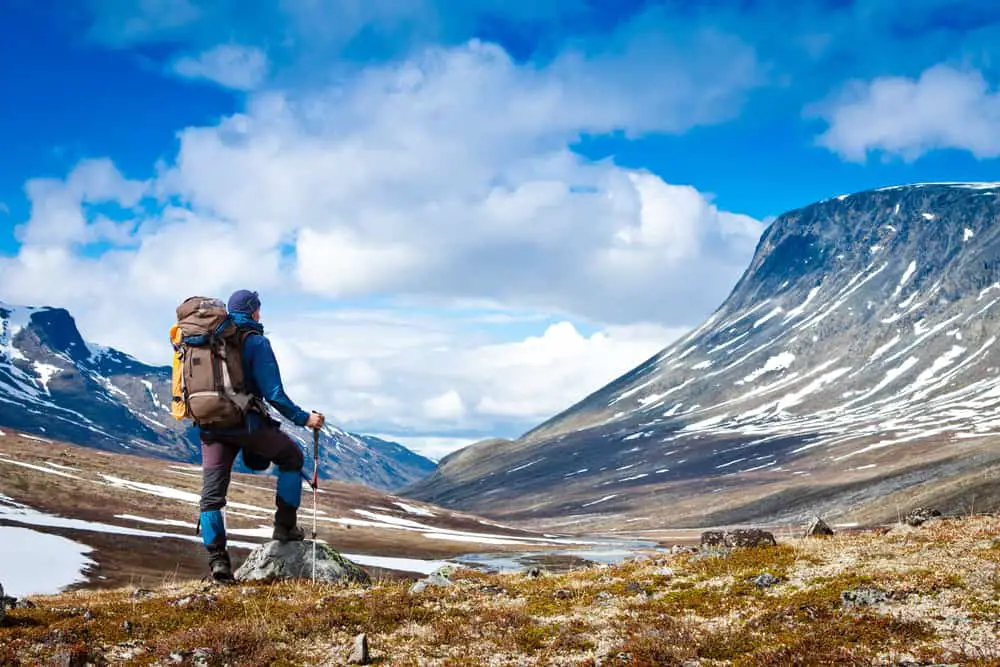 What Makes A Good Brand?
When I think of my favorite brands there are a few key factors that they all have in common. Good brands are those that design unique, affordable, and comfortable products. I also like when a company is known for giving back to the community and treating its staff nicely.
Many companies in the past have started out gaining popularity before starting to decline in quality and customers. Now, let's take a closer look at the Arc'Teryx brand to see how it matches up with our definition of a "good brand".
Price
Arc'teryx is unarguably more expensive than most brands but they vouch that their quality is the highest on the market, and that's what you pay for. They argue that their prices have to ensure the products' long-term use, which requires only the best materials from around the world to be used in each and every product.
Many previous customers say that the ability to move while wearing an Arc'teryx jacket is incomparable to other brands as well as its resistance to rips and tears.
Sustainability
Unfortunately, Arc'teryx has been rated 'no good enough' on its recent environmental rating. It's been found that they don't do enough when it comes to reducing waste during manufacturing as well as water reduction during its cleaning processes.
The one thing they are doing is trying to reduce greenhouse gas emissions during their manufacturing process and they are on track to meet their target.
Staff
When it comes to their workers, Arc'teryx again isn't doing enough. They have very few procedures in place for making a complaint and or bargaining rights. Regarding payments for their staff, Arc'teryx states that they do pay above minimum wage but they have never stated a percentage, which we believe just makes people just ask more questions.
Having said that, they did make some changes to help their staff with the impacts of COVID-19.
Animal Testing
One real issue is that Arc'teryx continues to test on animals and there is no evidence to suggest they will be stopping that anytime soon. While they don't use fur or exotic animal skin and hair they do use down which has been accredited by the Responsible Down Standard.
They also use wool but state that any wool they use on any item is from non-mulesed sheep and there isn't much evidence on where their leather comes from and how sustainable that is.
Choice
Currently, Arc'teryx offers clothing for adults but they have no children's range. The majority of their products are focused on extreme insulation for hikers or skiers, so finding something for everyday use isn't easy. Arc'teryx has clothing and accessory ranges, but they do lack a good shoe range.
Aside from that, within their normal clothing line, they have a line named LEAF (Law Enforcement and Armed Forces) created in only dark and neutral colors suitable for these enforcements.
Sizing
Arc'teryx offers a wide range of sizes in most of their clothing. If we look at jackets, for example, they come in sizes XS to XXL which is nothing unusual or unique but still good to see. On the other hand, when it comes to bottoms, their sizing becomes dramatically inclusive. The sizes go from the normal XS to XXL but, in addition, have sizes tailored to shorter and taller people. For example, an MS would be medium short.
Why Is Arc'teryx Popular?
The Arc'teryx brand is well-known mainly because of its dedication to creating durable, comfortable, and high-performance gear. They also became more popular when they integrated Gore-Tex technology to keep their jackets and other gear windproof and waterproof.
Conclusion
So, is Arc'teryx a good brand? It seems to be the best option for people who want to invest in clothing that will last them a lifetime; skiers that need extreme warmth or maybe hikers that need advanced breathing material. Their clothing is expensive but is justified by the quality, it's rare to find a negative review of any Arc'teryx clothing.