If you're heading out into the wilderness having waterproof gear can be useful for keeping you cool and dry no matter the conditions.

Two of the best waterproof technologies available are the membrane fabric manufacturers known as eVent and Gore-Tex.
eVent vs Gore-Tex: eVent products are made using Direct Venting Technology which makes the material waterproof and material. Gore-Tex is designed with two different layers that work to make the gear windproof, waterproof, and breathable. The major difference between the two is that Gore-Tex uses a Polyurethane layer to absorb moisture while eVent uses the inner layer.
Now let's look at a comparison between eVent and Gore-Tex and figure out which is the better technology to use when you want to stay dry!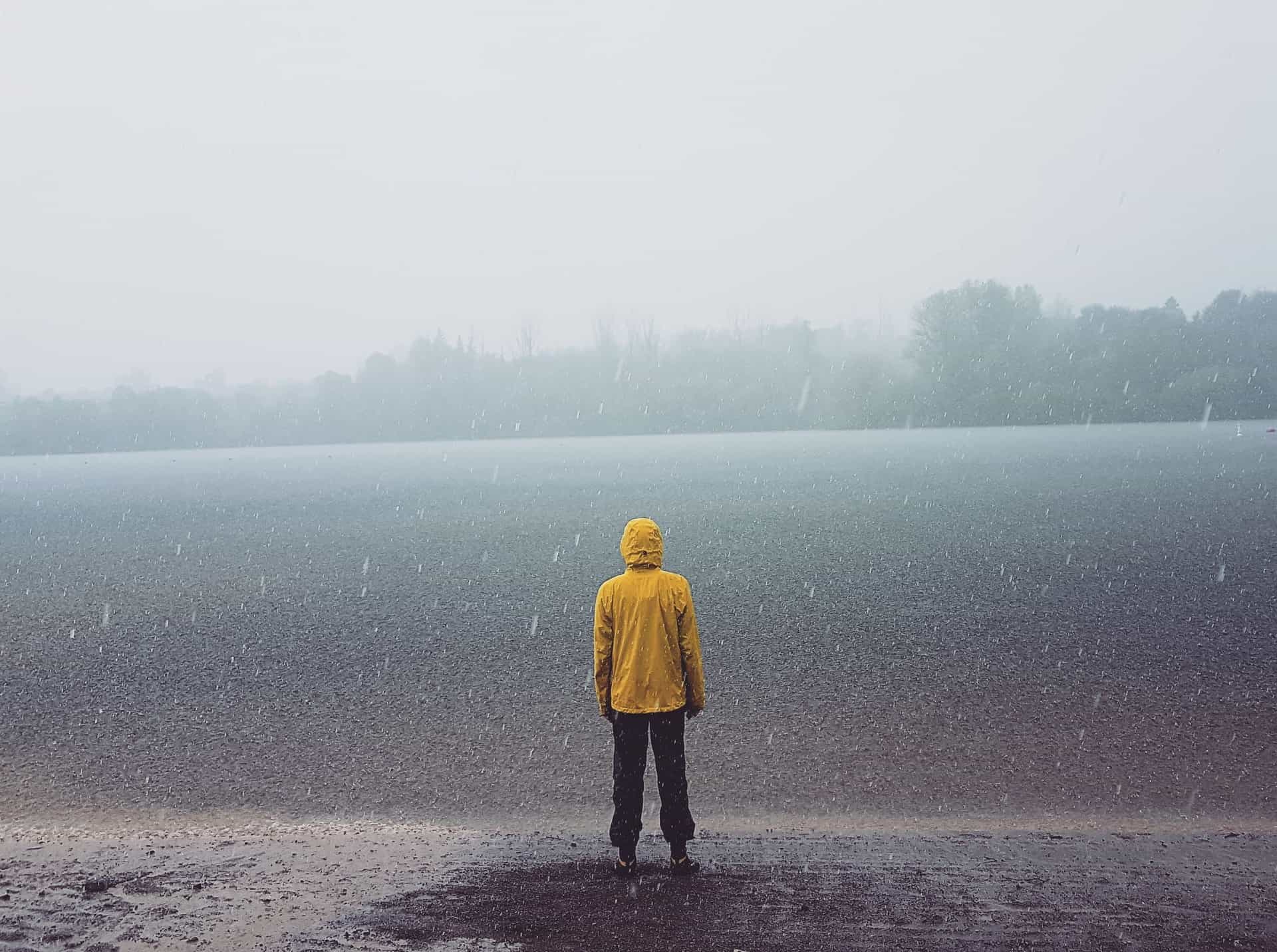 Why Should You Use Waterproof Gear?
The weather doesn't always agree with us: Whether you're out playing in the snow, climbing a mountain, or hiking, outdoor weather can be highly unpredictable. It's not a fun experience to be caught unprepared in a rainstorm, which is why it's important to consider getting waterproof gear.
You'll be much more comfortable with a water-resistant jacket or boots: A waterproof and breathable fabric will keep you dry and comfortable at all times, which is important especially if you live in a place with a wet climate.
Having a breathable option will help regulate your body temperature: Another great benefit is that breathable fabric allows sweat and moisture to easily escape from the inside of the fabric to the outside.
These waterproofing technologies work by using a coating or membrane that acts as a barrier, effectively preventing moisture from permeating the fabric.
While regular clothing does work, newer technologies now mean it's possible to design and create some incredible clothing that not only makes hiking and other outdoor activities safer and more enjoyable, but more convenient and comfortable.
eVent vs Gore-Tex Comparison
eVent
Gore-Tex
Company
eVent
W. L. Gore & Associates
Materials
ePTFE waterproof membrane
ePTF membrane
Features
Completely waterproof

Vents moisture and body heat

Breathable, windproof, and

waterproof capabilities
Gore-Tex Fabric
Gore-Tex is a reputable name in the industry and simply refers to a fabric made from a bi-component membrane that somehow works more or less like your skin.
Gore-Tex is a fully waterproof fabric that boasts three distinct features, including:
A membrane that is made of ePTFE featuring billions of pores and is also a barrier against moisture.

A laminate, which means it boasts a three-layer construction where the ePTFE is placed between two fabric layers.

It is also designed with versatility in mind, allowing it to serve different purposes.
And besides being waterproof and with a fairly lower moisture absorption rate, Gore-Tex is highly durable, which is a big advantage considering the harsh outdoor weather.
eVent Fabric
Like its Gore-Tex fabric counterpart, eVent is designed to be a waterproof and equally breathable membrane. It is often used in a variety of outdoor garments, most commonly in waterproof jackets designed to let vent sweat out and remain waterproof.
What's really special about this type of fabric is the use of a dry system that helps it vent out moisture instantly, without requiring either excessive body heat or outside moisture. This technology is known as DirectVenting, which is perhaps the biggest selling point of the brand.
It not only makes the fabric is incredibly breathable but also significantly reduces the risk of sweating and overheating.
Main Differences Between eVent and Gore-Tex
Layer Design
In Gore-Tex, the PU layers prevent water or oil from entering the fabric layer, but that also requires the excess moisture to be removed in two steps. This technology not only makes Gore-Tex fabrics fairly warmer and less breathable, but more durable and robust thanks to the in-built PU layer.
On the other hand, with eVent fabrics, the sweat is eliminated in just a single step thanks to its patented DirectVenting technology. This makes eVent fabrics more breathable and quick to dry as well.
Breathable Material
In terms of breathability and moisture-wicking ability, eVent is the better option because of its DirectVenting technology. It wicks moisture almost instantly, never allowing it to build up and become uncomfortable to wear.
Durability
Both materials are highly resistant to abrasions and physical wear and should be durable enough to wear for years before the water resistance wears down.
The eVent products have an oil-resisting coating but lack a robust PU outer layer. Without this layer it's more likely the gear will lose its waterproof ability much quicker.
It isn't as long-lasting as Gore-Tex but there are options to re-waterproof the material.
Should You Try eVent or Gore-Tex?
Both of these fabrics perform exceptionally well in outdoor conditions and are great options for staying dry in even the wettest conditions.

eVent is the better option if:
You want a waterproof option that's lightweight
Moisture-wicking is a feature that's important to have
Gore-Tex is the better option if:
You require boots or gear that's durable
The gear needs to stay water-resistant for longer
Having fabric that's windproof and breathable is important to you
Final Thoughts
Gore-Tex is a popular and trusted brand that's more expensive but longer-lasting than eVent. The eVent membrane is equally a great membrane even though it doesn't boast the same status in the outdoor fabric arena.
However, it is regarded as one of the best Gore-Tex alternatives and also edges Gore-Tex in the breathability sector!