Would you rather spend your weekend on the couch binge-watching the new Netflix show or be outside exploring the new hiking trail your friend mentioned? If being outdoors is your thing, then you have probably heard of Futurelight and Gore-Tex.
FutureLight vs. Gore-Tex: Both FutureLight and Gore-Tex are water-resistant fabrics that are often found in outdoor gear like rain jackets and boots. The major differences between the two options are that FutureLight is more expensive and weighs less than Gore-Tex products.
For a long time, Gore-Tex was the standard fabric for outdoor waterproof and breathable products until Futurelight came along.
Let's take a closer look at a comparison between Gore-Tex and FutureLight.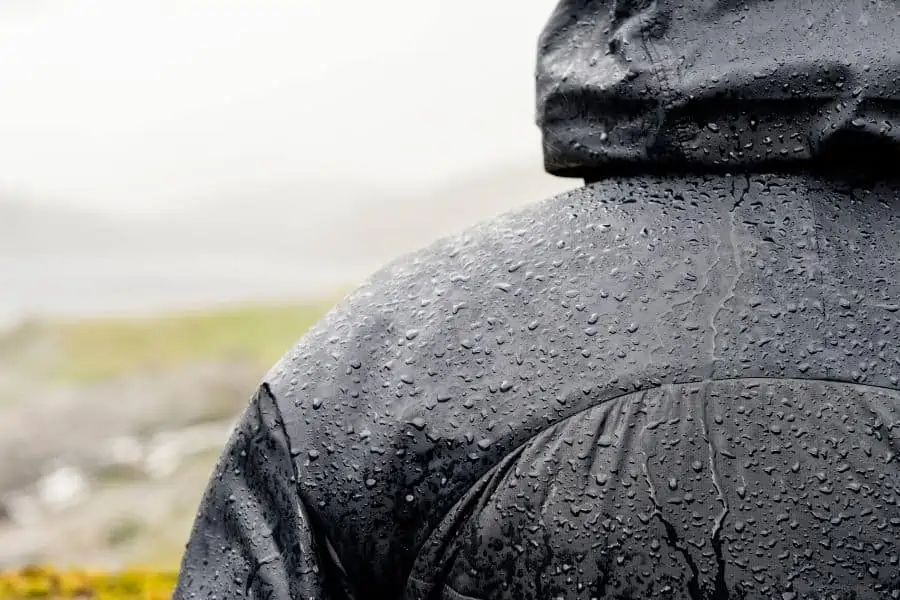 Summary of Membrane Fabrics
Membrane fabric is a cutting-edge material that is designed to provide maximum comfort in extreme weather conditions. The material is quite popular with hunters, anglers, backpackers, and campers.
So, what makes membrane fabrics popular with outdoor lovers? Well, the fact that the material features a one-sided transfer capability. This means that the membrane lets sweat pass through effortlessly while also remaining impenetrable from atmospheric moisture.
What is Futurelight?
The North Face has solidified its reputation in the outdoor apparel market by producing top-quality products designed to withstand challenging weather conditions and high altitudes. The brand offers its products at an affordable price, making them even more popular among the masses.
Futurelight is a product with an exciting background story. The world-famous ice climber, Andres Marin, requested the North Face team to inventively reduce the number of jackets he takes with him on an expedition. The team took up the challenge and started brainstorming on ways to create one piece of gear that could keep Andres dry when it rains, warm when it's cold, and breathable when necessary – And from the ground up, the North Face team created FutureLight.
FutureLight is created through a unique production technique known as nano-spinning, making tiny waterproof and air-permeable fibers. The process deposits a polyurethane (PU) solution onto a surface, collected to create the membrane. Finally, the solution creates a breathable and waterproof film attached to the back and face fabrics.
What is Gore-Tex?
Gore-Tex has been around for nearly six decades now and was considered the standard material for outdoor apparel. The company was initially established in 1959 by Genevieve Gore and Wilbert L., but it was not until 1969 that their son Bob Gore created and expanded polytetrafluoroethylene (ePTFE).
ePTFE is a strong, microporous material with many characteristics, including low water absorption, making waterproof fabrics perfect for most outdoor clothing. Gore-Tex is a fully waterproof, windproof, and very durable and breathable material.
Every square inch of Gore-Tex membrane has millions of tiny holes. Each pore is 20,000 times more microscopic than a regular water droplet and 700 times larger than a water vapor molecule. Gore-Tex is primarily used in sportswear and outdoor apparel, but it is also commonly used in accessories like shoes and gloves. Gore-Tex also has a few medical and industrial applications.
Unlike most other waterproof-breathable materials, Gore-Tex has a dual-layer construction. The outer layer provides enhanced support and protection for the inner layer. It also provides thermal insulation, which reduces heat loss to keep you warm in extreme conditions.
Similarities Between FutureLight and Gore-Tex
Here are some key features that you'll find are similar between both of these waterproofing products.
Waterproof Ability
Although the two products are made from different materials, they are both designed to offer impressive levels of waterproof ability.
Gore-Tex is made from a bi-component membrane, which features nylon and a base layer of micro-porous Teflon. Teflon is a very slippery material, which makes it perfect for different waterproofing products.
Breathability
Both Gore-Tex and FutureLight materials are very breathable. Because both materials are designed for outdoor adventurers and people who enjoy sports, they must maintain high levels of breathability.
However, a larger number of these product users always seem to commend FutureLight's waterproof ability and breathability.
Differences Between FutureLight and Gore-Tex 
If you're struggling with choosing one of these options, pay attention to these important differences.
Noise
If you enjoy backpacking across the world, the chances are that you have a windbreaker stashed deep in your backpack that you only bring out every once in a while. If you do, you are well aware of the loud whooshing sound that the jacket makes with every bit of movement you make.
Although none of the two products can match the quietness of cotton, FutureLight is considerably quieter than the Gore-Tex.
Price Range
It is a fact that quality outdoor products are expensive. However, some brands tend to be costlier than others, and it is not any different with Gore-Tex and FutureLight.
The North Face has built a reputation by vigorously marketing its products, making it highly visible as a brand. It is no surprise that their FutureLight outdoor products are also significantly more expensive than most other waterproof-breathable products available in the market.
Weight
As the name suggests, FutureLight is significantly lighter than GORE-TEX. Although it has all the perks of a breathable-waterproof material, it is also more lightweight and compact.
Thanks to the cutting-edge technology of stacking little nano-fiber, The North Face created a much more convenient carry-around fabric.
Different Varieties of Gore-Tex Fabric
There is a wide variety of Gore-Tex materials available today, and they are all suited for different applications. Some of the most popular Gore-Tex types include;
Gore-Tex
The original Gore-Tex is versatile and widely used to make raincoats, jackets, and other wearables, waterproof products.
Gore-Tex Pro
This is more durable than Gore-Tex and is commonly used in making heavy-duty outdoor products such as rock climbing equipment.
Gore-Tex SHAKEDRY
The SHAKEDRY is a more breathable and lightweight material compared to both the original Gore-Tex and Gore-Tex pro. Gore-Tex SHAKEDRY is ideal for intensive sports applications such as cycling and running.
Final Thoughts – FutureLight and Gore-Tex Comparison
All in all, both FutureLight and Gore-Tex materials feature a breathable-waterproof construction, making them ideal for sportswear and outdoor apparel. Both products have pros and cons related to durability, effectiveness, compactness, weight, and price.
If you are in the market for new waterproof products for your next hiking trip, you should consider any of the two products. Both their designs make them ideal for outdoor activities. Not only are they breathable waterproof fabrics, but also very comfortable to wear.