Wondering if Gore-Tex fabric wears out or if it is more resilient than other fabrics? It turns out that Gore-Tex fabric has a lot of different properties that can help it last for years at a minimum.
There are a few important factors that have a big impact on how long the material will stay durable and waterproof. Let's take a deeper look into the lifespan of Gore-Tex down below!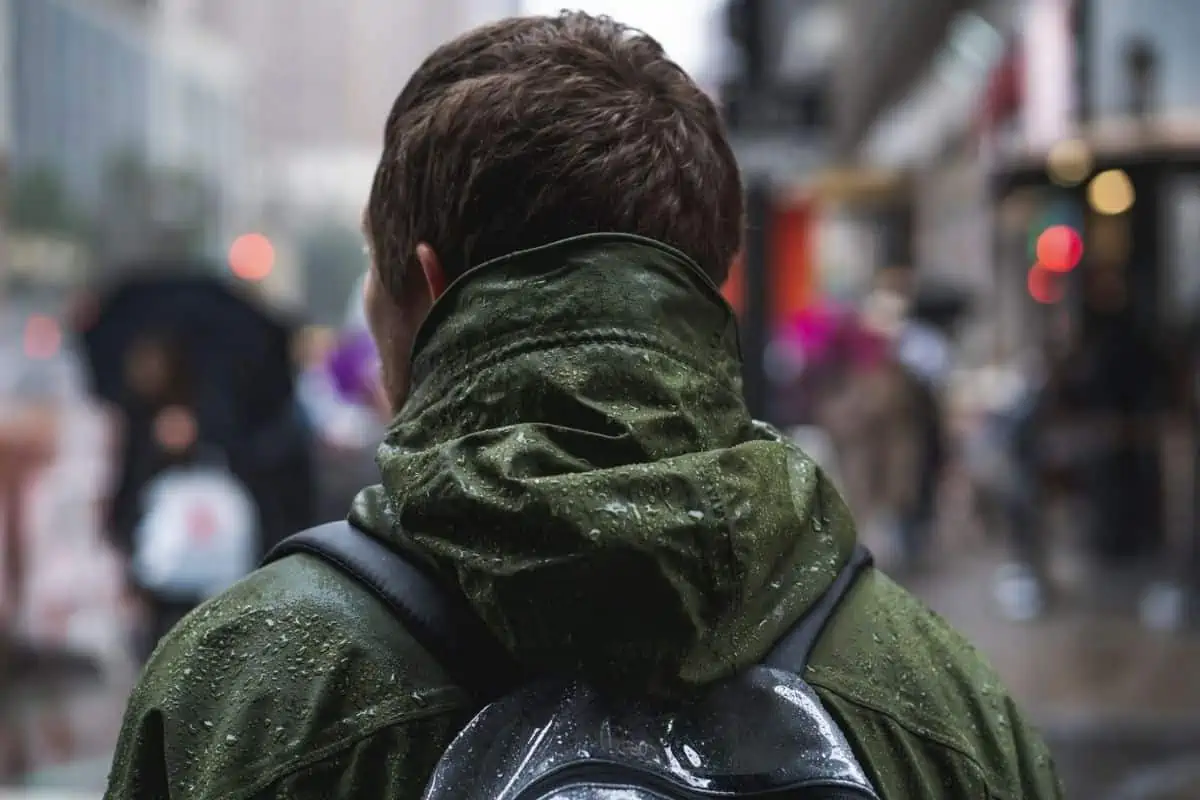 Does Gore-Tex Wear Out?
Although Gore-Tex properties should remain for at least three years, eventually the water-resistant properties will wear out. Proper care and maintenance can extend the lifespan of Gore-Tex fabrics. There are also sprays that can help restore the waterproof gear to its original state.
The most common way for Gore-Tex to begin wearing down is by using the gear incorrectly. Since each Gore-Tex product is designed and built for specific environments, wearing it at the wrong time can lead to it getting damaged.
Tip: Always make sure you maintain the gear and only wear it in the recommended environment.
How Long Does Gore-Tex Last?
The average lifespan of Gore-Tex products is between 3 to 5 years depending on how often the gear is used. Gore-Tex has high durability and can last for longer than 5 years if it's taken care of and properly stored.
There are also methods that can be used to restore the water resistant properties if your Gore-Tex does begin to fade away. Applying durable water repellent spray or other treatments are great ways to bring your Gore-Tex gear back to its waterproof level when it was first made.
What Changes the Lifespan of Gore-Tex?
It is worth noting that many factors can affect the lifespan of Gore-Tex.
Activity Level
How often you use it and how much pressure is subjected to it; The type of activity or sport you engage in (running vs. hiking), for example, may subject the material to wear.
How long your outdoor adventure will last may also play a role. The longer Gore-Tex is in use, the more it is subjected to wear.
Weather
The frequent weather that happens in the area you will be using your gear is another important factor to consider. For example, Gore-Tex fabric may not be suitable for use in icy regions (less than negative 20 degrees Celsius) since it has minimal insulation.
The membrane may freeze and crack when exposed for too long, which will affect the waterproofing ability.
Proper Care and Maintenance 
The cleanliness of the material affects its lifespan. The fabric can absorb around 30 percent of its weight in water, which increases with use, dirt, and other debris on the Gore-Tex may cause it to wear out faster.
This is why you need to wash your GORE-TEX regularly, even if you are not wearing them often or not putting pressure on them.
Read my Gore-Tex cleaning guide here to increase their lifespan and keep them clean!
Gore-Tex Fabric Properties
You need to know that the Gore-Tex material is waterproof and breathable. This property means your skin will never get wet or sweaty even when wearing it in both hot and cold climates. It is undoubtedly one of the most durable fabrics that can be seen in many products today.
Gore-Tex fabric is solid and sturdy, so your raincoats made with this material will last for a long time, even when you wear it daily without any care. The Gore-Tex membrane has pores small enough to keep water droplets out while letting sweat vapor through.
Gore-Tex material has a high melting point that helps it withstand heat and keep your skin dry even when the weather is hot. In addition, Gore-Tex does not wear out as an outer layer because its design prevents abrasion from occurring unless there are sharp objects like stones rubbing against it.
Gore-Tex Layering
Though Gore-Tex can last for years without breaking down, it may be limited to how much abrasion it can take. To protect Gore-Tex against abrasion, manufacturers construct it within another material layering.
For two-ply construction models, the Gore-Tex is bound to an outer material before adding a loosely breathable mesh to the inner layer. Two-ply construction models offer protection for both the gore-prone areas as well as sensitive parts like hands.
For three-ply construction models, a complete layer of fabric laminated to the Gore is constructed in place of the breathable mesh. The three plies will do just enough by protecting only those vulnerable spots where breathability would otherwise suffer from saturation.
Also, the three-ply helps protect against abrasion damage. Abrasion damage is caused by exposure rubbing up against rough surfaces over time.
Although this material is not stretchy enough, it can still provide the needed ruggedization with the three-ply construction.
Gore-Tex is great because it has an outer layer of fabric with a DWR (durable water repellent) coating. The DWR works to keep your clothes dry no matter what kind of weather or adventure life throws at you!
Final Thoughts on Gore-Tex Lifespan
Gore-Tex may last longer than other types of fabrics, but it is not indestructible. It has a high melting point and waterproofness, which makes the fabric sturdy for many years.
Gore-Tex lifespan can be affected by how much pressure you put on the material, the type of activity, and the weather. It is best to take good care of Gore-Tex if you want to keep it in great condition for a long time and enjoy the benefits that come with using this high-performance fabric.