So, we all know, when it comes to outdoor equipment, it is best to seek out gear that can withstand extreme conditions. Two technologies that help out with this are Gore-Tex and Sympatex.
Gore-Tex vs. Sympatex: Gore-Tex and Sympatex are both great options for staying dry while outside. Each option is windproof and waterproof while still being breathable. One of the biggest differences is that Gore-Tex is less durable and will need to be reapplied after a few years.
It is instrumental to have gear that can keep you warm and dry. Both Gore-Tex and Sympatex are high-quality fabric technology that will keep you warm and dry.
Let's break down the two brands and find out which is best for you!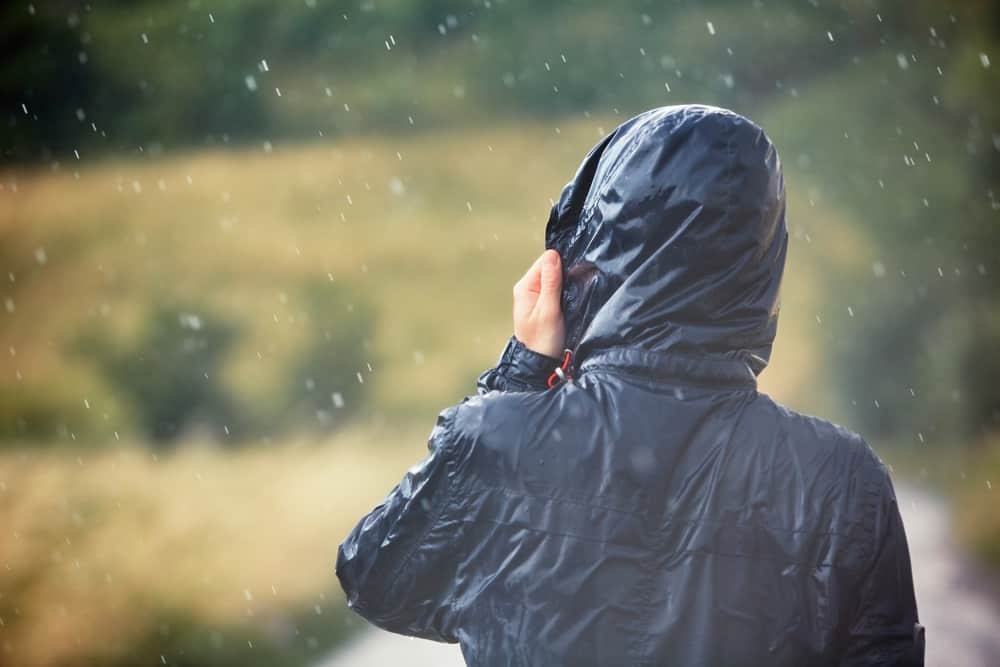 Gore-Tex Summary
Gore-Tex is the original king of synthetic, breathable, and durable outerwear. It was quite revolutionary when their technology was invented.
They were one of the first to come out with a material that is just as breathable as waterproof. They have been designing their Gore-Tex technology since 1969.
Sympatex Summary
Sympatex is a solid company that has created a super flexible and durable material. It is known for its sustainability. They designed a fabric technology that will hold up in every type of environment you may find yourself in.
They have created a fabric just as great, if not better, as Gore-Tex with a much less intense effect on the environment. It is windproof, waterproof, and breathable.
Differences Between Gore-Tex and Sympatex
1. Materials and Design
Gore-Tex is made with expanded polytetrafluoroethylene or ePTFE for short. ePTFE is a microporous material that is almost indestructible. There is an inner and outer layer of fabric in which water can evaporate to the outside of the body.
The material allows moisture to escape through pores while locking in heat to keep you warm and dry. It is also waterproof and windproof.
Sympatex is made from the Sympatex laminate, which is hydrophilic. The laminate material is made according to the intended use. It can come from woven fabrics, knitwear, fleece, foam, or leather, which are then layered to create the laminate. It is highly flexible, which is a huge plus when it comes to comfort. It is waterproof and windproof, as Gore-Tex is.
However, unlike Gore-Tex, it is much more environmentally friendly than ePTFE-based gear. They use recycled ingredients. Plus, the membrane is also recyclable.
2. Breathability
The breathability factor is vital in both of these fabrics.
The microporous aspect of Gore-Tex material allows for it to be incredibly breathable. In fact, there are "9 billion microscopic pores, approximately 20,000 times smaller than a drop of water, but 700 times bigger than a molecule of moisture vapor". It will keep you warm, even after you sweat. It allows for moisture to move away from the body and through the fabric.
Sympatex is also wonderfully breathable. However, it is not due to micropores, as Sympatex is free of porous material. They boast on their site that it behaves more like a second skin. Additionally, Sympatex is designed to be dynamic and moisture-wicking. It performs along with how intense your activities are. The more you sweat, the better it works.
3. Durability
The durability between both Gore-Tex and Sympatex is tough to compare. They are both excellent when it comes to being durable.
While Gore-Tex is exceptionally durable, it does lose its waterproofing over time. It is important to clean your Gore-Tex regularly. Men's Health Magazine reports that it will last about 10-15 years with proper care.
Sympatex is probably the winner in durability if I have to choose. It is because the fabric is designed so well and to stretch, up to 300%, in fact. Gore-Tex is not as flexible and more prone to wear. It is going to go the distance with heavy use and all-weather conditions.
4. Price
The cost of these technologies is comparable, and it depends on what type of gear you are purchasing.
Gore-Tex products come in four different ratings depending on the intended use. They are paclite (lightest), pro, active, and pro shell (heaviest). The cost reflects this.
Boots – $90 to $350
Coat – $200 to $1000
Pants – $60 to $900
Sympatex also comes in different designs for the intended use. They measure this with fabric thickness which ranges from 5 to 40 micrometers.
Boots – $100 to $400
Coat – $220 to $1600
Pants – $150 to $400
Which Technology is More Water-Resistant?
Both technologies are wonderfully waterproof and will keep you dry in most wet conditions. If I have to choose, I prefer Sympatex because of its water-resistant levels.
The fact that Gore-Tex loses its waterproofing is the main reason that I choose Sympatex. Gore-Tex requires that you apply a waterproofing spray after a couple of years of use.
Which is Better? Gore-Tex or Sympatex
Both Gore-Tex and Sympatex are companies that provide materials for high-quality outdoor gear. They both will guard you against all-weather as they are windproof and waterproof. Both fabrics are also very breathable. They were both certainly designed with durability in mind. I have had a Gore-Tex ski coat since 2007, and it's going strong.
However, I probably would not repurchase Gore-Tex. Sympatex is the material of choice here. The flexibility and breathability have Gore-Tex beat. Not to mention, their initiatives for creating a small environmental impact make Sympatex even more attractive. I just love that the material is recyclable, so they can keep remaking it with the same fabrics repeatedly.
If you're reading this, you probably love the outdoors as much as we do, so I feel you will enjoy the experience of supporting an eco-conscious company.
Based on my research here, I know I will certainly be going with Sympatex, and I think you should, too. We all want to have the best quality, which you will find with them. Plus, it will keep you dry and warm.