Although height isn't the only indicator of how tough a hike will be, it's definitely an important factor! If you're interested in hiking and amazing views then you'll love this list of the highest mountains in Maine to explore!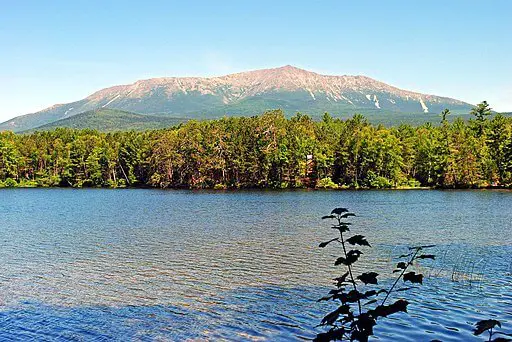 Highest Maine Mountains
Maine has quite a few tall mountains that provide scenic views while on the trail. Most people have heard of Mount Katahdin that's a 4,000 footer, but other summits in Maine are also over 4,000 feet!
1. Mount Katahdin
Height: 5,269 feet
Location: Northeast Piscataquis
Mountain Range: Appalachian Mountains
The tallest mountain in Maine, Mt. Katahdin is located in Baxter State Park and stands at over 5,000 feet. A very popular hiking spot, people travel from all over to visit Maine and enjoy the experience of hiking Knifes Edge and the other trails.
For those who want to venture out and hike this beautiful mountain, expect a day-long trip since it takes an average of 8-12 hours rounds trip for any of the trails. The full elevation gain is around 4,000 feet of hiking, so quite a fun and tiring trip!
To hike Mt. Katahdin, it's best to arrive early in the morning around 5 or 6AM since the State Park limits how many people enter each day. There are campgrounds near the base of the mountain where some people decide to camp overnight.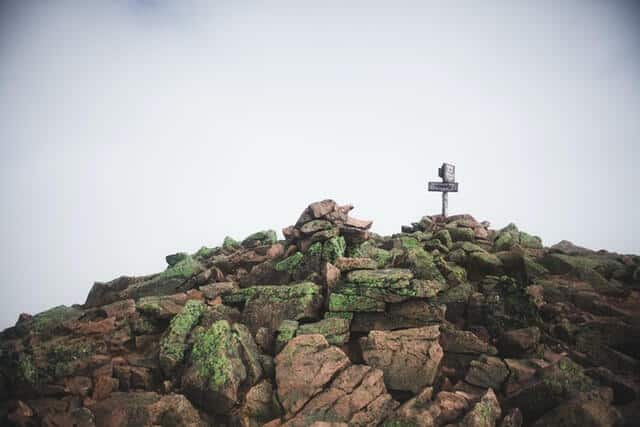 2. Hamlin Peak
Height: 4,757 feet
Location: Millinocket
Mountain Range: Appalachian Mountains
Hamlin Peak is one of the most northern 4,000-foot mountains in New England. It's less tall than Baxter Peak on Mount Katahdin and is located northwest of Millinocket.
There are a handful of trails that connect to or lead to the summit of Hamlin Peak. For those who enjoy hiking this peak, the best time falls in between March and October, before it starts getting too cold.
People enjoy plenty of activities including hiking, camping, bird watching, and other adventures in nature. Plenty of wildlife can be seen while out on the trail like deer, birds, moose, and Katahdin Arctic.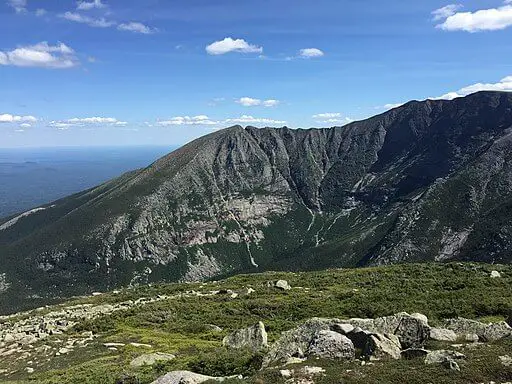 3. Sugarloaf Mountain
Height: 4,249 feet
Location: Franklin County
Mountain Range: Rangeley-Stratton
A part of Maine's Northwestern Mountains, Sugarloaf Mountain is the third tallest mountain in Maine at 4,250 feet. The mountain is part of Carrabassett Valley, residing in Franklin County.
Besides being known as one of the highest mountains in Maine, the northside of Sugarloaf is a very popular skiing resort. The Appalachian Trail also passes close to the summit, within a mile of the peak.
Sugarloaf is a difficult hike that requires an elevation gain of around 2,200 feet and is 5.3 miles long for the round trip. It's recommended to visit between May and October to fully enjoy the incredible views and beautiful sights.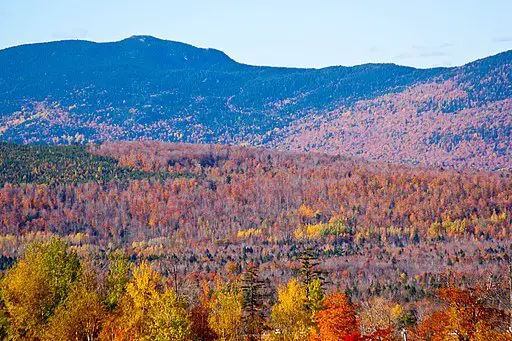 4. Crocker Mountain
Height: 4,229 feet
Location: Carrabassett Valley
Mountain Range: Appalachian Mountains, Rangeley-Stratton
For those interested in the Appalachian Trail, Crocker Mountain offers a great day hiking experience at over 4,000 feet. The trails for climbing Crocker are relatively easy, starting out flat for the first mile of the hike.
There's a glacial cirque located in between the main summit and the lower summit, called Crocker Cirque. Within the cirque, there's a small pond which you can actually hike to and visit via the Appalachian Trail.
The only trail to the summit of Crocker is from the Appalachian Trail. It starts at 1,400 feet of elevation and climbs to almost 3,000 feet throughout a total of 5.2 miles.
5. Old Speck Mountain
Height: 4,170 feet
Location: Grafton
Mountain Range: White Mountains, Mahoosuc Range
Located east of the border to New Hampshire, Maine's 5th highest peak is the most northern peak of the White Mountains.
As part of the Mahoosuc Range, the trail up to Old Speck Mountain is usually heavily trafficked and is 7.34 miles out and back from Newry.
For activities on the mountain, it's common to see people hiking, snowshoeing, and just exploring the area with friends and pets.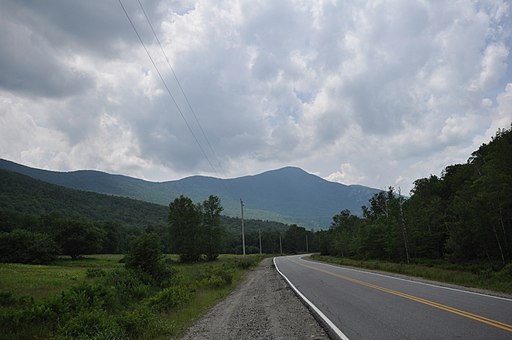 6. North Brother
Height: 4,150 feet
Location: Piscataquis County
Mountain Range: Appalachian Mountains
Flanked by Fort Mountain to the Northeast, North Brother is the northernmost 4,000-foot mountain in New England. Often referred to as the "Brothers", on the Southwest is South Brother Mountain which has a smaller peak height.
There are two access points to reach the summit which are the Marston Trail and the Mount Coe Trail. On the south and east sides of North Brother, there's water that drains into Wassataquoik Stream and then into Penobscot Bay.
7. West Peak
Height: 4,144 feet
Location: Stratton
Mountain Range: Appalachian Mountains
West Peak is one summit that makes up Mount Bigelow, including Avery Peak, The Horns, Cranberry Peak, and Little Bigelow Mountain. The mountain is named after Timothy Bigelow was actually climbed the summit for observations in 1775.
The peak offers one of the best viewing experiences in all of Maine, and for all kind of activities.  Common uses for the trail are hiking, running, and rock climbing.