Tired of being stuck inside? Ready to get out and explore the cold and snowy days?
If you're ready for a new adventure, consider heading out to try the best winter hikes in Maine. Winter hiking is very different, but I promise the different scenery and less populated trails make it well worth it!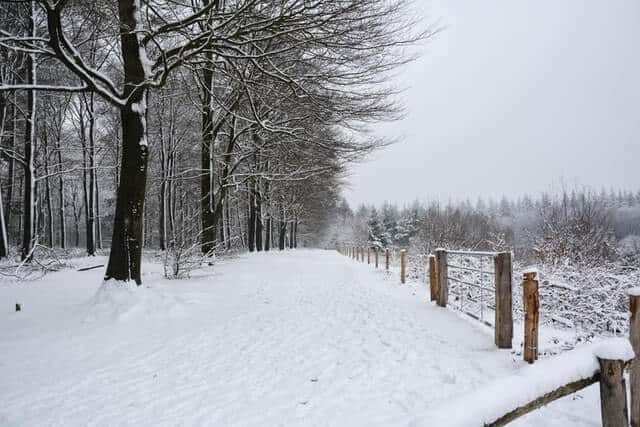 Best Winter Hikes in Maine
Here are the top hikes that you should enjoy during the cold snowy winter months!
1. Camden Hills State Park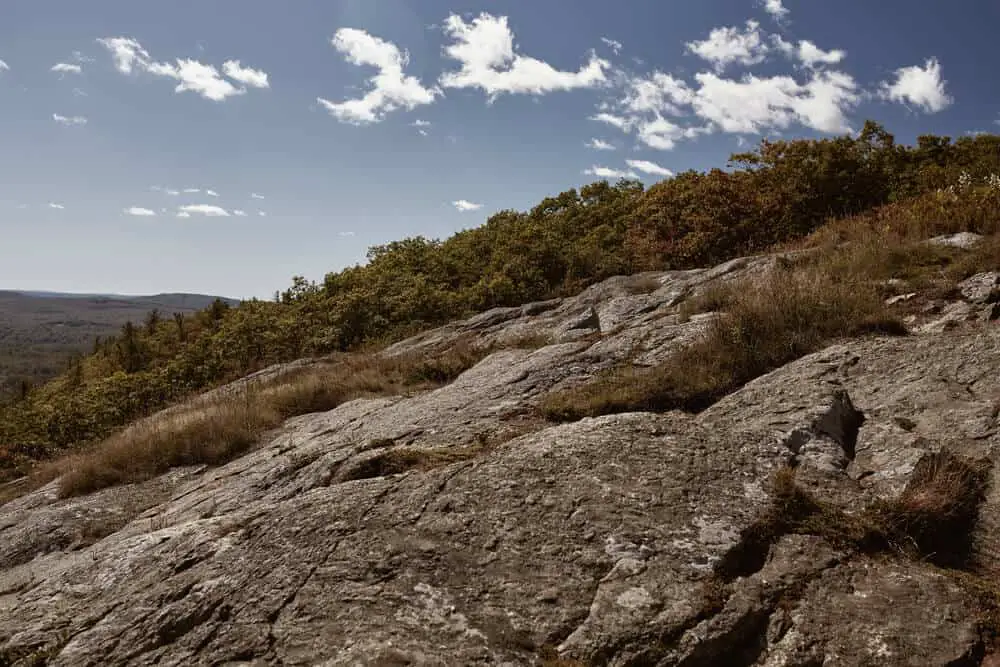 Camden Hills State Park is one of the best and largest networks of hikes in the state of Maine. There's a good amount of variety in the trails available, with a total of 8 different hikes ranging from .3 miles all the way to 2.5 miles.
In terms of difficulty, there are a couple of trails that are easy and perfect for beginners, while the majority of the trails are moderate. No matter what level of hiker you are, there is something for everyone at this state park.
At this location, there are plenty of activities going on during the winter. There will usually be people hiking, cross-country skiing, snowshoeing, snowmobiling, and camping.
Because these trails in Camden are so short and connected, this is the perfect place to go hiking during the winter. Find the trail below that best matches your desired hike and get out there to enjoy the colder weather and snow!
Trails:
Megunticook Trail (1 mile, moderate)
Adam's Lockout Trail (0.3 miles, easy)
The Ridge Trail (2.5 miles, moderate)
Jack Williams Trail (1.6 miles, moderate)
Slope Trail (1.5 miles, moderate)
Zeke's Trail (1.3 miles, moderate)
Summer Bypass Trail (0.8 miles, easy)
Multi-Use Trail
Distance: 9 miles
Difficulty: Easy, Moderate
2. Great Pond Trail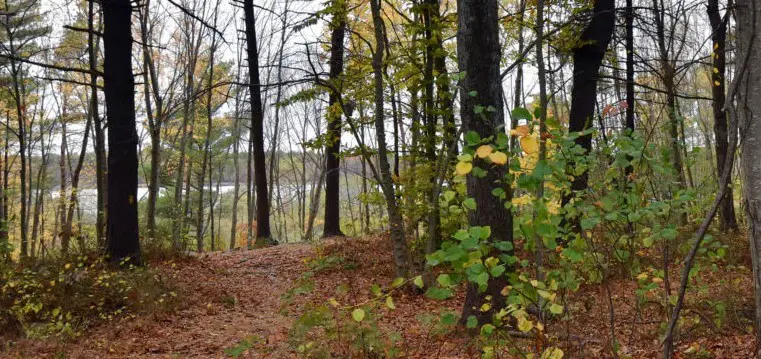 The Great Pond Trail gives a good experience of walking through fields, forest, woodland, and even ends with a nice view of Great Pond. Most of this hike follows a boardwalk and only has a small amount of grade change.
Normally this trail goes over the wet marsh with a raised boardwalk, but during the winter can be walked over in different locations. The path doesn't necessarily need to be followed during the winter months when the ground is harder and covered in snow.
Distance: 1.5 miles
Difficulty: Easy, Moderate
3. Forest City Trail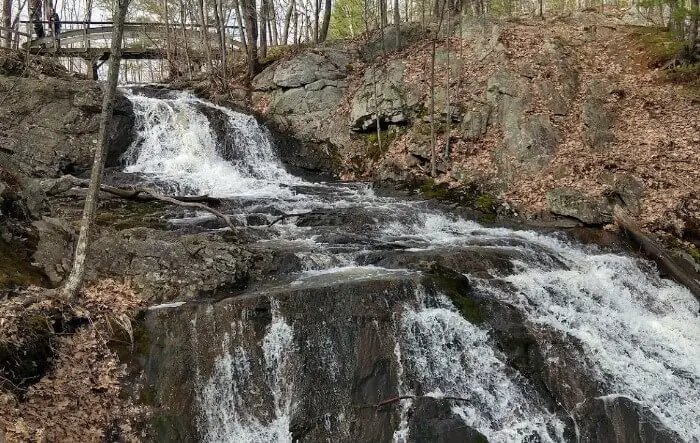 With 9 different trails, 5 school campuses, and 2 nature preserves, the 10-mile trail of Forest City is a perfect hike to try out in the winter. Enjoy a unique way to view Portland by following this one-way moderate hike that is well maintained by all users.
The hike can be started at the Stroudwater River Trail by entering near Blueberry Road on the South. After hiking for a short while you'll come across the Fore River Sanctuary and a view of Portland's only waterfall, Jewell Falls.
Distance: 10 miles
Difficulty: Moderate
4. Highland Farm Preserve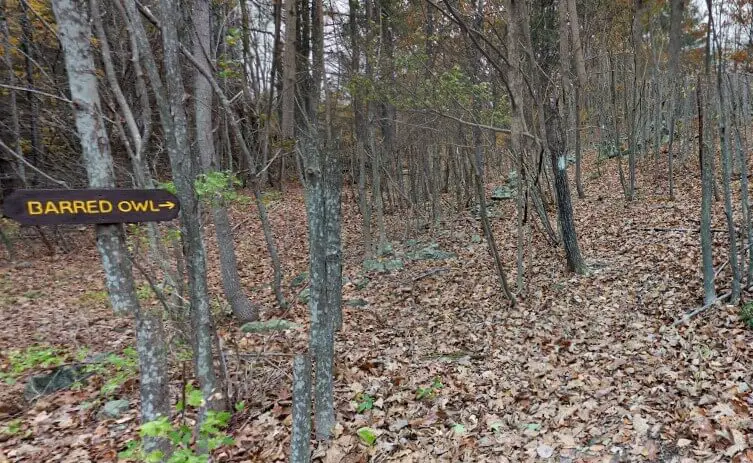 The trails at Highland Farm are available and often used year-round for hiking, snowshoeing, and cross-country skiing. At this preserve, you'll find plenty of parking and a nice viewing platform to look out at the fields and Boulter Pond.
Just like many other popular hikes in Maine, there is a network of available trails that differ in length and difficulty. Because of surfaces like dirt, woodchips, and gravel, the area is nice to visit and explore when there's some freshly groomed snow on the ground.
If you do visit make sure to note and follow the rules:
Remove all litter and follow the carry in, carry out policy
Dogs are allowed on the trails but must be leashed
The Maine hunting laws apply at this location
The trails are open year round from dawn all the way to dusk
Distance: 2 miles
Difficulty: Easy, Moderate
5. Vaughn Woods Memorial State Park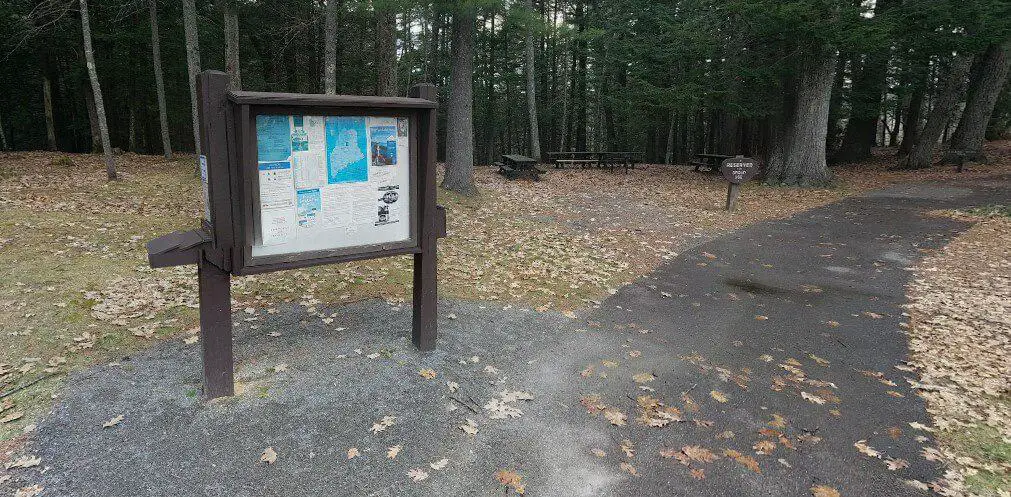 At 160 acres, this park located in Southern Maine offers the perfect destination for your next winter hike! If you enjoy viewing and appreciating nature, you'll be glad to know sights like hundred year old trees and ancient streams can be found throughout these trails. The streams that you can normally view in the summer feed out to the Salmon Falls River, and still provide a nice calm view in the winter months.
Hikers that travel here will find a good mix of tempo and activity. Some of the trails listed below will have steeper slopes that might want to be avoided depending on how much of a workout you want. But one thing is true, all of these trails guide you through a mixed forest and give scenic overlooks throughout.
Trails:
The River Run Trail (0.8 miles)
The Birdle Path Trail (0.7 miles)
Distance: 3.7 miles
Difficulty: Easy, Moderate
6. Mount Agamenticus – Ring Trail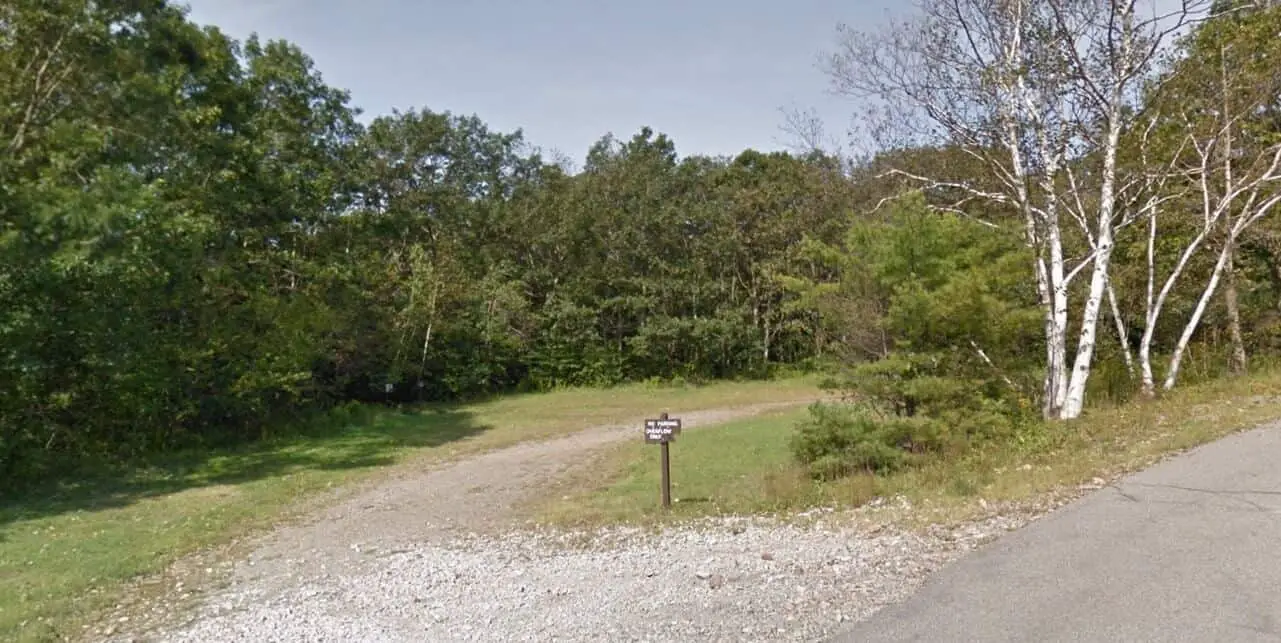 The entire trail system of Mount Agamenticus comes out to around 7.6 miles, while the Ring Trail measures 1.5 miles long. This trail is a complete loop that gets a lot of foot traffic throughout the year and is located near Cape Neddick.
Since the Ring Trail is easily doable by hikers of all skill levels, it's the perfect place to bring the kids or dog to enjoy some easy activity and see all kinds of wildlife.
Distance: 1.5 miles
Difficulty: Moderate, Difficult
7. Gorham Mountain Trail
Enjoy the views of coastal mountains and a rocky coastline while hiking this 525-foot summit. The Gorham Mountain Trail also showcases widespread views of Mount Desert Island, Frenchman Bay, and various other islands.
This trail is more difficult than the others on the list, especially with snow on the ground since it leads up a vertical cliff. It'll be worth the long hike after you visit the numerous stopping points and view the cliff features and pleasing scenery.
Distance: 3.5 miles
Difficulty: Moderate