It's no surprise that having less weight on your back while hiking can help with endurance, comfort, and happiness. One of the best ways to do this is to carry a lighter backpack.
This can be done by either reducing the weight of your items or by carrying a lightweight backpack. Let's find out how important the weight of your empty backpack really is.
How much does an empty backpack weigh?
An empty backpack will weigh between 1-6 lbs. Ultralight backpacks range from 1-2 lbs while other hiking backpacks range from 3-6 lbs. The design, materials, and maximum recommended load all factor into the weight of the backpack.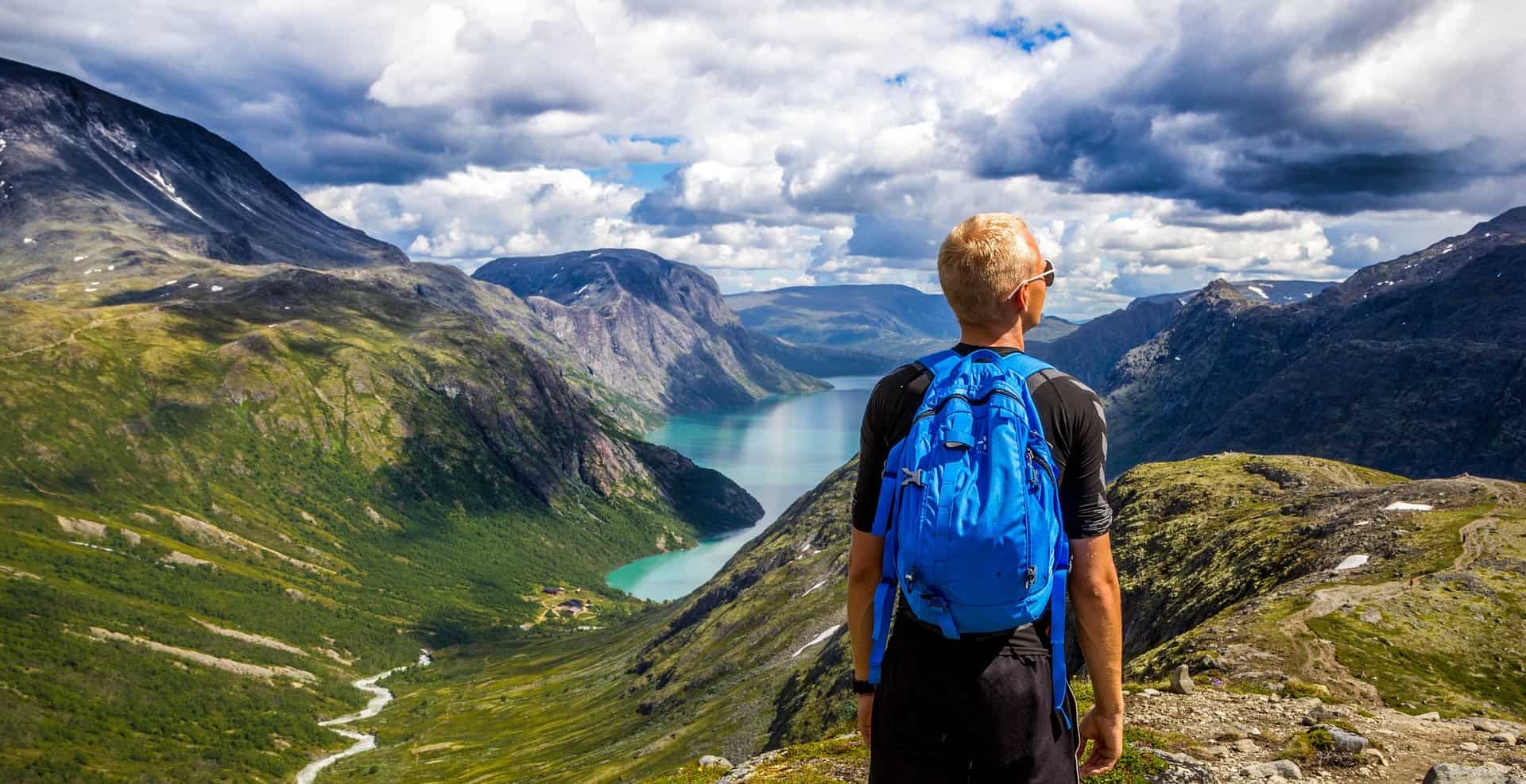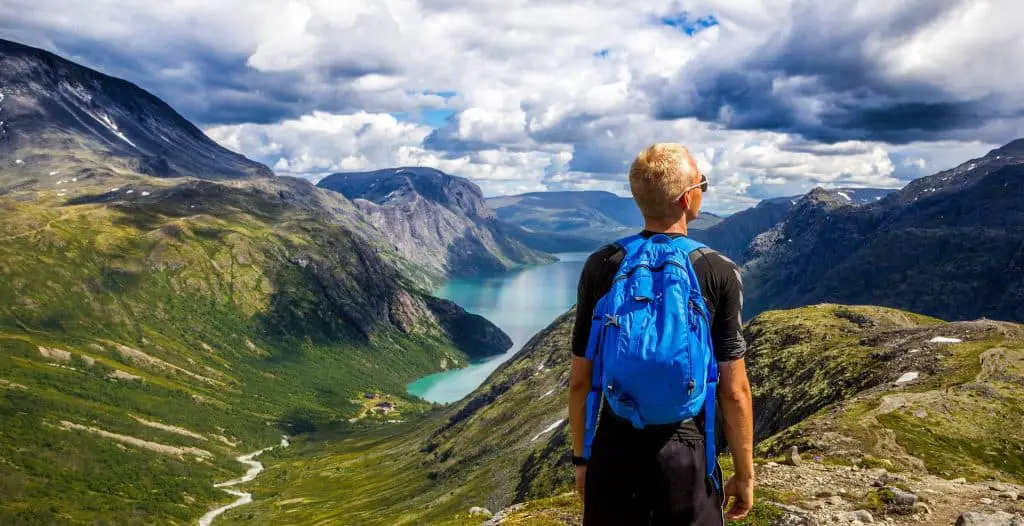 Backpack Categories
One way to manage the weight you carry is to have different types of backpacks that can handle different load ranges. There are various types of backpacks, which all come with different standards. That makes it a little tough to get an average weight and answer to this question.
REI has broken them into the following categories:
Minimalist – Anything under 12 lbs
Ultralight – 12-20 lbs
Lightweight – 20-30 lbs
Deluxe – Anything over 30 pounds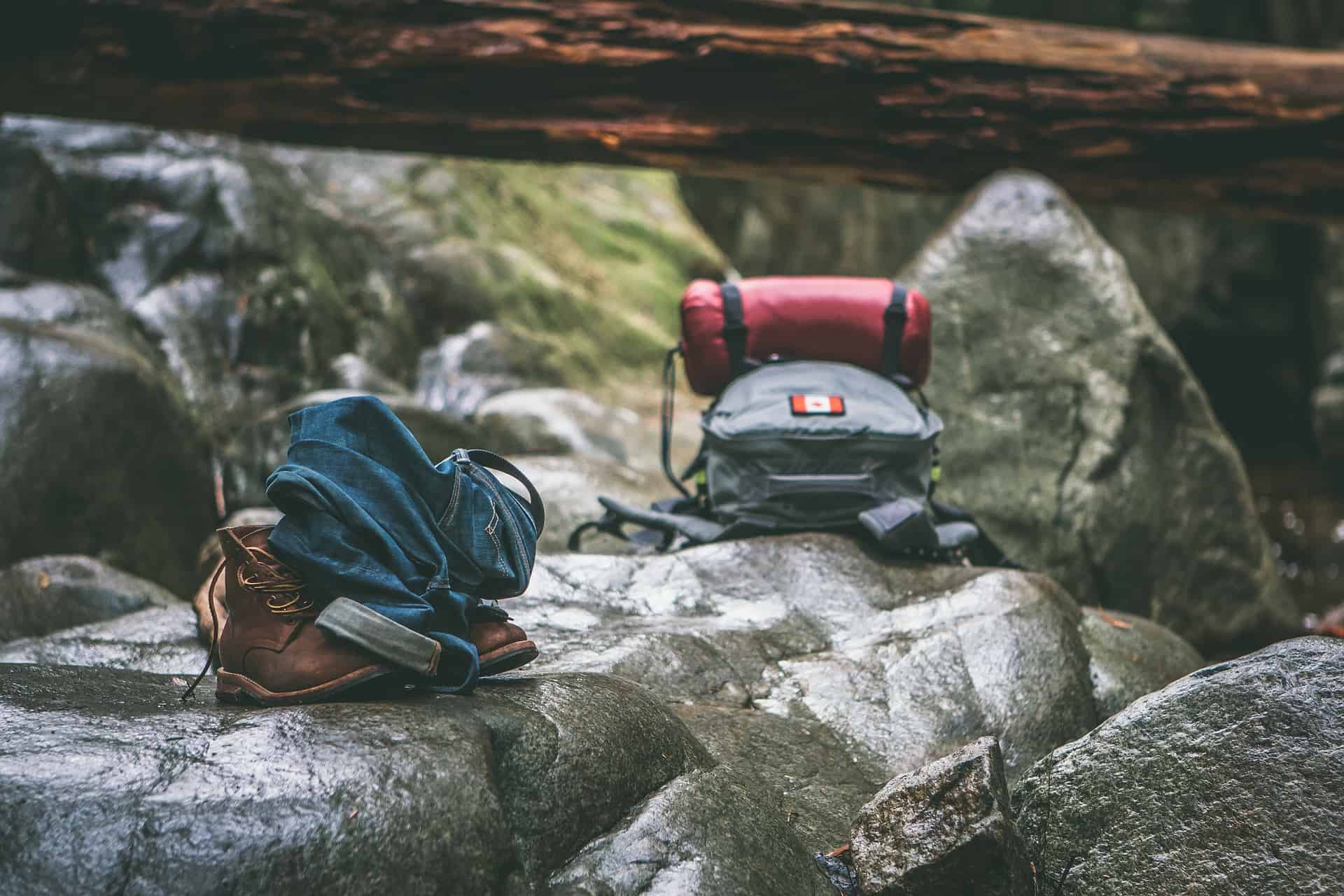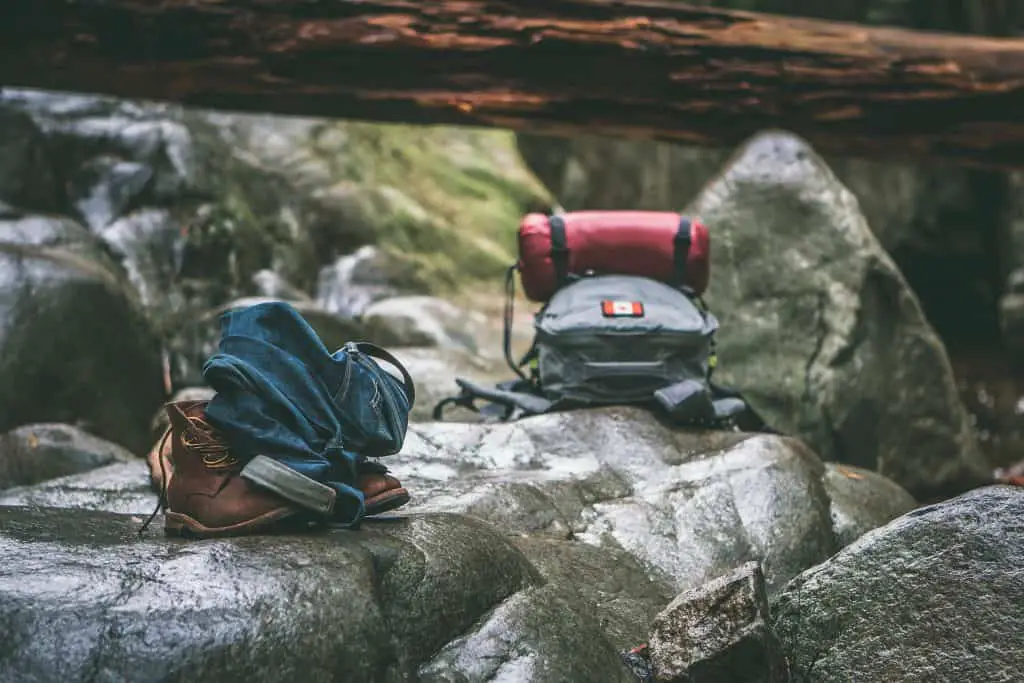 Now, these weights are broken up by total pack weight, but we can still get some valuable information from it. It allows us to see the range of weights that people often carry, from under 12 pounds to over 30 pounds.
We're interested in the weights of an empty backpack, and the best way to figure that out is to look at the base weight of various backpacks. We'll be looking into ultralight and traditional packs as they have a good difference in average weight.
Empty

Ultralight Backpack Weight

Ultralight backpacks can actually carry a surprising amount of weight. Most people using ultralight packs are aiming to keep everything below 15-20 pounds. Especially since the rule of thumb for backpacking is to carry no more than 20% of your body weight.
As we mentioned above, the material of the backpack has the largest impact on the weight of an empty backpack. Most ultralight backpacks and traditional backpacks are made from one of the following materials:
Nylon
Polyester
Polypropylene
Canvas
We've gone through and looked at a few of the popular ultralight packs to get an idea of the average weight and volume.
| Backpack | Weight | Volume |
| --- | --- | --- |
| Gossamer Gear Mariposa | 1 lb 9 oz | 60L |
| Gossamer Gear Gorilla | 1 lb 7 oz | 40L |
| Ultralight Adventure Equipment Ohm 2.0 | 1 lb 3 oz | 63L |
| Hyperlite Mountain Gear 3400 Porter 55 | 1 lb 9 oz | 55L |
| ZPacks Arc Blast 55 | 1 lb 3 oz | 55L |
| Granite Gear Virga 2 | 1 lb 2 oz | 50-58L |
| Gossamer Gear Murmur | 0 lb 9 oz | 36L |
| Mountainsmith Zerk 40 | 1 lb 3 oz | 40L |
If we average out these eight backpacks we get a weight of 1 lb 4 oz and a volume of 50.4L.
Durable and lightweight backpack with multiple compartments for all of your hiking gear. Includes a lifetime warranty.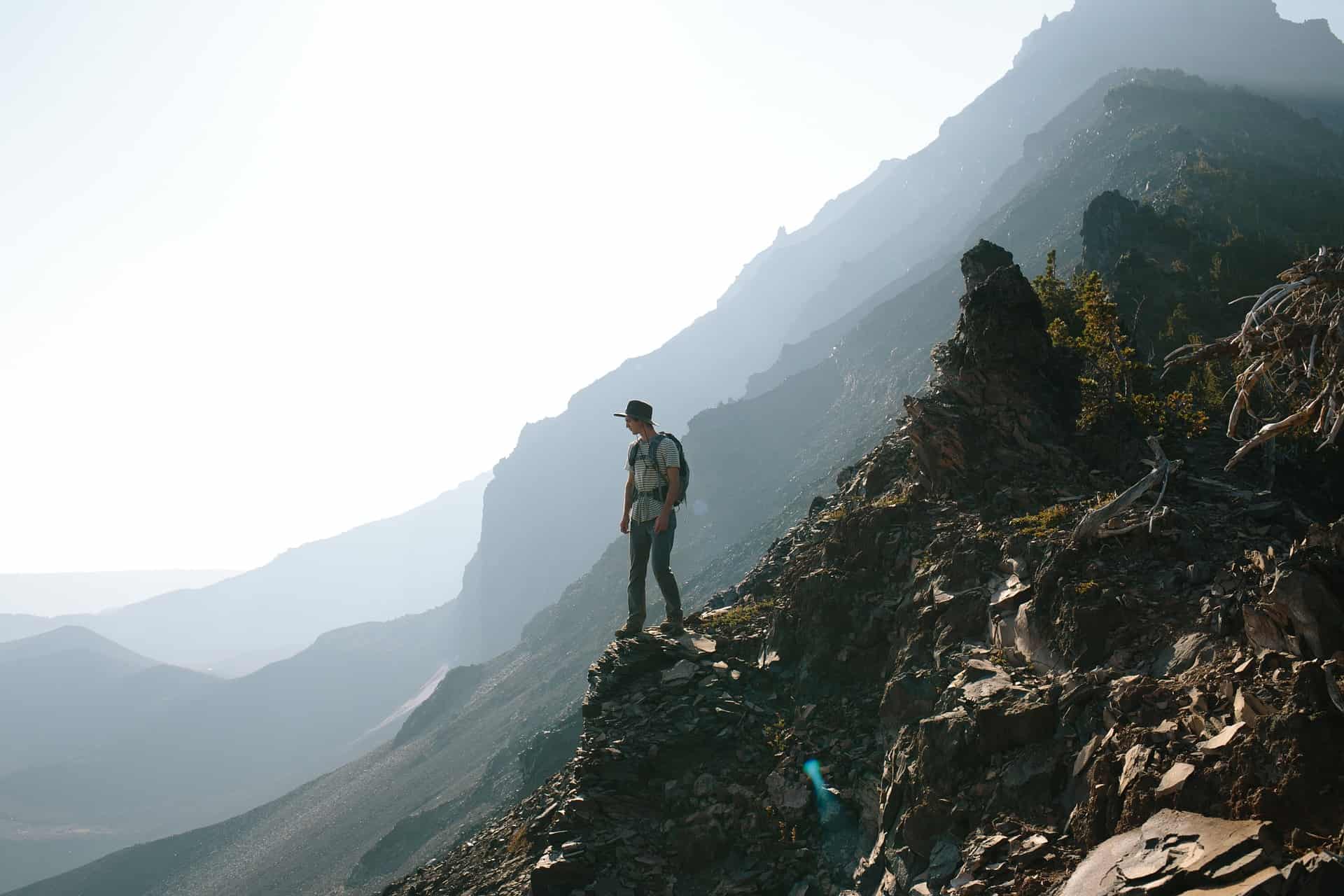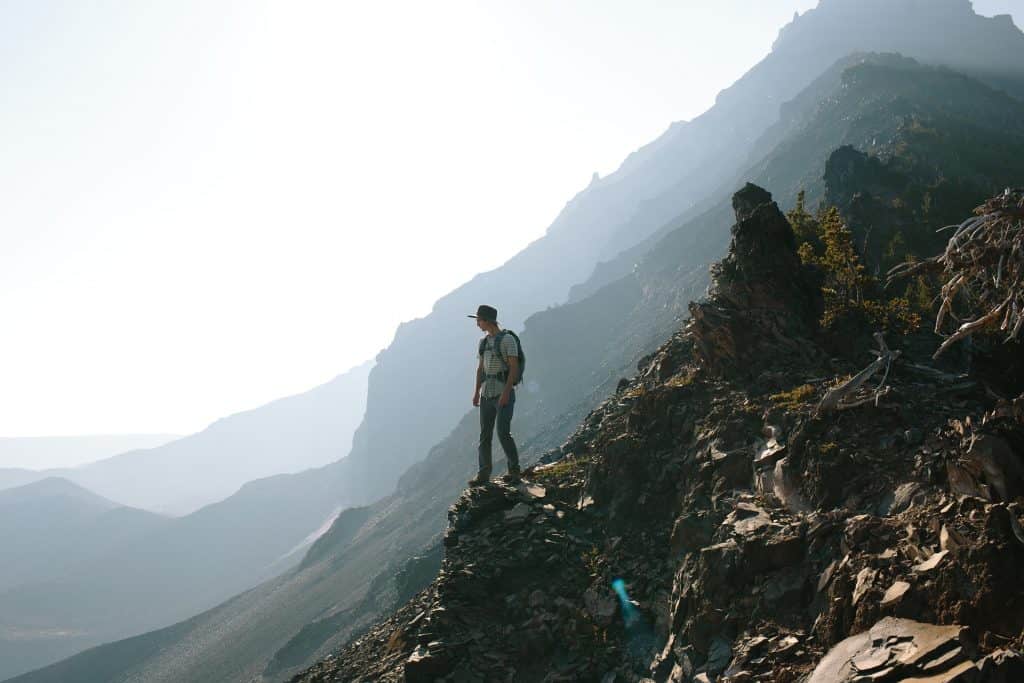 Empty Traditional Hiking Backpack Weight
The biggest difference between your traditional backpack and an ultralight is the base pack weight(the weight when it's empty). Because ultralight backpacks are designed to lower that empty weight, they lack some features that traditional packs have.
This means your traditional backpack will come with more compartments and additions compared to the ultralight.
So how much extra weight is added from these additional specs?
| Backpack | Weight | Volume |
| --- | --- | --- |
| REI Co-op Traverse 70 | 4.72 lbs | 70L |
| Osprey Aether Pro 70 | 3.96 lbs | 70L |
| The North Face Griffin 65 | 5.10 lbs | 65L |
| Osprey Volt 60 | 3.88 lbs | 60L |
| Gregory Zulu 55 | 3.69 lbs | 55L |
| Osprey Xenith 105 | 5.67 lbs | 105L |
| Gregory Baltoro 65 | 4.84 lbs | 65L |
| Mystery Ranch Sphinx 60 | 4.80 lbs | 60L |
Again, if we average them out we get a weight of 4.58 lbs and a volume of 68.8L.
Water resistant and durable backpack made with extra thick and tear-resistant
polyester
fiber. Large capacity and multiple zipped compartments.
Final Thoughts
We hope that these average weights helped you figure out how much an empty backpack weighs. There are so many materials and design structures that it's hard to get one answer that fits. Whether you should get an ultralight backpack or a traditional pack is up to the type of hiking or backpacking you plan to do.
If you are having trouble with the weight you've been carrying, I recommend only bringing the essentials with you. The next step if that doesn't work is to look into buying a lighter backpack.
It may not seem like it, but a couple of pounds can make a huge difference during a long day of hiking!