Camping trips are only as successful as the gear you bring. You don't want to lug too much out into the wilderness, though, so it's always better to pack smart, not heavy. This means finding a quality brand with packs, sleeping bags, tents, and everything you need to survive out in the wild.
Marmot vs. Mountain Hardwear: Mountain Hardwear offers a larger variety of outdoor gear and merchandise, although their products are more expensive than Marmot. The biggest difference between both brands is that Marmot has a focus on apparel products, while Mountain Hardwear sells mainly sporting goods equipment.
As outdoor supplies companies go, you're bound to run into Marmot and Mountain Hardwear. These are two of the largest retailers in the market and you'll be happy to know that they both offer quality equipment.
Now, let's take a closer look at both Marmot and Mountain Hardwear to see how these companies compare to one another!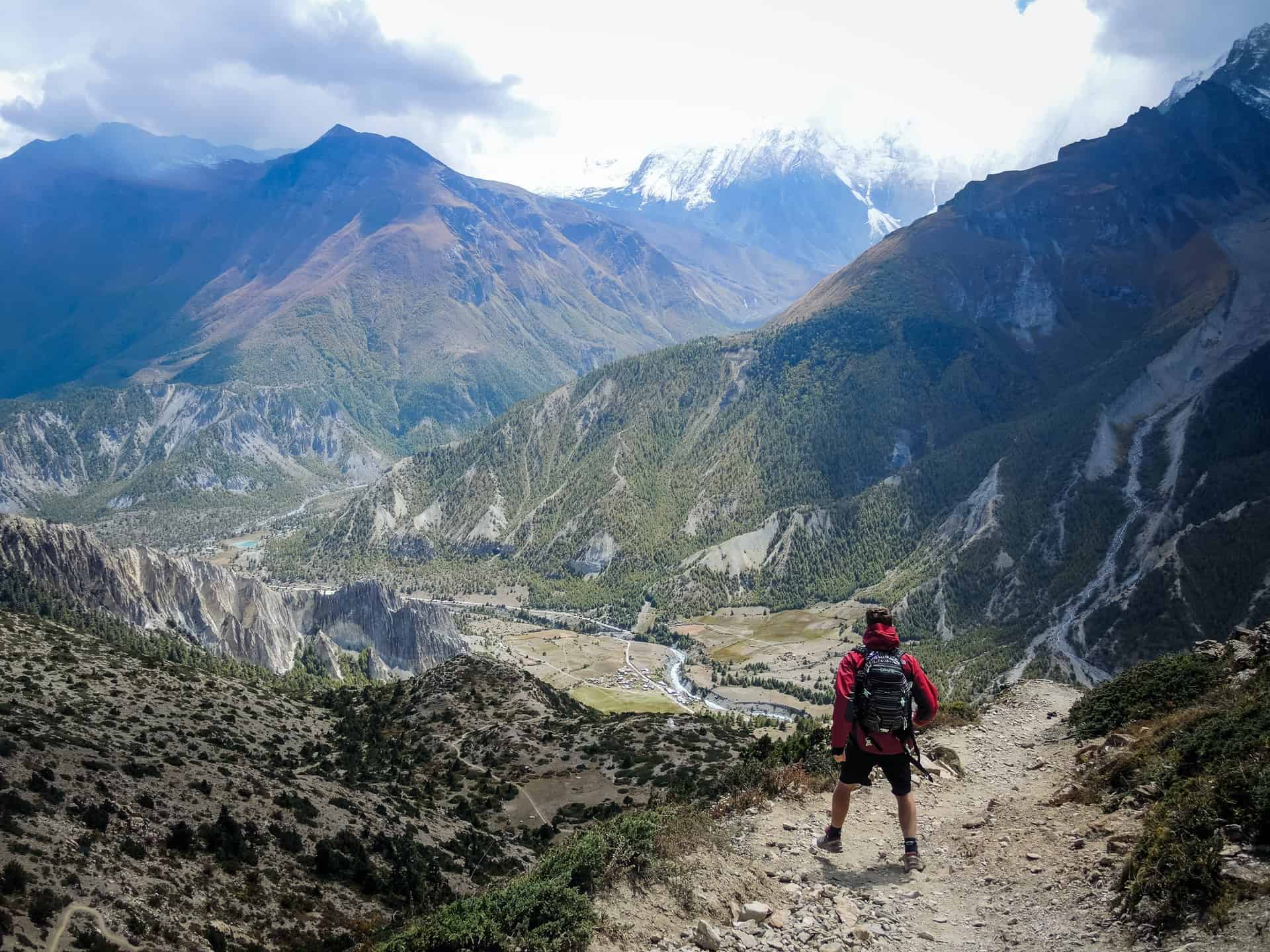 What is Marmot?
View the latest price on Amazon
Marmot is an outdoor sporting goods brand with nearly 50 years of experience in the market. They offer a wide variety of equipment for campers, hikers, rock climbers, and boulderers. If you need something to tackle the great outdoors, odds are that Marmot has it.
Marmot currently stocks sleeping bags in down, synthetic, and ultralight options guaranteed to meet any camper's budget. They also carry packs that range in sizes from a 10-liter day pack up to a 42-liter long-trekking bag.
Marmot's main selling point, though, is their wide selection of clothing. You can find trekking pants, jackets, coats, shirts, and socks all available through Marmot.
What is Mountain Hardwear?
View the latest price on Amazon
Mountain Hardwear is a younger subsidiary of the much larger Columbia sporting goods retailer. Compared to their parent company, Mountain Hardwear offers exclusively high-performance outdoor gear for hikers, campers, backpackers, and rock climbers. If you want some top-of-the-line gear, Mountain Hardwear is your best bet.
They offer packs in a wide variety of sizes, from 10 liters all the up to 72 liters. As well, Mountain Hardwear has various ranges of tents, sleeping backs, and accessories all rated for particular activities and climates. If you need a tent and sleeping bag fit for camping at the base of Everest, they have what you need.
Marmot vs. Mountain Hardwear Comparison
Marmot
Mountain Hardwear
Makes apparel, tents, sleeping bags, and backpacks

The warranty covers product defects

Reduced air shipments by 60% since 2011

Founded in 1971

Makes pants, jackets, tents, backpacks, and sleeping bags

The warranty covers defects in workmanship

Has started to use eco-friendly materials

Founded in 1993
Main Differences Between Marmot and Mountain Hardwear
These are the important factors that should be considered when looking into both brands.
Featured Products
The main difference between Marmot and Mountain Hardwear is the focus of their products. While Marmot does offer a solid selection of camping and hiking gear, they are more focused on clothing. Mountain Hardwear, on the other hand, emphasizes its top-of-the-line outdoors equipment.
Price
Another striking difference between these two brands is their price. Marmot has affordable options available for all types of hikers, campers, and backpackers whereas Mountain Hardwear prices their gear for a more luxury crowd.
Which is Better – Marmot or Mountain Hardwear?
If you are looking for a quality outdoor clothing brand that also offers camping and hiking equipment, we recommend Marmot. They are the more affordable option and have everything you need to get outdoors and enjoy the wild. You will, however, have to find a tent elsewhere.
If you want a premium sporting goods store that stocks every possible piece of equipment you could need, Mountain Hardwear is your go-to. They have tents, packs, sleeping bags, accessories, and clothes all suitable for the hottest of hikes to the coldest of camping trips.
However, opting for Mountain Hardwear's upscale quality will cost you more than Marmot. If you need top-of-the-line gear, this likely won't be an issue but if not, you can easily make do with the less expensive brand.
Mountain Hardwear vs. Marmot Sleeping Bags
Marmot makes great budget-friendly synthetic sleeping bags that give you a warm and cozy feel. Although they can be heavier and require more space than other brands, they're still a good option for shorter trips.
Mountain Hardwear has more expensive options like the Bishop Pass 15, which is warmer and lighter than most of the Marmot sleeping bags. This bag is lightweight because it's been altered and tailored to have less room in the sleeping bag.
Conclusion
Picking between Marmot and Mountain Hardwear depends entirely on what you need. If you're only looking for a pack and a sleeping bag, Marmot will do the trick.
However, if you want to camp at the base of one of the seven summits, you'll need to invest in the top-quality gear available from Mountain Hardwear.