Wearing waterproof Danner boots is a great way to keep your socks and feet dry even in the wettest situations. Eventually, the water resistance will begin to fade and they won't work as well at repelling water.
Thankfully there are a few options that you can use to care for and help waterproof your boots.
Here's my step-by-step guide on waterproofing Danner boots and keeping them dry and looking new!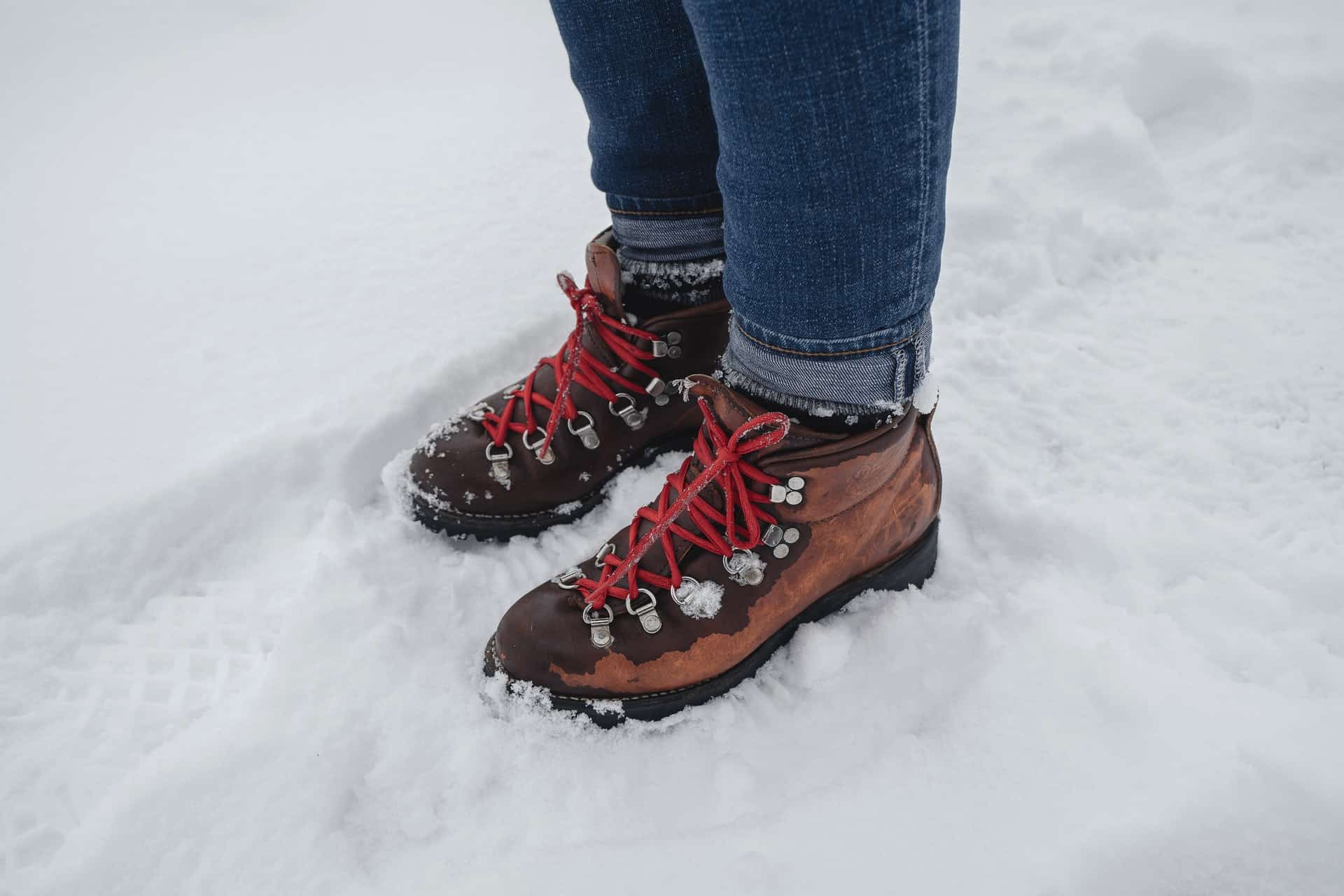 Materials Needed
There are only a few key items that you need for this guide.
Danner boots
Waterproofing spray
Warm water
Brush
Waterproofing gel (optional)
What to Avoid
The main thing to avoid when waterproofing your boots is high heat. Most boots have fabric that can become damaged if put through high temperatures like in a dryer.
To be as safe as possible you should read the care instructions for your exact pair of boots.
Avoid these when working on Danner boots:
Direct sunlight
Dryer
Hairdryer
Products that aren't water or silicone-based
How To Waterproof Danner Boots
Follow this simple guide to get the most out of you waterproof boots!
1. Clean the Boots
Before any gel or spray can be applied, your boots need to be clean and free of dirt or mud. Cleaning the boots can easily be done with lukewarm water and a brush or scrub.
Using a wet sponge or brush, scrub the outside material of your boots until there are no visible spots of dirt.
You don't need much water to get the job done, so try to keep excess water away from the boots since we don't want to wait long for them to dry. If it's been a while since you've cleaned the boots, it might take more time to remove the built-up grime.
After your Danner boots are nice and clean, you should wait until they've dried out before moving on to the next step.
2. Apply Waterproofing Spray or Gel
You can either use spray or gel for waterproofing your Danner gear. If you aren't sure which would be better here are some quick guidelines for both options.
Waterproofing Spray –  Good for use on leather, nubuck, or suede materials as well as nylon. Helps to prevent water from getting inside while allowing any moisture to escape from inside the boot.
Waterproofing Gel – Should only be used on full-grain leather products. Usually, it's combined with leather cleaner and conditioner as well.
Once your boots are dry, you can apply the spray from a safe distance. Spray the outside of your boots so that each area is covered in the spray.
If you're using gel, you can use a cloth to spread the gel into the leather material. This will take more time since it needs to be applied deep into the leather pores.
If there is any extra gel on the boots you can wipe it away and continue to the next step.
3. Leave the Boots to Air-Dry
Once you've applied your waterproofing component, your boots are almost ready to be worn outside again! Since the material takes some time to become effective, you should let the boots fully dry before getting them wet.
You should avoid using a dryer or anything with high heat as it could damage your boots or reduce the effectiveness of the spray you just used. I usually leave my boots sitting on some newspaper overnight, and then you know for sure they'll be good to do the next day.
How Often Should You Waterproof Your Danner Boots?
If you apply treatment too often to your boots it can reduce the breathability and overall lifespan. It's recommended by Danner to use waterproofing sprays or gels once a month at the most.
Hikers and backpackers may need to go against this advice if they're traveling into a place with inclement weather, and they know the water resistance won't last that long.
Does Warranty Cover Waterproof Issues?
If the waterproof boots are relatively new and aren't keeping your feet dry there's a chance that Danner will cover the defect.
Before working on waterproofing the boots on your own, you can try reaching out to their customer service to see if they will cover the issue.