To say the Maine outdoors is vast and varied would be an understatement. From the saltiness of the rugged coast to the rolling hills of inland farms, from forested mountains to the deep woods, there's a hike for everyone in the state known as vacationland.
As luck would have it, some of the most rewarding hikes in the New England area can be found within reasonable driving distance of Portland, and other popular locations along Maine's southern coastal region. Dive in below to learn about our favorite hikes in the south part of the state. No matter if you want a short walk after dinner or an all-day adventure into the wilds, this guide will help you to find the perfect hike for your next family trip.
Fore River Sanctuary White Trail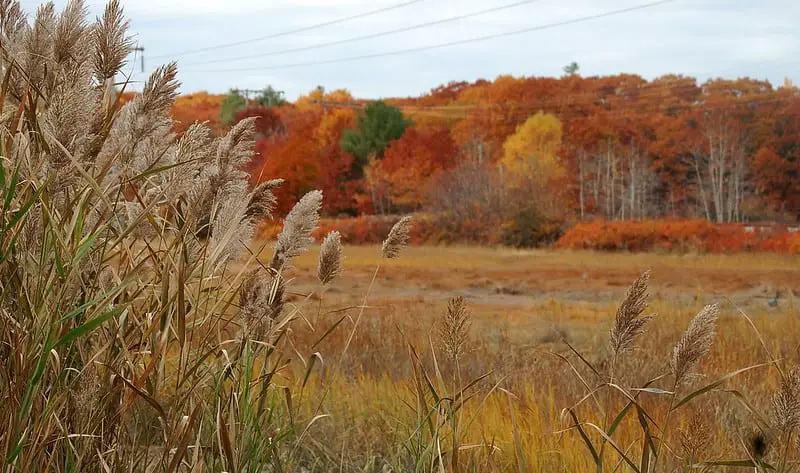 Distance: 2.5 miles
Difficulty: Easy
Pets: Yes, on leash
The Fore River Sanctuary White Trail, also known as the Great Meadow Loop, is a great trail for anyone seeking to enjoy nature in Southern Maine. This trail ventures through many different views and landscapes, including coastal mountains, forests of pines, hemlocks, and hardwoods.
The 85-acre preserve is the home of Jewell Falls, Portland's only natural waterfall, as well as the site of the former Cumberland and Oxford Canal. The lowland area, where salt and freshwater marsh meet, provides top-notch bird-watching opportunities. Overall, this network of trails encompasses some of the most diverse habitats in Greater Portland.
At only 2.5 miles long, it's a great walk to take after dinner or before your day starts in Portland.
Back Cove Trail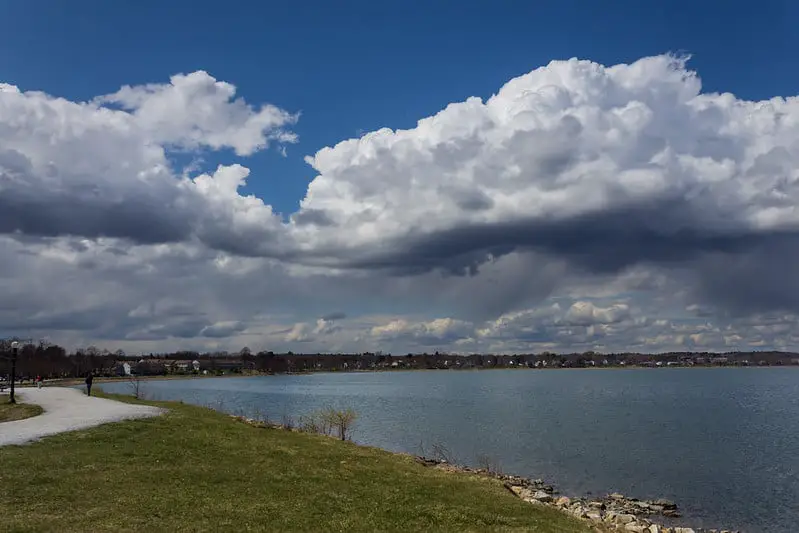 Distance: 3.6 miles
Difficulty: Easy
Pets: Yes, on leash
If you're looking for a relaxing walk and some breathtaking scenery on the water, Back Cove is the trail for you. As one of the oldest and most popular trails in Portland, Back Cove offers great views of the Portland skyline. It is an easy to moderate hike that gives you beautiful views of sailing vessels, sailboats, and even seals as you travel through forested areas.
The loop is about 3.6 miles long and much of it is paved, making it attractive for hikers, runners, and bikers alike. It's a great place for bird-watchers and dog walkers as well. With the scenery constantly changing on this trail, it is popular year-round and there are benches and water fountains along the way.
Stroudwater Trail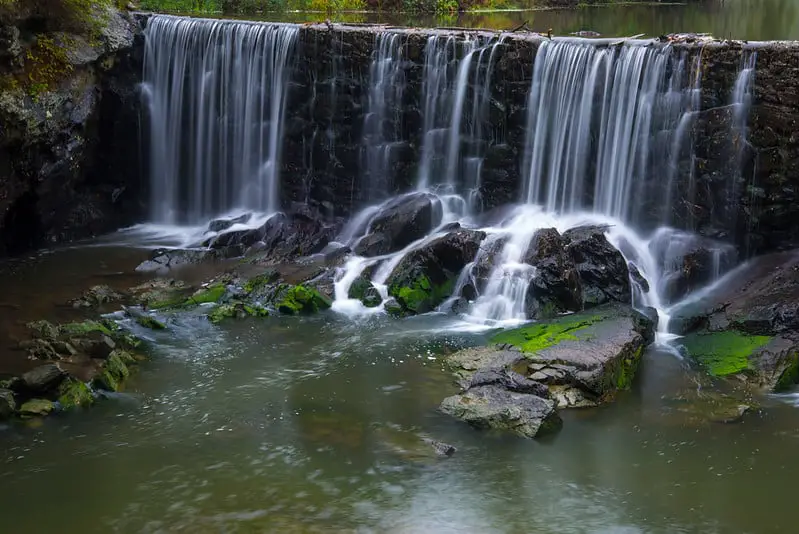 Distance: 3.5 miles
Difficulty: Moderate
Pets: Yes, on leash
The Stroudwater Trail is a favorite in the Portland area, as it offers beautiful views of waterfalls and forests along the 3.5 mile path. The trail is densely wooded and follows the winding banks of the Stroudwater River from the historic Stroudwater Village area to Smiling Hill Farm. The scenery on this trail never gets old because you'll constantly be changing your view from one waterfall or forested spot to another.
This trail is of moderate difficulty, but you will find some steep climbs near the beginning of it. Make sure to be careful while hiking because of loose rocks and roots that may endanger your grip on the ground. Lastly, don't miss out on the famous ice cream and other goodies from Smiling Hill Farm!
Presumpscot River Preserve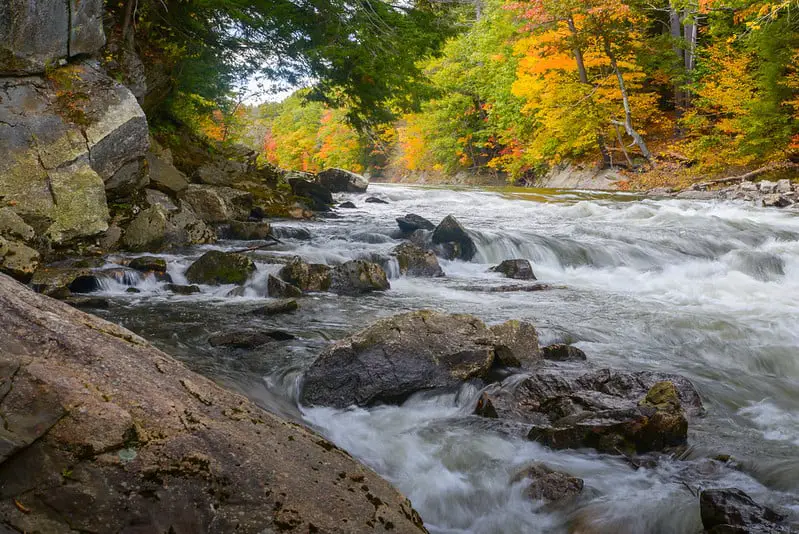 Distance: 2 miles
Difficulty: Easy 
Pets: Yes
The Presumpscot River flows from Sebago Lake to its outlet at Casco Bay. The trail follows a deep ravine away from the residential neighborhood and into the Preserve. The trail is very steep in places, but overall, it is great for first time hikers, families, or those looking for a nice walk in the woods.
This trail is fairly short at just 2 miles (4 miles round trip) and offers a beautiful view throughout. Boardwalks and bridges pass over wet areas, while allowing for mountain bike access. Once the trail reaches the river's edge, signs direct the visitor upstream or downstream, both offering spectacular river views.
Falmouth Nature Preserve
Distance: 1.7 miles
Difficulty: Easy
Pets: Yes, on leash
This area includes trails that are excellent for both hiking and cross-country skiing, depending on the season. Numerous options of trails wind through a young, mixed forest of hemlock, beech, maple, and yellow and white birch. The main trails will lead you along an elevated boardwalk that gives you a gorgeous view of Casco Bay when rising tides allow.
This trail is great for all skill levels because you're always close to the beach. You may even see a few different types of birds or watch fishermen working along the shore as you walk!
Clark's Pond Trail
Distance: 1.9 miles
Difficulty: Easy
Pets: Yes, on leash
This trail is popular for bird-watching, as you'll likely see plenty of ducks and other waterfowl in this area. This trail will lead you through wooded areas and it is very easy and well marked. It does cross several roads, so be sure to keep an eye out in case a car is approaching.
This trail will take you through different kinds of forests on your way to Clark's Pond, which allows for beautiful views of the forest and a chance to see several different specimens of plants along the way. There are plenty of benches located throughout this trail so you can stop whenever you need to get a break or just enjoy the scenery. Plus, you can plan to stop at Clark's Pond to have a picnic to end your hike.
Oat Nuts Park Trail
Distance: 
Difficulty: 
Pets: 
This trail is a great "in-town" hike that will take you along the Presumpscot River. It's not too difficult but it does hit some steep inclines in certain areas, so make sure to use caution when climbing up and down these parts of the trail.
You get beautiful views of the river on this hike, especially at the end of the trail where you will pass by a waterfall that feeds into the river. Overall, this is not a very long trail – it's just over 4 miles round trip. But if you're looking for a short and sweet hike near Portland then this one is a perfect fit!
Forest City Trail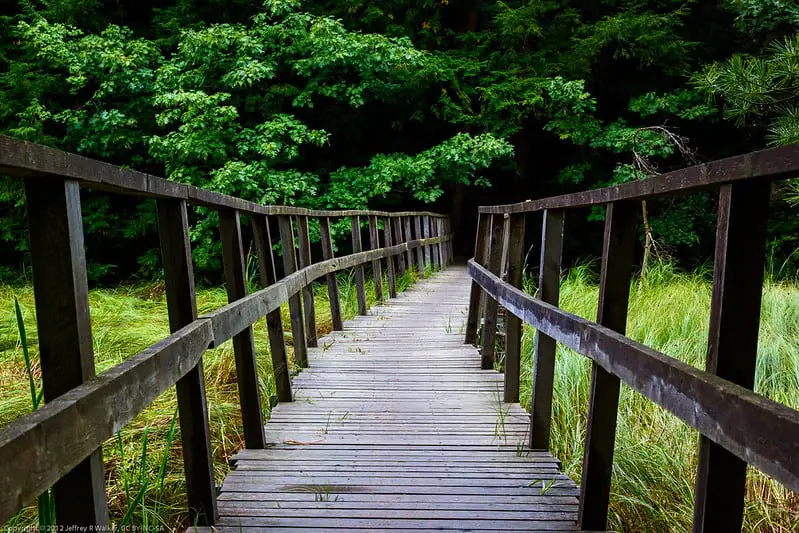 Distance: 4 miles
Difficulty: Easy
Pets: Yes
This trail is great for those who love to walk because it almost entirely follows a walking path. The scenery along this trail never gets old, which is what makes this hike one of the best Southern Maine hikes. The trail is well maintained and very easy to maneuver.
This trail will take you along the Presumpscot River, which allows for some nice river views and several opportunities to stop at benches or platforms that overlook it. The hike is fairly short as long trails go – just under 3 miles round trip. But don't let its length fool you as it is one of the best in Southern Maine.
Mackworth Island Trail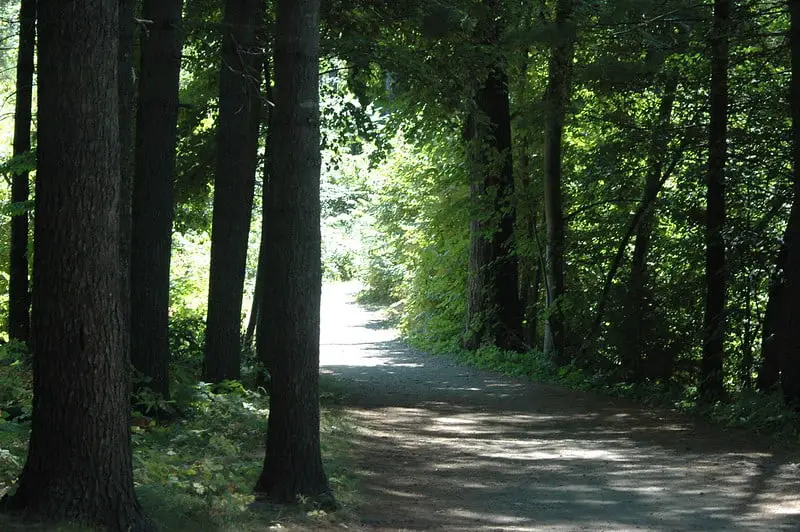 Distance: 1.4 miles
Difficulty: Easy
Pets: Yes
One of the most unique parts of Maine's coast is the plethora of coastal islands accessible by ferry and car. Mackworth Island is a legislated bird sanctuary and is connected to Falmouth by a causeway at the mouth of the Presumpscot River.
The Mackworth Island Trail is great for experiencing Southern Maine's natural beauty from a more isolated vantage point. You'll get some nice views of Casco Bay and you can either bring a bicycle or rent one at the island to ride around on the trails once your hike is over. There are also several different types of flowers located in this area, so if you're a nature lover then this is definitely the hike for you.
Summit Trail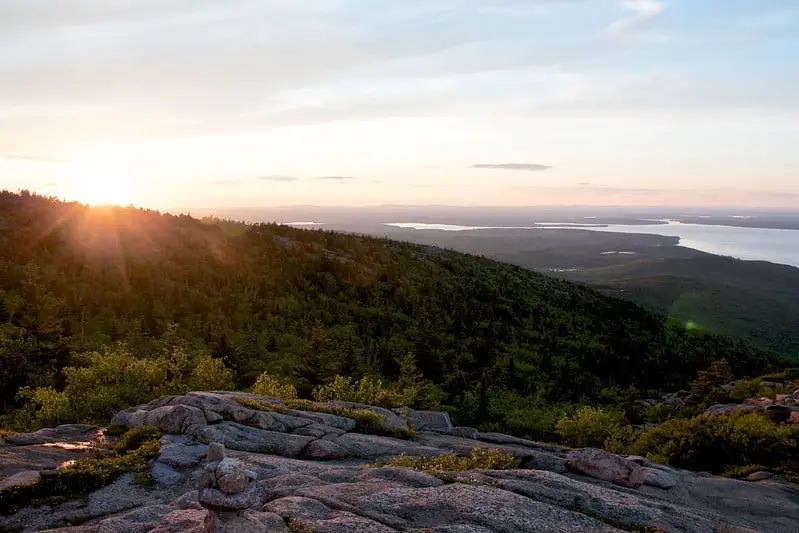 Distance: 5 miles
Difficulty: Easy
Pets: Yes, on leash
If you're looking for an adventurous hike then this one is for you! This trail will take you through forested areas and past waterfalls on Cadillac Mountain in Acadia National Park in Maine. There are several spots to enjoy views of the rocky coastline and you even get a chance to see rugged ocean cliffs, open blue skies, and the forested mountains. Cadillac Mountain is famous as one of the first viewpoints of the sunrise in the United States each morning.
Taking this trail will take you almost exactly 5 miles. The trail is well-maintained and marked for the most part, but as you get closer to the mountain there are some tricky spots where the trail kind of disappears. Just keep an eye out for orange ribbons tied around trees or posts if you decide to take this one on.
Regardless of your objective, Southern Maine has some of the best hikes in the world, from short and easy to long and adventurous. Whether you're looking for a quick walk or an all-day trek, there are plenty of options that will leave your adventurous side fulfilled.