Having the right footwear during an outdoor adventure can get you through grueling trails as well as long and exciting journeys. On the other hand, hiking in the wrong shoes will only cause you potential injury and a lot of discomforts.
Two popular brands for boots are Blundstone and Rossi, and in order to figure out which one is best for you, we'll be looking closely at the pros and cons of both options.
There are a few key differences that can really help you decide, so let's see how they each compare.
What are Blundstone Boots?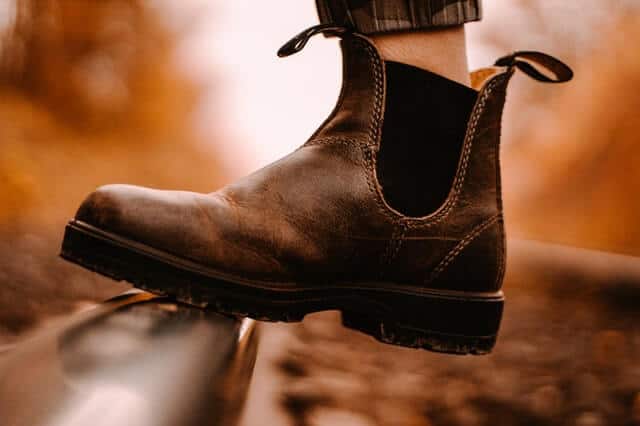 Founded in Tasmania in 1870, Blundstone is a highly reputable brand that boasts a huge global following. Built for rugged terrain, Blundstone boots are generally worn as everyday footwear.
They are a highly versatile, all-in-one footwear that you can not only wear with casual clothes but are ideal for rougher use as well.
The company has since come up with backcountry-appropriate models, including insulated winter boots and steel-toed work boots.
Blundstone boots are slip-on, lightweight, and look like they might not be that durable. From my experience, their boots hold up really well as long as they're taken care of and not used on really rough terrain. These unique boots are made out of one piece of leather that seamlessly molds to your feet, and their relatively thin sole means you won't feel far from the ground.
Pros
Lightweight and comfortable design – Once I've broken in a pair of Blundstones, they're very comfortable to wear. Since each boot is considered lightweight, it doesn't cause extra fatigue on your feet and legs even after hours of wearing them.
Made with high-quality leather material – The main material used to create Blundstones is one complete piece of leather. It's thin and flexible enough to shape your feet while still providing enough support and durability.
Cons
They have to be worn a few times to break in – Any time that I've bought new Blundstones it's taken a good amount of time for them to become comfortable. After a few times wearing them I don't notice that uncomfortable new boot feel, but don't expect to wear a new pair for an entire day at the start.
The sizing of the boots can be different – If you're purchasing your first pair of Blundstone boots it's important to look up their sizing guide before buying. It's taken me a few tried to get a pair that fits perfectly since their sizing is different than many other brands.
What are Rossi Boots?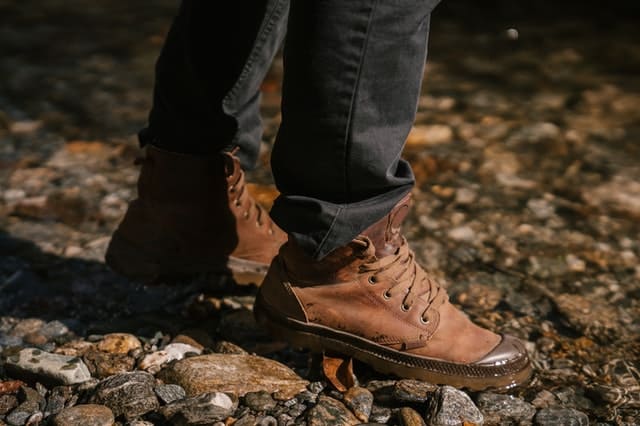 Another well-known footwear manufacturer is Rossi Boots. Established in 1910 and based in Kilburn, Rossi is a reliable footwear manufacturer that produces various types of shoes and boots, generally preferring quality leather materials.
The overall quality of Rossi boots is quite high are they're known to withstand wear for an extended period while still staying comfortable.
It is also worth noting that Rossi deals with the sale of other accessories as well, including footbeds, socks, and belts. As a footwear manufacturer, Rossi produces different boots and you'll find in their collection boots for men, women, dress boots, outdoor designs, work boots, among other varieties.
Pros
Fewer stitches throughout the material – With fewer stitches the boots are more flexible and form to your feet much easier.
Comfortable feel with extra padding – The cushioning on their boots is soft, supportive, and comfortable. A lot of other brands feel sturdy but lack cushioning on the soles.
Cons
They're more on the heavy side for boots – It's hard to notice for the first few hours, but after an entire day of running around in Rossi's you can start to feel weighed down.
Blundstone vs. Rossi Comparison
Overall Quality
In terms of quality, it is quite hard to pick the best between these two footwear manufacturing giants. Both of these boots are made with high-quality leather that's easy to maintain and long-lasting. Leather Blundstones do need specific cleaning instructions so that's important to note.
For Blundstone in particular, their impressive leather uppers are of great quality and their non-slip outsoles offer incredible traction in icy conditions. Rossi boots feature full grain natural kip leather and a high-quality Endura rubber sole that will last for years.
When looking at the bottom of each boot, it's clear that Rossi has thicker rubber support and traction built into their boots.
Comfort
Being comfortable in your boots is one factor that can't be overlooked. For me, Blundstone boots are more comfortable to wear all day long, once they're fully broken in.
Rossi boots aren't bad when it comes to comfort, but they aren't as good as Blundstone which is shown with their popularity among service industry workers. These boots have cushioned innersoles, an air cushion midsole, and a strong leather rear pull tab for additional support.
Durability
Both Blundstone and Rossi make highly durable footwear with strong leather that will last for years if taken care of correctly. You can't go wrong with either option in terms of how durable their products are.
For wet conditions, Blundstone outdoor boots are water-resistant, warm, and feature cushioned heel pad for enhanced shock protection.
The Best Brand For You
Since there's no clear winner when it comes to these two Australian brands, here's my quick guide on which boot and brand you should go with.
Choose Blundstone if:
You want a more stylish boot that's lightweight and comfortable.
Less ankle support is fine with you
Choose Rossi if:
Durability and support are two of the main things you're looking for in a boot
You don't mind a heavier, more sturdy boot
If you do decide to get a new pair of Blundstones, make sure to visit my Blundstone sizing guide to find the best option.
Final Thoughts
Choosing between these two great companies is obviously a tough decision. It all comes down to personal preferences and needs.
Both produce durable, comfy, stylish, and all-season footwear that will certainly appeal to anyone. However, one thing to note is that Rossi boots are relatively heavier thanks to the presence of rubber in their soles.
On the other hand, Blundstone boots have somewhat thinner innersoles, so if you need additional support, you'll need to buy some good innersoles to back up your purchase!