When it comes to buying new shoes the majority of questions from customers are related to sizing. For Blundstones boots, there are plenty of things to wonder about including how do they fit, are they comfortable, and will they stretch?
Have no worries though because the answer to all of those questions can be found down below.
Stick around and find out everything there is to know about Blundstones and how they fit!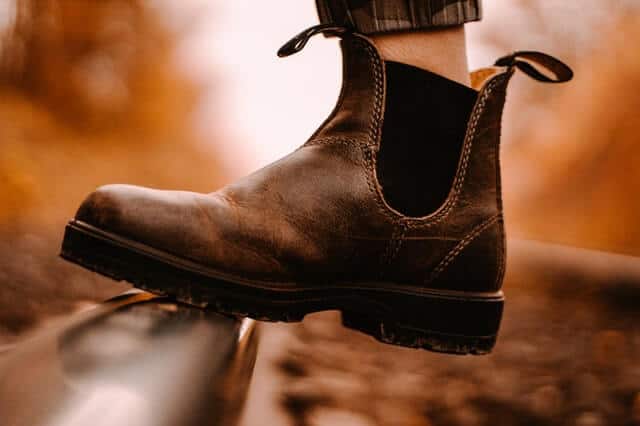 Blundstones Sizing
Finding the right size of shoe is important if you want the best level of cushion, support, and comfort. Of course, it's much easier to get the best-fitting boots by trying them on, but a lot of people prefer to shop online for boots or shoes.
For Blundstones, there are some important things to consider when choosing the correct size for your feet.
All sizes of Blundstone boots are unisex (the only exceptions are Women's High-Top Boots & Women's Heel Boots)
Make sure there's just enough room to fit one finger between your heel and the boot
Although your boots will stretch over time, the length of the boot will not stretch out
The super 550 series comes with extra insoles which allow for adjusted sizing
All Kid's boots have insoles that are removable which can be swapped out as their feet grow
If you prefer trying on the boots before buying, find a store near you here
For those of you that buy shoes and boots online, make sure to check the detailed chart below to see what size of Blundstones you should buy.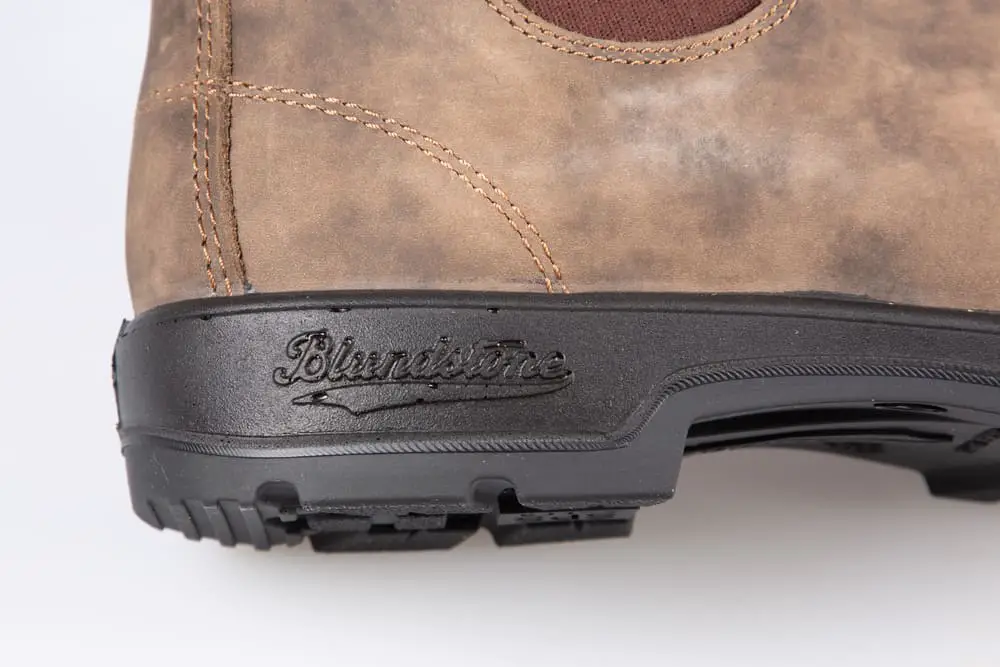 Blundstones Sizing Chart For Adult and Youth
| Size (Women) | Blundstone Size (Women) | Size (Men) | Blundstone Size (Men) |
| --- | --- | --- | --- |
| 5 | 2 | 7 | 6 |
| 6 | 3 | 7.5 | 6.5 |
| 6.5 | 3.5 | 8 | 7 |
| 7 | 4 | 8.5 | 7.5 |
| 7.5 | 4.5 | 9 | 8 |
| 8 | 5 | 9.5 | 8.5 |
| 8.5 | 5.5 | 10 | 9 |
| 9 | 6 | 10.5 | 9.5 |
| 9.5 | 6.5 | 11 | 10 |
| 10 | 7 | 11.5 | 10.5 |
| 10.5 | 7.5 | 12 | 11 |
| 11 | 8 | 13 | 12 |
| – | – | 14 | 13 |
Blundstones Sizing Chart For Kids
| Size (Kid) | Blundstone Size (Kid) |
| --- | --- |
| 8 & 8.5 | 7 |
| 9 & 9.5 | 8 |
| 10 & 10.5 | 9 |
| 11 & 11.5 | 10 |
| 12 & 12.5 | 11 |
| 13 & 13.5 | 12 |
| 1 & 1.5 | 13 |
| 2 & 2.5 | 1 |
| 3 & 3.5 | 2 |
| 4 & 4.5 | 3 |

Do Blundstones Run Big?
Blundstones are known to have a looser fit and run larger than usual. For half sizes, the difference only refers to the width of the shoe, the length remains the same. To find the correct size Blundstone, there should be enough room to fit one finger between the boot and your heel.
As noted above you might have to go up or down a full boot size if they're too long or too short. Each half-size increase adds more leather across the top to expand the width of the boot and make more room. For wider feet, bumping them up 1/2 size should add enough padding and width to comfortably fit.
Do Blundstones Stretch?
With enough time and use, Blundstones will slightly stretch and loosen over the instep of the boot. The length of the boot will remain the same no matter how frequently they're worn. Certain Blundstones will come with removable insoles that can be taken out if the boots are too tight on your feet.
There are a few ways that you can work to stretch out the boots if they don't fit correctly.
1. Use a Boot Stretcher
The simplest and easier way to stretch out your Blundstones is with a stretcher that's designed for it. All requires is you to place your boots on the stretch for a few hours and let them loosen up overnight.
2. Use a Blow Dryer
Using a hairdryer on a low setting, it takes about 10-15 seconds to stretch out a specific part of your leather boots. This is a good choice if you only want to focus and loosen one section only. Be careful not to leave it on for too long and damage the material.
3. Use Newspaper
Dampen some old newspaper and place it inside the boots. After a few hours when they've completely dried out, remove the paper and see if the boots feel any more comfortable once dried.

Breaking In Blundstones
If the Blundstones are rubbing your heel or cramping up your feet they most likely need to be broken in. Follow these tips below to prevent blisters and discomfort when wearing your new Blundstones.
Here's how to break in Blundstones:
1. Limit How Long You Wear Them For
With a new pair of boots there's no guaranteed way to skip the break-in period. If you take new boots and wear them for eight hours the first day, it will definitely be uncomfortable and may be painful.
The best way to limit how uncomfortable they are is to wear them for short amounts of time in the beginning. Putting them on for a few hours here and there will allow the boots to loosen up just as well and will be less of a pain.
2. Put Them on Around The House
Adding to the first tip, wearing your Blundstones around the house is the perfect solution to limiting how long you wear them. For some people, it might be weird to think about wearing shoes inside but stay with me for a second.
Having them on while inside the house means that you can take them off as soon as they become uncomfortable and start bothering you. After an hour you can take them off again and you won't be forced to wear them like you would if you were somewhere else.
3. Wear Thick Socks
Since the leather material in Blundstones is very tight when new it isn't a good feeling when it rubs against your heel. Putting on a pair of thick and comfortable socks will cut down on the rubbing that happens with new shoes.
Depending on how tight the boots are, it might not be possible to add extra padding by wearing certain socks with them. If that's the case then make sure the socks you wear go above the ankle, which should help with extra protection until the boots are worn in.
If you need to return your pair of Blundstones, read this quick guide on their return policy restrictions!