Nothing can ruin a great adventure quite like getting caught out in a storm and getting soaked from head to toe! That's why choosing gear that's durable and waterproof is such an important task to do.
There are plenty of options available that will help keep you dry, but Gore-Tex and Pertex are arguably the most popular waterproof materials used in outdoor garments. So, today I'll be focusing on two different technologies, Gore-Tex and Pertex, and seeing how they compare when matched up against one another.
These two membrane technologies are both waterproof and breathable to varying degrees, but choosing the best waterproof clothing for your outdoor activities also depends on a number of factors, including the fit, brand, and even color!
What is Gore-Tex?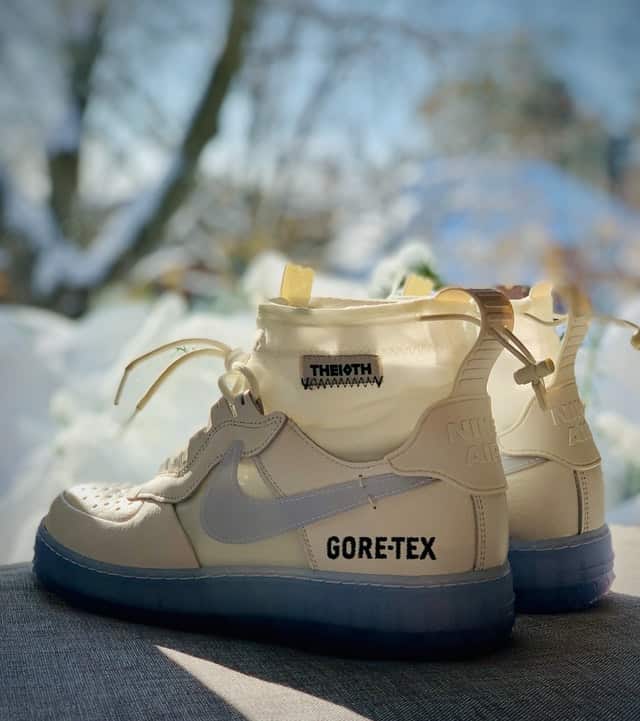 Gore-Tex is simply a fabric technology available in different variations, which fulfill different needs. This amazing brand was established in 1978 and went on to patent ePTFE (Expanded Polytetrafluoroethylene), a highly versatile material that is equally very durable and resistant to moisture.
Regarding performance, Gore-Tex is fully waterproof and water-repellent. What's more, it is wind-proof and extremely breathable and this is why it remains a popular and trusted brand across the globe.
The most important feature behind Gore-Tex's technology is the presence of billions of micropores (9 billion pores per square inch), which play a vital role in wicking moisture away and also make the fabric highly breathable and prevents water from passing through the fabric.
It is also worth noting that as membrane technology, Gore-Tex thrives on three distinct properties, including being versatile, a membrane due to its numerous pores, and a laminate thanks to its construction, which features an ePTFE layer that is expertly bonded between two layers of fabric.
Pros
Gore-Tex is breathable and lightweight which makes it great for activities like climbing and hiking. You won't have to worry about getting trapped in wet socks and shoes when wearing this technology. It's great for letting excess moisture escape instead of building up throughout the day while wearing shoes or boots.
The waterproofing capabilities of Gore-Tex last longer than most other water resistant options on the market. Even if they do start to become less waterproof over time, there are always sprays and rubs that can make just as good at keeping water out as when you first bought them.
Cons
From my experience shopping around, there's a higher cost when purchasing Gore-Tex materials. Even though other brands are cheaper, Gore-Tex has the benefit of lasting longer before needing to be replaced. Whether it's worth spending more money on them depends on your budget, especially since other options like Pertex match up relatively well in comparison.
Gore-Tex requires some maintenance in order to stay as waterproof as they advertise. If the materials become dirty and build up a lot of mud and dirt, they'll become less effective until they're cleaned off.
What is Pertex?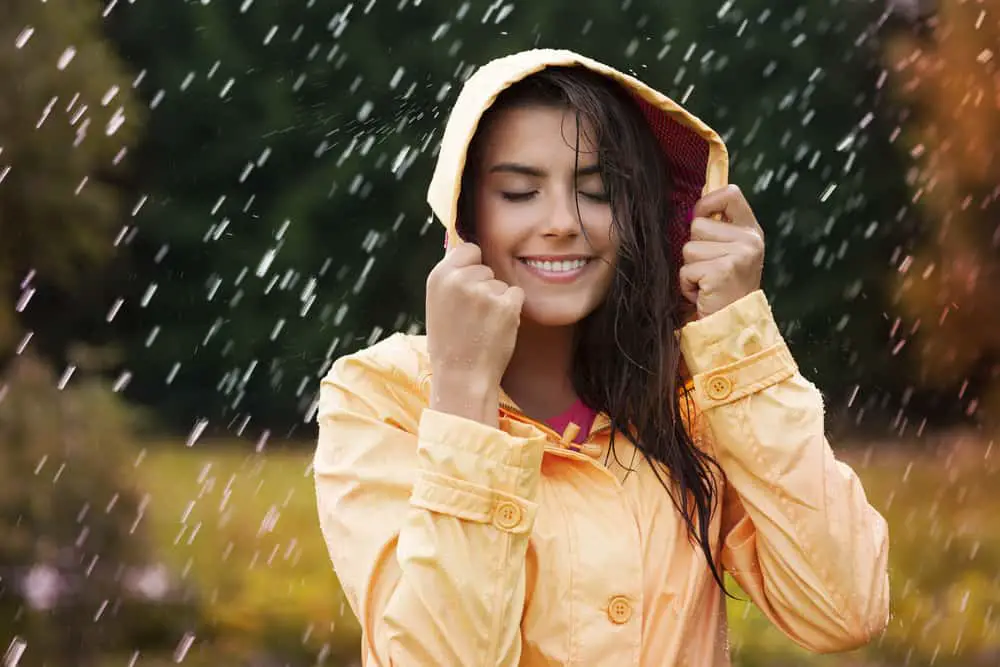 Pertex Shield technology refers to the fusion of technically advanced fabrics with a waterproof and breathable microporous coating. Also developed in 1979, the primary focus of Pertex was to design and create a highly breathable fabric, which would enable moisture to easily escape through the concept of capillary action.
This is achieved through the use of two yarns of nylon, with one being fairly thinner. The thinner elements are placed on the fabric's internal part whereas the thicker ones are placed on the outside.
Through this approach, moisture moves from the inner filaments which are relatively thicker to the thinner ones located on the outside of the fabric, where the moisture quickly evaporates to leave the fabric dry.
Thanks to its high breathability, Pertex was initially used in sleeping bags because it helped prevent both excessive sweating and overheating.
The use of PU layers is also evident in Pertex fabrics, and it helps enhance the overall performance of Pertex products.
Pros
Great for regulating your body temperature and keeping you comfortable while moving around
Uses initiatives to reduce the environmental impact and stays sustainable
More of a budget-friendly option
Cons
Less durable than other waterproofing technologies
Their gear like jackets aren't as breathable as shoes or boots in very hot conditions
Gore-Tex vs. Pertex Comparison
Waterproof Rating
In terms of waterproof performance, Pertex boasts a rating of 20,000mm which means it is fully waterproof. And due to the DWR coating on the fabric, Pertex is also water-repellent.
On the other hand, Gore-Tex's waterproof rating begins at 28,000 and goes way beyond this figure! Like its Pertex counterpart, it is also coated with a DWR finish.
While both are excellent waterproof and water-repellent fabrics, Gore-Tex can withstand heavy rainfall as well as snowfall.
Breathability
Both of these options have fantastic breathability properties. The Pertex Shield is great when you want lightweight jackets and gear that provide good protection against water while remaining highly breathable.
Gore-Tex is built to let sweat or moisture escape even when doing intensive activities like running or hiking. Their membrane is the best overall at being waterproof, windproof, comfortable, and breathable.
Overall, Gore-Tex is widely considered the best breathable fabric available at this time!
Durability
In terms of durability, Gore-Tex clearly edges it once again. But of course, this largely depends on how frequently you use your garment and how well you take care of it. Either way, both options have products like waterproofing spray that can extend the life of the gear.
Cost
While there isn't a massive difference in cost, Pertex is the better option for those on a budget or anyone who's curious about testing out the technology. If you want a product that stays waterproof for longer and you don't mind spending a little extra, then Gore-Tex might be the better option.
The Best Waterproof Option For You
Now that we've taken a good look at what each option provides, it's time to make a tough decision. Since both technologies perform well at keeping you dry even in wetter conditions, here's a quick guide that should help make the choice easier!
Choose Gore-Tex if:
You're fine spending a little more money on keeping dry for a longer time
You want the more durable option that will stay waterproof and windproof
Choose Pertex if:
Budget is one of your main concerns
You're okay wearing products that are less breathable
Final Thoughts
There are some key differences between Gore-Tex and Pertex, but both are solid options if you're trying to get outside and have a good time without getting your feet and body soaked. If you're still unsure about which option is better for you, I would recommend trying out any Gore-Tex product and seeing how it performs for your expectations.
These two are evidently among the best waterproof and breathable fabrics available. And depending on your preference and needs, the above factors should guide you toward choosing the best fabric.