For a lot of people, it's important to get the best quality gear that's long-lasting and worth the money. Patagonia is one of the more popular outdoor brands that's often talked about in the community.
To really understand whether or not Patagonia is a good brand, we'll have to take a closer look at a few different factors.
Some of these are how good their customer service is, how dependable are their products, and what environmental impact and initiatives they have.
Whether you're going mountain climbing in Yosemite or simply looking for a cozy sweater to wear around the house, Patagonia will have you covered.
So, let's explore how Patagonia stands and compares to other outdoor brands!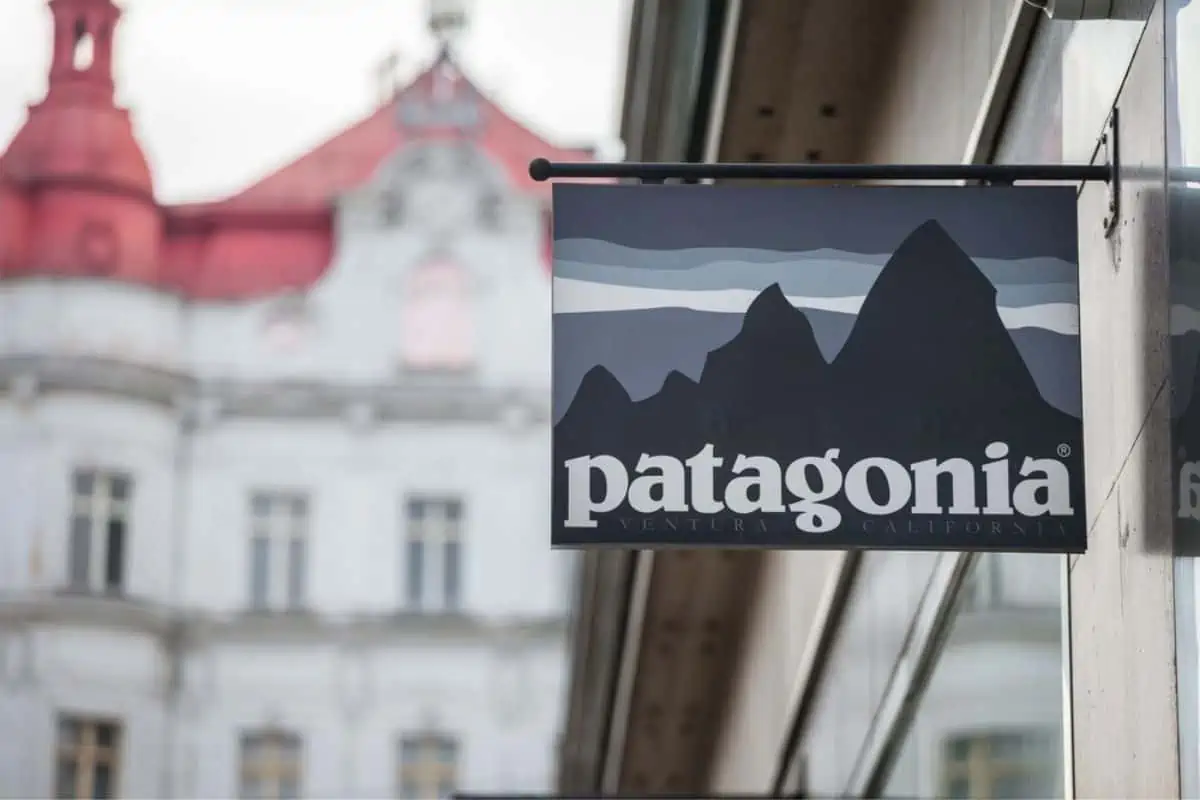 What Makes Patagonia a Good Brand?
Patagonia is a good brand in terms of its high-quality products, excellent customer service, impactful environmental initiatives, and admirable treatment of employees. 
Patagonia is a good brand for several reasons. Firstly, it is considered very good quality. The materials are sourced with quality in mind, the production methods are ethical, and the products are built to last.
The brand releases only a handful of new designs each season, usually keeping consistent with its classic styles. This is because the designs are well thought-out and manufactured unlike many fast fashion brands that design and produce low-quality clothes in a matter of days.
Patagonia is also a good brand because of its environmental initiatives. Many pieces are made using recycled products or eco-friendly, organic materials. Excessive production is avoided through limited designs and production.
Finally, as many brands treat employees poorly, we have included Patagonia's exemplary treatment of its employees as a reason for why it is a good brand. According to employees, the work culture at Patagonia is excellent.
Does Patagonia Have Something for Everyone? 
Another important indicator of a good brand is the diversity in what they offer. Can everyone find something while shopping at Patagonia? Well, if you are a big fan of outdoor adventure and athletic activities then the answer is yes!
Patagonia offers various sizes of many different styles. Though diversity is important to be a good brand, it is also important to do what you do well. Patagonia's niche area is outdoor wear and they do it to the highest quality.
They also offer plenty of different sizes so that everyone can comfortably fit into their gear. The four main fits that they sell are form fitting, slim fit, regular fit, and relaxed fit.
If you're interested in whether the gear runs small or not, I wrote this guide on Patagonia sizing.
Is Patagonia Worth the Price? 
Patagonia is considered a top-tier outdoor brand and the price reflects this. A jacket at Patagonia may cost you upwards of $300 while a sweater may cost around $150.
Though these aren't quite luxury prices, they are objectively higher than many other athletic brands.
So why the high price and is Patagonia worth it? Part of the reason Patagonia is expensive is that it is a good brand in terms of quality and sustainability.
Patagonia goes to lengths to use high quality, natural materials, and eco-friendly methods in the production of its products. This means your Patagonia clothes will primarily be made of organic cotton, wool, cashmere, and the like.
Not only are these materials far better for the environment than synthetic ones such as Polyester and Nylon, but they are also more durable and will hold up better over time. If a Patagonia sweater costs you $150 but it lasts for 30 years, it seems worth it to us!
Does Patagonia Treat Its Employees Well?
Patagonia has around a 4% turnover rate. That is extremely low, especially for retail companies with the size and market power Patagonia has.
In recent surveys, around 91% of the Patagonia employees reported that they're happy at their job and that it's a great place to work. Other companies in the same space report around 60 to 65% of their workers that enjoy working at the company.
Patagonia primarily seeks to employ activists who believe in protecting the environment and standing up for important causes. Though Patagonia encourages peaceful protest, they will pay an employee's bail if they are incarcerated for protesting an important cause and even pay for the legal fees.
This, in addition to Patagonia's initiatives to create an excellent work environment, contributes to why Patagonia can be considered a very good brand.
Final Thoughts
There's a reason Patagonia has been around for so long. It's considered a good brand and continues to live up to this reputation through the years.
The majority of their workers support the business and have continued to work at their company year after year. They also invest well into their communities and produce good-quality gear that works for a wide range of activities.