There are a lot of things that need to be considered when planning a hiking trip. One of the most important things that come to mind is choosing the correct footwear. While many factors need to be thought of in your selection of footwear, it all boils down to how long your hike will take, and what kind of terrain you'll be walking on.
When is the better option for providing waterproof features; M-Select Dry or Gore-Tex?
For activities that take place in hot and humid weather, the M-Select Dry technology provides a great wicking ability that keeps you dry and cool. If you're likely to encounter wet or muddy conditions, Gore-Tex is the better option for comfort and breathability.
While no material for footwear is ever 100% waterproof, there are two materials typically used in hiking footwear that come close. These are the M-Select Dry and the Gore-Tex.
Let's discuss each of these materials and which one meets your needs best.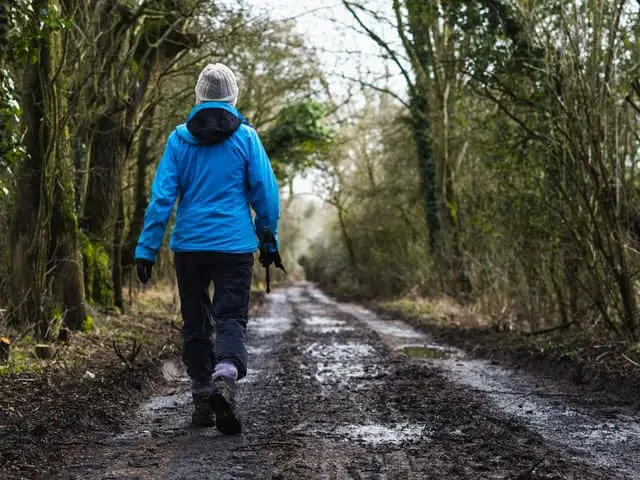 A Comparison of Waterproof Technology
| | | |
| --- | --- | --- |
| | M-Select Dry | Gore-Tex |
| Best for | Commonly used for everyday use and extreme wet conditions | Good against spring and summer rainstorms, puddles, and mud |
| Features | Moisture-wicking, breathability, water-resistance | Waterproof sealing, enhanced traction, breathable material |
One of the most crucial features in the choice of hiking footwear is the waterproofing feature. A pair of hiking shoes or boots need to have some level of waterproofing ability to keep your feet safe from rain, snow, and water.
Soggy feet are not only uncomfortable while you're out in the wilderness, they're dangerous, too. Wet feet can increase your risk of bacterial infections, increased temperatures, and blisters.
Gore-Tex
Gore-Tex is a patented material made of expanded ePTFE or polytetrafluorethylene. This material is a thin layer that features pores smaller than a water droplet. In fact, these pores are 20,000 times smaller, blocking any kind of liquid from entering the shoes.
It is applied between the lining of the shoe and the outer material, providing waterproof ability that prevents rain, snow, and water from entering the shoes.
While the pores in the membrane of Gore-Tex are 20,000 times smaller than a water droplet, they are 700 times bigger than water vapor. This means that it can release sweat from the inside of the shoes, helping your feet stay dry despite being submerged in water, such as when you're wading through streams and rivers.
Gore-Tex is a brand on its own and it's not particularly owned by a specific footwear brand.
Several hiking footwear brands use Gore-Tex in their shoes, such as Merrell and Salomon.
M-Select Dry
The M-Select Dry material, on the other hand, is a technology solely owned by the Merrell footwear brand. This is their in-house waterproof material, which they apply to their shoes as well as apparel products.
The M-Select Dry is meant to be used on everyday apparel and shoes, which makes it more breathable than Gore-Tex.
The material was designed to provide waterproof abilities and breathable technologies to provide both protection and comfort for the wearer. It's meant to keep your feet dry from outside elements, while also featuring a wicking moisture technology that releases sweat away from your feet.
Conclusion – M-Select Dry vs. Gore-Tex
The choice for choosing which materials depend on your preference, as well as the conditions of the environment where you're planning to hike.
Both materials can help prevent water from getting inside your shoes but Gore-Tex is more efficient in keeping water away. But in terms of wicking ability or breathability, M-Select Dry does better in this department.
If the weather is hot and humid, we suggest the M-Select Dry for its excellent wicking ability to keep your feet dry from its own sweat.
If the terrain and climate of your hike feature more wet surfaces, such as streams and rivers, or if you're hiking in rain and snow, then the Gore-Tex technology will fare better in these conditions.