If you like to go hiking, seriously go hiking, then you know which are the good shoes to have and which ones to never look at again. Your feet have had to go through the sad trial and error of trying out different brands of shoes until you found Merrell.
Merrell is one of the leading companies when it comes to durable footwear. They formed in 1981 and by 1983 were making premium hiking boots. They have expanded to shoes for all walks of life as well as clothing and other accessories you might need to get through your adventure.
Where Are Merrell Shoes Made?
The majority of Merrell shoes are made in the United States and various Asian countries. Originally, Merrell operated exclusively in the United States until it was purchased by a company in 1987 and the main production was moved overseas. After 10 years, Merrell was bought by Wolverine World Wide and expanded to being sold in over 22 countries.
If you are going to spend extra money on quality hiking boots, you probably like to know where the products you are buying are being made. So now that we know where Merrell shoes are manufactured let's look into the history of when they were only an overseas product?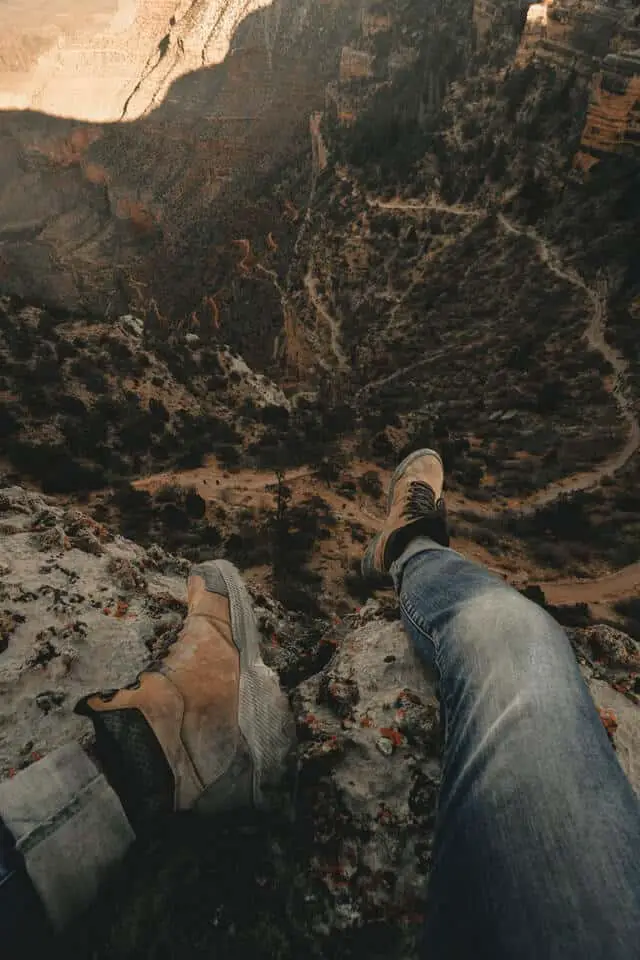 What Company Owns Merrell Now?
The company that purchased Merrell sold it to Wolverine World Wide in 1997 which was great news for Merrell. Wolverine World Wide has been around since 1883 with various names, but they have been making products for over 100 years.
Wolverine owns some of the most well-known name brands in the shoe game. Still popular today, Hush Puppies have been put out by them since the 1960s. You may also have heard about two little shoe brands called Cat Footwear and Harley-Davidson Motor Company. Wolverine acquired these brands as well.
The History Of Merrell
Wolverine World Wide's purchase allowed Merrell to operate out of their Michigan factory. Worldwide has factories in Michigan and Boston. Merrell operates it's headquarters out of Rockford, Michigan.
With the help of Wolverine World Wide, Merrell was able to expand in 2007. Not only putting out some of the most popular hiking and walking shoes, but they were also able to get their feet wet in the accessory and clothing areas.
They are transparent with their production from start to finish, which you can find on their website. They also list all of the charities they support and the materials they use and where they come from. So if you are wanting an American made and produced boot for work or play, then Merrell is a company you need to check out.
Where are Merrell shoes Sold?
Merrell shoes are sold on the official Merrell website and various Merrell outlet stores found in most states. They can also be bought in know stores like Macy's, Basspro, Famous Footwear, Walmart, and DSW.
If you're interested in buying used Merrells, they can often be found on online marketplaces like Ebay, Craigslist, and Facebook marketplace.
You can find the closest location to buy Merrell shoes on their site here. This will ask you for your zip code and will return the best available options for finding and buying shoes from Merrell.
Are Merrell Shoes made in China?
Merrell shoes are mainly manufactured in the United States and are not made in China. Even though the majority are created in the Unites States, Merrell does have some production that occurs overseas in a few Asian countries.
How to tell if Merrell Shoes are real?
The easiest and safest way to check whether Merrell shoes are real or not is to check for the logo. The majority of Merrell shoes have their custom logo in capital letters and placed on the outside of the shoe or boot. If the logo is missing or doesn't look like the official image on the Merrell site, it's most likely a fake pair of Merrell shoes.
Summary – Where are Merrell Shoes Made?
Throughout the years, the Merrell company has moved locations for its main production. The two places that the shoes have been manufactured in are the United States and Asia. The majority of the products are actual made in the United States, with less and less of the production being overseas.
After the well-known manufacturer, Wolverine World Wide acquired Merrell in 1997, there have been multiple divisions across the world where the shoes are produced. This has allowed the company to continue to grow and have over 2 billion in revenue in 2019 alone.