Disclaimer: As an Amazon Associate I earn from qualifying purchases.
In order to decide if Merrell shoes are worth their cost we first need to look into what features they offer. When I'm trying to decide on shoes from a new brand, I like to consider the cost, level of comfort, and durability that the shoes provide.
The Merrell brand has created shoes from the range of hiking to winter boots, so in this review I'll be going over the quality and value of their shoes. If you're interested in the value and worth of Merrell shoes or are wondering about any negatives, stick around for this review!
Are Merrell shoes good quality?
Merrell shoes are designed to be high quality, durable, and worth the money for a pair. Their custom technology such as the FLEXconnect and Megagrip offers the best features that you could need in a shoe. The focus on comfort, fit, and performance make up the Merrell Magic.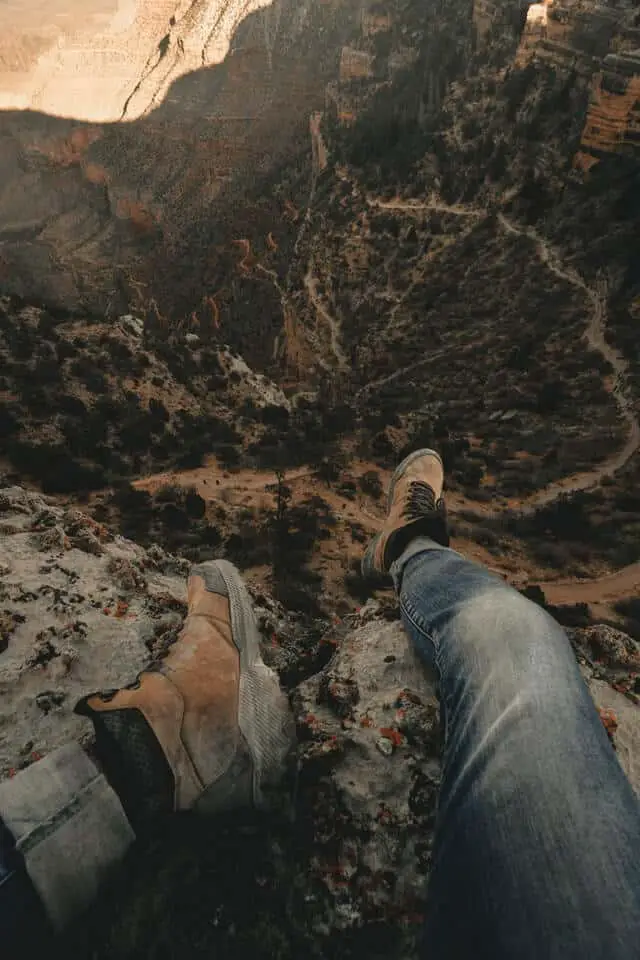 Pros and Cons of Merrell Shoes
Pros
Great grip and traction
Meet requirements and standards for durability and quality
Supportive cushioning
Increased ventilation and breathability keep your feet dry
Some shoes have waterproofing material to stay dry
Created from recycled materials
Reduced landfill use by recycling and technology innovations
Fit true to size while ordering
Cons
Only a 60-day warranty provided
Recent claims of defective shoes
Outer sole can be stiff on certain shoes
Can be too wide for some customers
Main Features
There are three key features that Merrell focuses on when creating their great shoes; comfort, performance, and fit. These three parts are what create the comfort of the shoes and make what they call "Merrell Magic".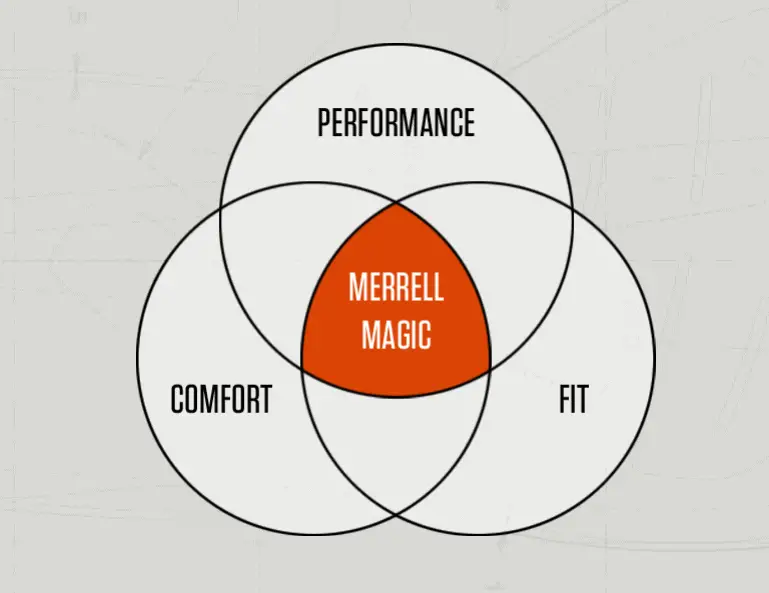 Comfort
To deliver the best comfort to their customers Merrell takes into consideration the weight, cushioning, insulation, and ventilation when designing shoes and boots.
Their technology, FLEXconnect which is made from a resilient foam material, allows the foot to maintain it's natural flexing while in motion. This increased stability while walking and running works on any terrain including rough uneven ground.
Performance
For performance, the four ideas that they focus on are traction, durability, waterproofing, and breathability. People sometimes wonder are merrell shoes waterproof, and oftentimes they are.
Vibram Megagrip is the rubber compound that allows all of the features above to flourish within the shoe. The technology provides great grip and support on all surfaces including wet areas. This is one of the reasons why Merrell makes great shoes and boots for outdoor activities like hiking and camping.
Fit
While creating shoes there is a need to make shoes that fit all types of shapes and sizes, which is why they consider stability, shape, and insoles during the designing process.
The engineered materials that are used to work on the fit part of the shoe are e-mesh, jacquard, 2D knit, and 3D knit. All of these custom knit and woven materials meet the requirements and standards for durability and quality for shoes.
Merrell Reviews
My latest pair of Merrell shoes were bought a little over a year ago, and have held up really well for all the hiking trips I've used them for. Of course, it's important that you know how to wash merrell shoes.
As you can see below, the customer reviews provided on Amazon seem to agree with my personal experience using the brand. The Merrell Men's Moab 2 Hiking Shoe has been rated over 8,000 times and received a great score of 4.6 out of 5. After looking around the majority of their shoes follow the same pattern, and are all around the 4.5 to 4.5 scale.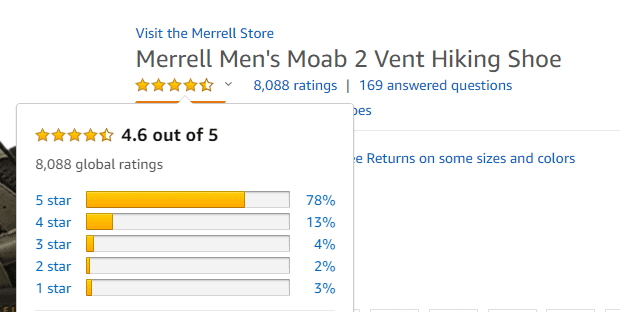 Are Merrell Shoes Good for Walking?
There is an entire collection of walking shoes that are designed to be comfortable and built with great support. The durability of their walking shoes is one great benefit that you'll get from Merrell shoes. Since these are the type of shoes that will be used on even terrain, there's the added benefit of them lasting a while.
Related: Where are Merrell Shoes Made
Even though Merrell makes great hiking and outdoor shoes, many people wear them as an everyday shoe. This could include walking around the park with your dog or commuting back and forth from work. As long as they're comfortable and support your feet and ankles, they can make for great casual walking shoes!
Final Thoughts
Whether you're planning on walking around town or hiking the closest mountain, Merrell shoes are good for any scenario. They offer a great combination of comfort and usability in their products.
I've found myself coming back to them when I'm looking for a new pair of hiking shoes, as the durability that they provide is one feature I love. If you're interested in reading additional reviews or trying out a pair yourself, this pair is what I currently use for hiking!
Resources