If you're a hiking enthusiast, you know just how important it is to choose the correct footwear. You need a shoe, preferably a boot, which is sturdy and has suitable rubber soles to offer maximum traction.
Another preferable quality for hiking boots pertains to water-proof ability. Other qualities of hiking boots include comfort, durability, covered to cap, and ease of cleaning.
Are Palladium boots good for hiking? Palladium boots are good for hiking since they're lightweight, comfortable, and durable enough to withstand most hiking terrain. It's recommended to choose a pair of Palladiums that have good ankle support and shock-absorbent material. For more difficult and dangerous hikes, a pair of boots designed for hiking should be worn instead.
Let's look at the various features of the palladium boots and their suitability for hiking.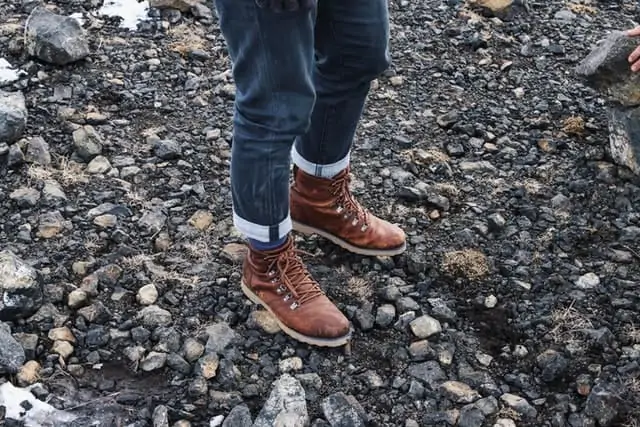 Hiking in Palladiums
One great thing about Palladiums is the diversity in what they can be used for. Here's how their official site describes their general use and overall design ideas.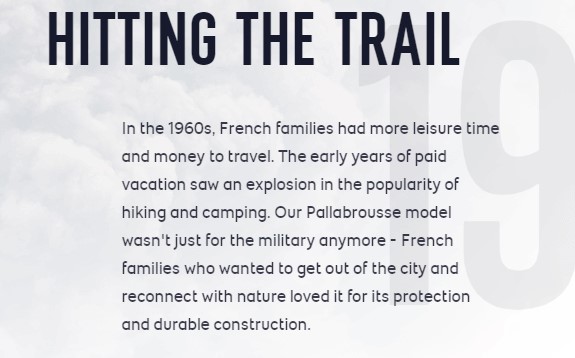 To fully understand whether or not they should be used for trekking, hiking, and climbing I found the following information from others who have worn them in the past.
Very comfortable even after hours of walking in them
Supportive for your ankles
Padding that's soft and comfortable
The price level for the quality is great
Overall they're very lightweight
Here's one user's experience with using his Palladiums for hiking.
They're almost the perfect hiking/boot sneaker for where I live. They dry quickly when I go through puddles and are comfortable for hours.
For easy to medium difficulty hikes you should be fine wearing them, but I wouldn't suggest it for the more difficult and lengthy hiking adventures.
Properties of Palladiums
Rubber Sole
Palladium boots have a sturdy and thick rubber sole that offers good traction. What's even better is that these soles are shock absorbent.
In hot weather, the soles can withstand high temperatures without getting damaged. Although small rocks might get in between the spaces in the sole, this shouldn't be a bother; furthermore, it's common in every other boot.
Comfort
Palladium boots feel comfortable and supportive compared to other non-traditional hiking boots. The padding is strong and absorbs shock while out and about on different terrains.
Toe Cap
Palladium boots have a covered toe cap to protect against any damage when hiking on tough trails. The cap not only serves to protect but also adds to the durability aspect of the boot.
Ease of Cleaning
Depending on how dirty they are, you can either get palladium boots washed in a washing machine or by using soap and warm water to clean them yourself. The canvas material is very easy to clean and the water-resistant properties help prevent dirt and mud from building up.
Shoe Laces
Palladium boots usually come with laces that are relatively weak and could wear and tear quickly. I recommend buying a new pair of laces that are stronger and more durable if you plan to wear them out for hikes.
Tips For Hiking In Palladiums
To make the most of your hiking journey there are a few tips that I'd like to share with you.
Make sure they are snug and tight to your feet
Wear socks with a little padding that completely cover your ankles
Choose a hiking trail with less incline and level change
Canvas Palladiums vs. Waterproof Palladiums
Canvas Palladium boots are lighter and more breathable compared to waterproof palladiums. They are suitable for hiking in hot weather. Their only shortfall is that they could get your feet wet when hiking in muddy or wet conditions.
Waterproof palladiums are likely to shield your feet from any form of humidity when hiking in wet areas or when it rains. Their disadvantage is that they could get your feet all sweaty in warm or hot weather.
Ankle-high Palladiums vs. Low-ankle Palladiums
Ankle-high palladium boots are suitable for basically any hiking condition, including hiking on tough terrains. On the contrary, low-ankle palladiums are better in smooth terrains; tough terrain could get pebbles and debris in your feet.
Conclusion
Palladium boots are generally good for hiking as they possess almost all the requirements for hiking boots. Despite the few flaws, palladium boots are relatively affordable and are the best you could get at such a price in the market.
Just be sure to get a size that snugly fits, otherwise, every other feature will be affected. Sure enough, you'll not be comfortable when your feet move in around the boot, similar to if your toes are all pressed and are hurting.
If by mistake you bought larger palladium boots, you can customize the size using standard rubber insoles.