With so many options to choose from regarding brands, styles, materials, and more, it can be difficult to determine which product to choose when considering purchasing outdoor gear. Every year there is a higher demand for durable, high quality, and sustainable products, which leads to the top brands competing by designing the most innovative pieces of outdoor apparel.
Two of these top brands are Patagonia and Outdoor Research, both of which compare in terms of quality and sustainability. But because of their similar qualities, it can be difficult to decide between one or the other. 
To determine the differences between these two high-quality brands and make a fair verdict, we will be comparing one of the most popular pieces of outdoor apparel: coats. We will highlight each company's materials in terms of durability, tolerance against cold and moisture, and longevity. We will also be comparing the overall cost and whether or not it's worth the price.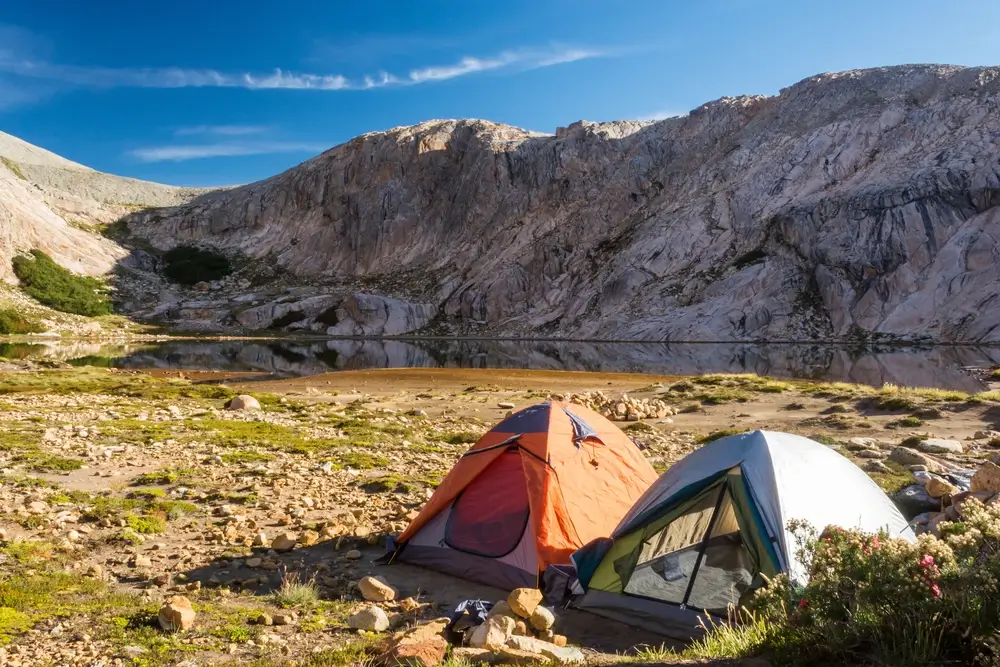 Outdoor Research Overview

Despite not having a global presence like Patagonia and other top outdoor brands, only popular in its home region of the Pacific Northwest, Outdoor Research produces high-quality products that rival those of better-known brands.
Outdoor Research was founded in the 1980s in Seattle by avid mountaineering enthusiast Ron Gregg, who designed his own gaiters to replace his current ones, which didn't perform well on a strenuous hike. He later named these gaiters "X-gaiters," which became Outdoor Research's first official product.
Now, Outdoor Research has expanded its product line to include gear for a wide range of outdoor activities, from camping, skiing, backpacking, and more. Their products are versatile, striking a balance between outdoor activity and everyday use.
Patagonia Overview

This famous brand was founded in 1973 in California, USA by mountaineer Yvon Chouinard. Today, the brand offers a huge selection of outdoor gear, including tents, sleeping bags, water bottles, clothing, and more.
Comparison Between Outdoor Research and Patagonia
Here's out in-depth breakdown and comparison between these top two outdoor brands.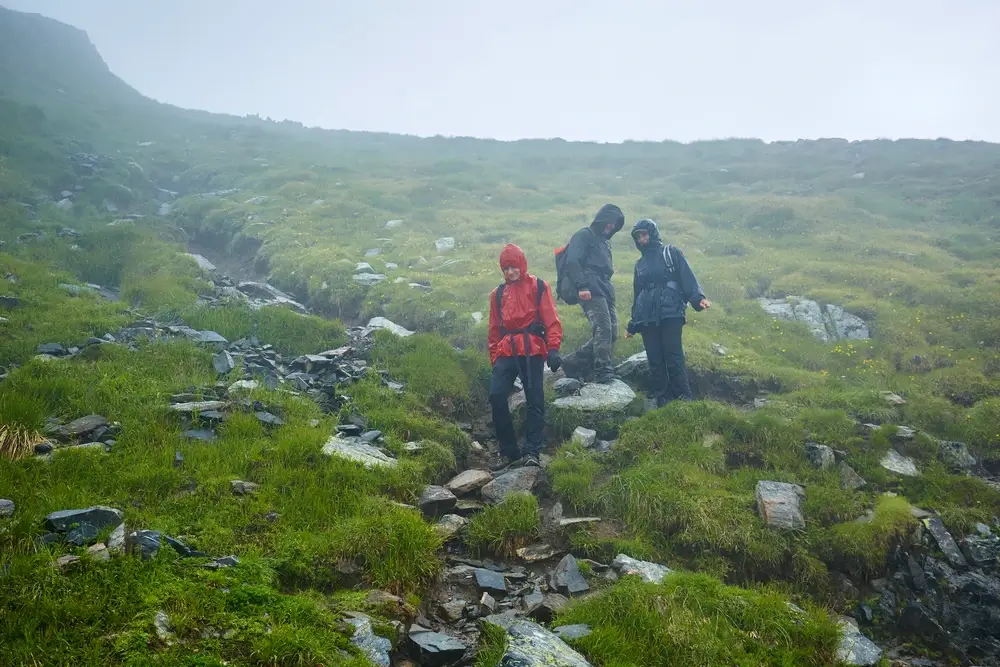 Materials and Manufacturing
Outdoor Research
Like many brands, Outdoor Research uses its own patented materials in its products, such as AscentShell – a waterproof membrane used in its fabric that has been highly successful in keeping its users warm and dry in wet environments.
They use recycled polyester in their products and remain committed to embracing new technology that allows OR to someday soon transition to only using recycled materials in their products.
Currently, Outdoor Research only uses materials approved by BlueSign to monitor and limit the negative impact on the environment. The recycled materials used are traceable and certified GRS, which stands for Global Recycling Standard.
OR's hard-shell jackets have superior protection against the elements, many of them are created using a combination of 40D nylon and patented Gore-Tex Pro in order to keep the wearer warm and dry without sacrificing versatility and elasticity. The lighter jackets use a different combination of materials, so the wearer doesn't overheat during wet weather with mild temperatures.
Fleeces and softshell jackets are lightweight and breathable, but depending on the activity, might not provide adequate protection against the elements.
Patagonia
The brand is particularly hailed for the wonderful insulation of its products that keep the wearer safe and protected against extreme elements.
Patagonia's commitment to sustainability is evident in how they use only responsibly sourced down and use traceable recycled materials in their products. They even sell used merchandise through their "Worn Wear" program, testifying to the durability of their products as well as their commitment to environmental sustainability.
Patagonia backs their products by providing warranties and repair services throughout the country in case one of their products becomes damaged. Their heavier products, such as their coats and down jackets, are great for outdoor use with their lighter fleeces, jackets, and pullovers ideal for everyday use.
Every product is tested using Patagonia's 24 Killer Wash testing cycle, which pushes products to their limits and guarantees that only high-performance items see the shelves.
Price
Outdoor Research's products range from $60 – $300, the more expensive being the heavier coats and gear for skiing and snowboarding.
Patagonia's products range from $150 for lighter jackets and upwards of $600 for heavy, insulated coats. Unfortunately, Patagonia doesn't price match, although they do have a wide range of prices on their products.
If you aren't satisfied with something you bought from Patagonia, read our detailed guide on how to return items.
Should You Get Patagonia or Outdoor Research? 
While Outdoor Research is a great brand with high-quality products, Patagonia is longer lasting and provides extra services and features such as its "Worn Wear" program and repair services. Patagonia is also available worldwide, whereas Outdoor Research is a niche brand in the Pacific Southwest.
Their prices are comparable, with Outdoor Research products costing a little less, but the quality of Patagonia's products is usually worth the extra cost.